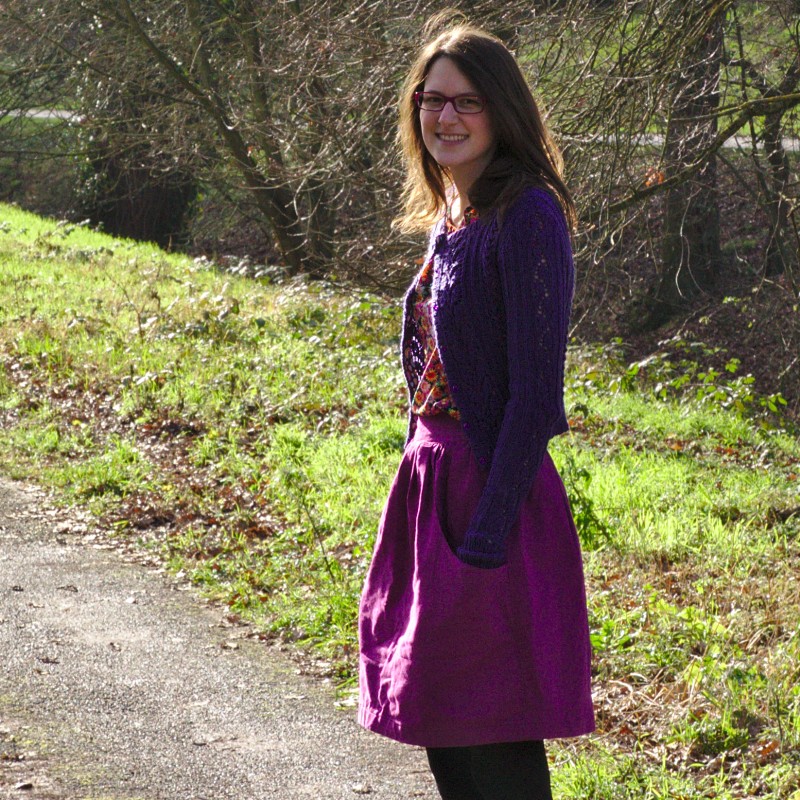 I didn't have a single purple cardigan in my wardrobe until now. And that despite the fact, that I declared purple to be my favorite color. I was really glad to have another excuse to buy yarn. And again I ordered Drops yarn. I'm so glad that I found this source of yarn that is cheap in price but good in quality, I don't know how else I could afford knitting all those garments. This time I ordered some Drops Merino Extra Fine in a dark purple. I ordered a lot of merino wool these last days, because I like its softness but I begin to find out, that merino isn't everything.Well, no doubt it is soft and warm but it is also very sleek and elastic and thus not suited for every pattern. I once knitted a Marion in Drops Big Merino and the yarn isn't a perfect match to the pattern. You don't really see the cables and everything is so slippery and loose.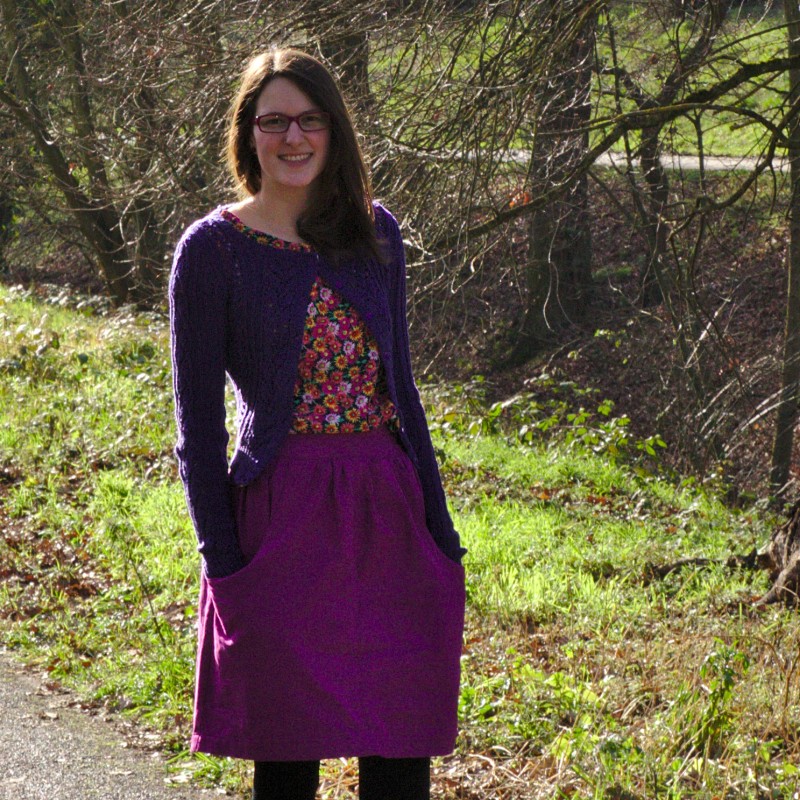 I chose to knit Andi Satterlund's Agatha Cardigan from this wool and I don't think this was the smartest choice. The thing is, that I'm not very keen about this pattern, just that I reached so often to my blue version that I thought I needed another one.
Don't get me wrong, knitting was fun and I like how the cardigan turned out. But knitting the same pattern twice gives you the opportunity to compare and I like the cardigan much better in wool.
For one you can see the pattern much clearer in the wool version. Plus, the pattern makes this cardigan very stretchy and the merino yarn makes it even stretchier. A little too stretchy for my taste.
I am pleased with the yarn by itself. It is good quality and comes to a more than reasonable price. I used 4.5mm needles and needed 400 g to knit size S. I lengthened the cardigan by about 4cm.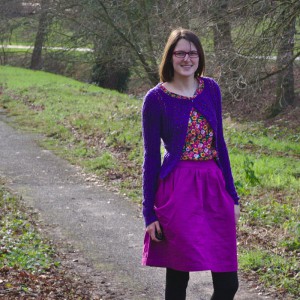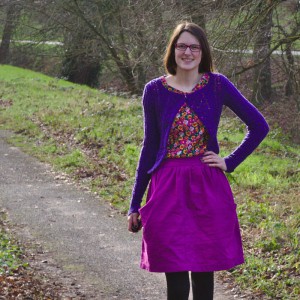 I also like the instructions and pattern. The cardigan is knit top-down seamless. The sleeves are set-in with short rows.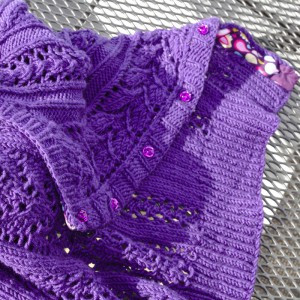 I stabilized the button bands with some left-over fabric that makes me happy every time I look at it. I also added sparkling buttons! :)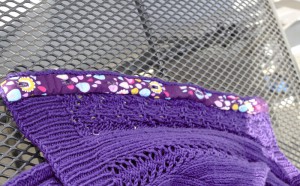 I really like the effect the decreases create:
What a girly outfit, amiright?! In those pictures I'm wearing my new cardi with my magenta Brumby skirt and flowery Belcarra Blouse.
Check out the project on Ravelry if you want :)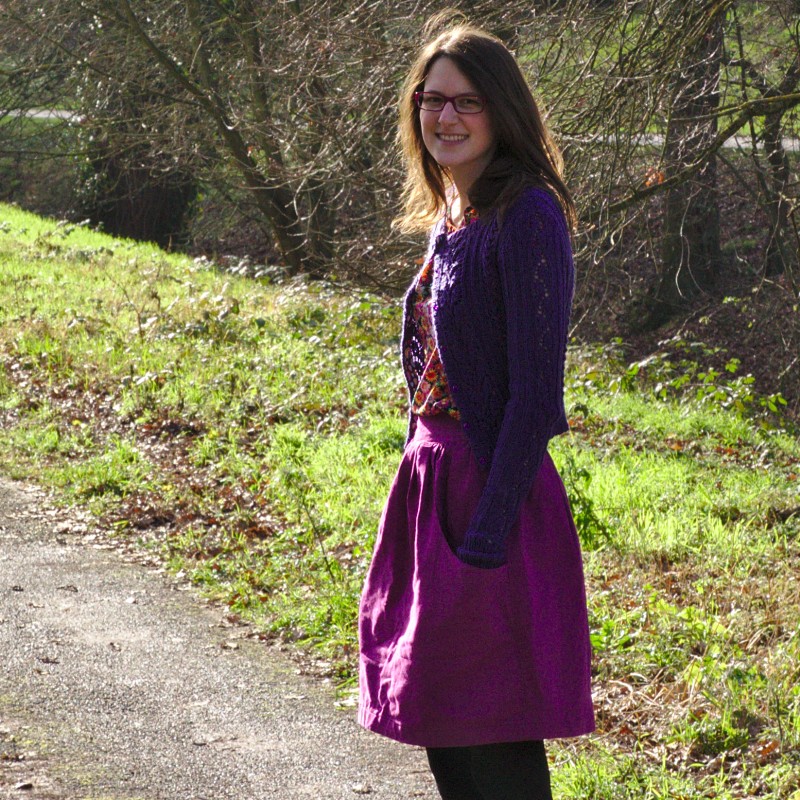 Macht's gut!
Katharina