In the last couple of days I have seen a lot of Astoria pullovers in the Internet.  Colette seems to have touched a nerve! But I haven't seen many patterns for cropped pullover. Just recently Deer&Doe published such a pattern but that's it. Or maybe I just didn't run across those patterns because I wasn't looking for the. But in the moment I am producing a lot of dresses and I don't have the time to knit a cropped cardigan everytime I sew a new dress, so I gave the Astoria pattern a try!I kind of new I needed to make the pattern since the first time I saw the Seamwork Cover! Doesn't the pullover look totally sweet?! :)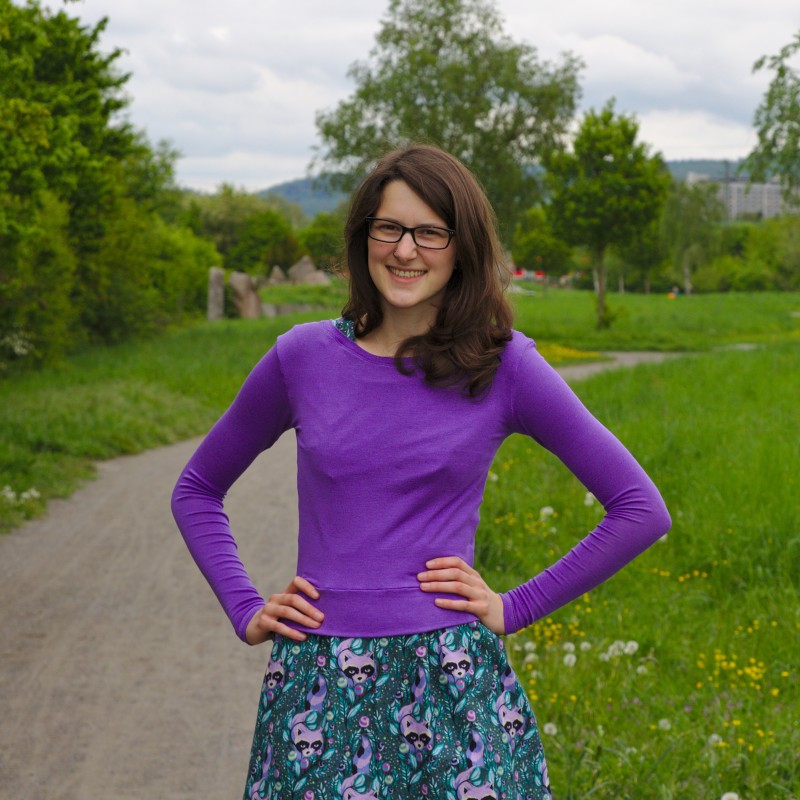 I found just the right fabric in my stash! It was there for over a year now. I have my Racoon Dress hanging at my fabric cabinet and it kind of hit when I saw the fabric, that those two will be the perfect match.
I really really like the color of the fabric but it is of poor quality. Really poor quality. I bought it at the time where over 50 % of my sewed garments ended up in the trash and I didn't ant to spend a lot of money on it. But right now I am trying to get rid of those fabrics, because I am confident I can wear most of the items I sew and I don't want them to be of such apoor qulity. But whatever! To get rid of the fabric I have to make something out of it :) Another reason for this sweater is that Colette is having a give away of 6 issues of the Seamwork magazin! Yay! All ou have to do to enter is to upload a picture of you wearing something you made with a Seamwork pattern.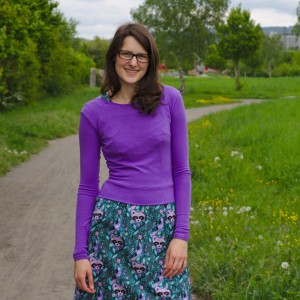 Back to the topic: the pattern is great! A real beginner level garment! really easy to follow the instructions and I finishes the sweater very quickly :) I sewed it up in size S, according to their chart I wear a XS, but that just sounds sooo small :D So I had to tighten the sweater in the end :P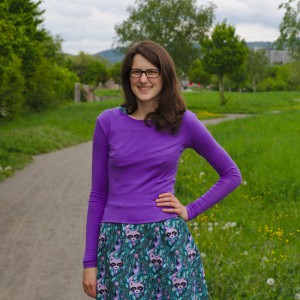 Now you know my outfit for the second day of MeMadeMay which is really fun up until now :) If you are surprised to see me wearing teh dress I made for Marvin's sister's wedding: I made another one that I like better. I am going to show it as soon as I have found matching shoes. Can't go to a wedding with hoes that do not match the dress, right?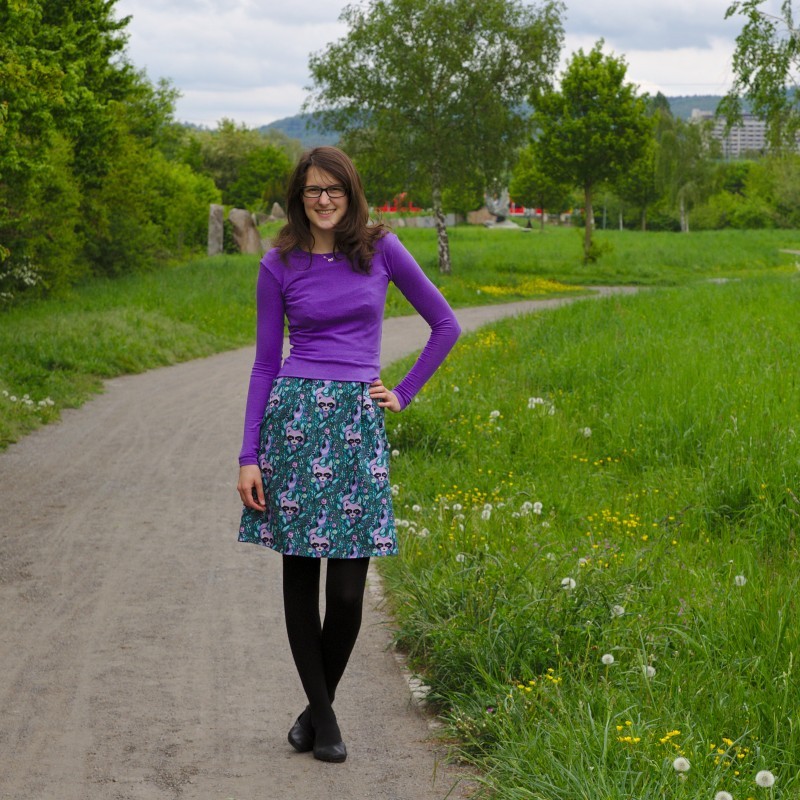 While you are waiting to see my dress you could check out the Drops Super Sale. Most of their yarns are 35 % off during May! :)
Have a nice weekend you all! :)
-Katharina