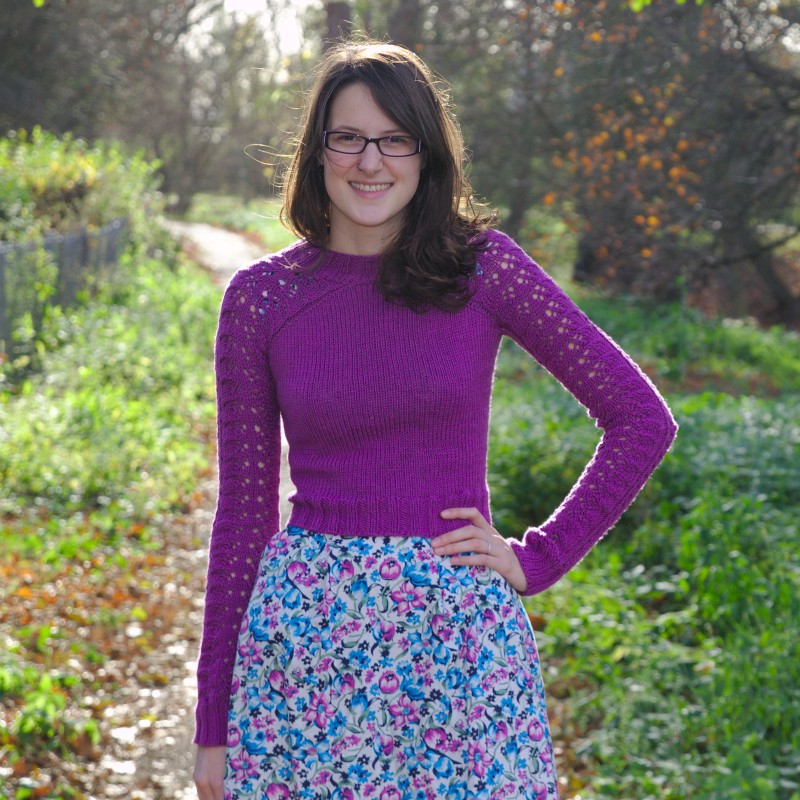 It's not only that I'm sewing my favourite sewing patterns for the second or third time right now, I'm also knitting duplicates. But only of patterns that I really love. Like the Bloomsbury sweater. I made one in green and I absolutely love it. Unfortunately the yarns felts a lot and I do not dare to wear it as often as I'd like to. So I decided to make another Bloomsbury from different yarn.
I used Drops Big Merino  in colour 11 (plum). I bought it back in May, when all the Drops yarn was on sale. I always try to buy enough yarn in May during that sale so that I won't have to order again before next May. I can already tell you that I didn't make it, I lately made another order.
I decided to make this sweater cropped, so that I can wear it over dresses and thus I only needed 8 skeins of yarn. I knitted size S and as usual lengthened the sweater. I used 4.5 mm needles for the ribbing and 5 mm needles for the rest to match the gauge.
Knitting the pattern was much easier this time, after one or two repeats I knew it by hard and the sweater came along very quickly. I simply stopped knitting, when the hip decreases started and knitted the ribbing instead.
The sweater is a perfect match for my raccoon dress. I really love wearing and it Marvin said that it is time to wear the sweater with something else and so you're seeing my flowery Belladone dress in the pictures.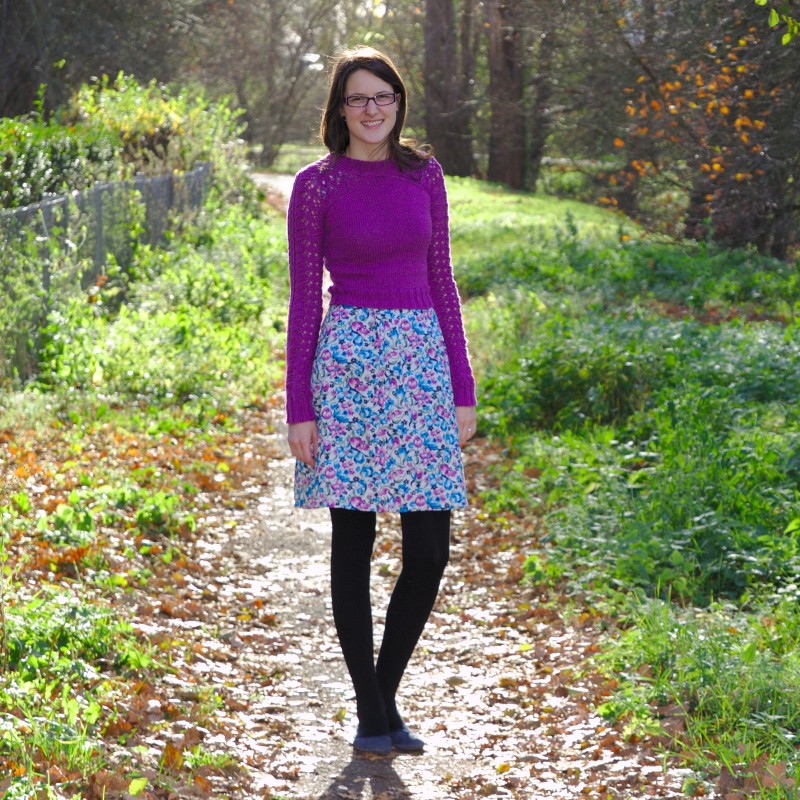 I really liked the instructions. I think they're very understandable and well written. Nevertheless I don't recommend this project to beginners, the lace is kind of challenging in my mind. But if you have knitted lace before this should be no problem for you :)
If you want you can check out the project on ravelry here!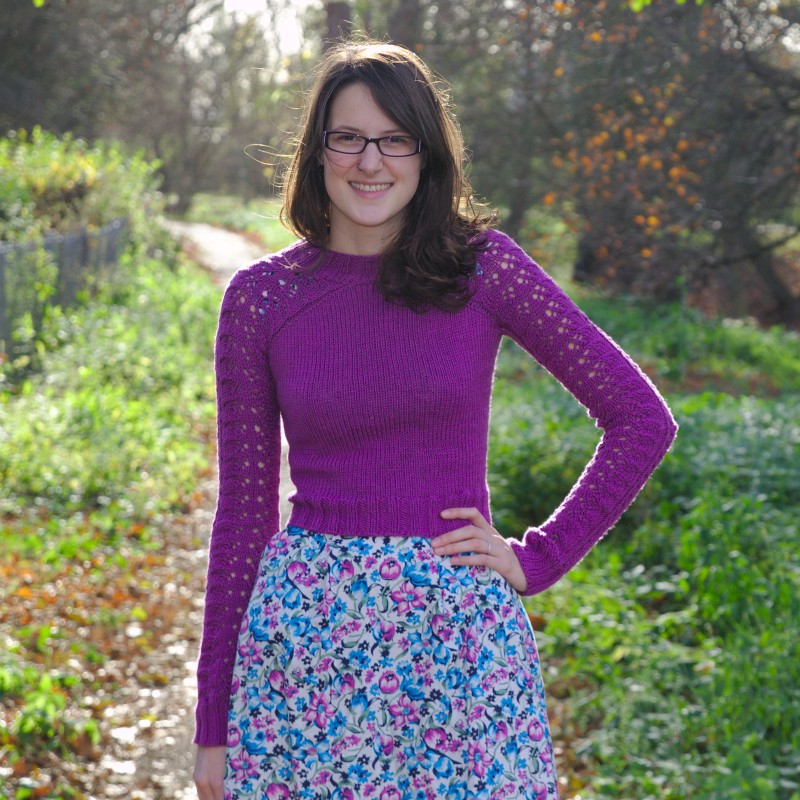 Macht's gut!
Katharina