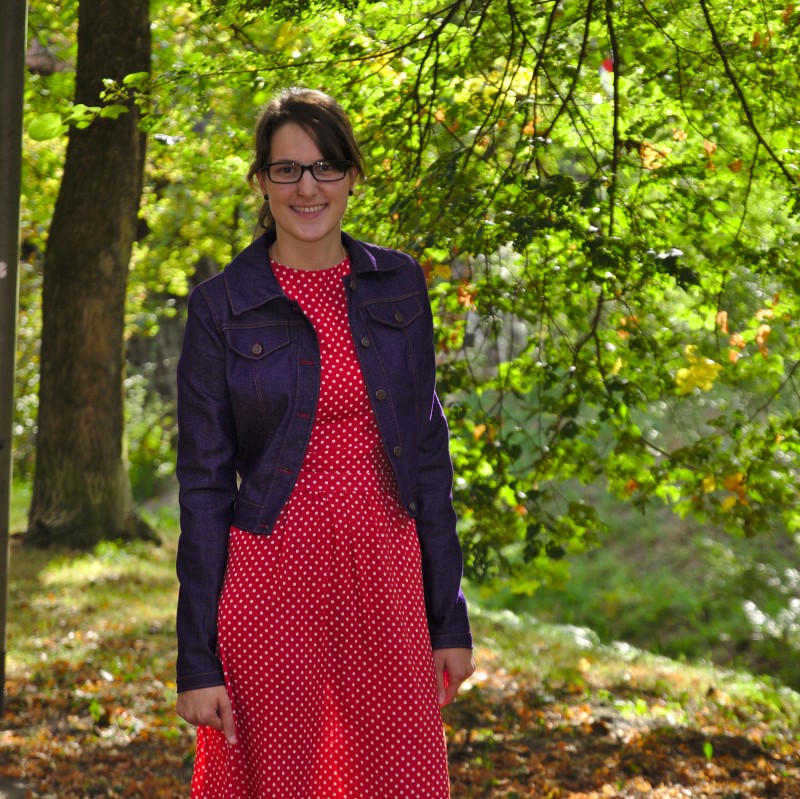 There are a few things concerning sewing that I have great respect for. Or even fear of. They are like holy Grails, I totally wanna make and have them but they seem so unachievable. This was the case with jeans for example or bras. And when I make bras and jeans I'm still not totally pleased with they way they turned out right after having finished them. It's like I have a vision in my head that is just unachievable. However, another thing on that list was denim jackets! I love wearing them, unfortunately they are always too short and end at my belly button when I buy them in stores.So, when I started to sew sewing denim jackets was on my list of things I wanted to sew someday. But up until now I was too afraid to try. Looking back I don't know where that fear came from-. Sewing denim jackets isn't even a bit more difficult than sewing button ups.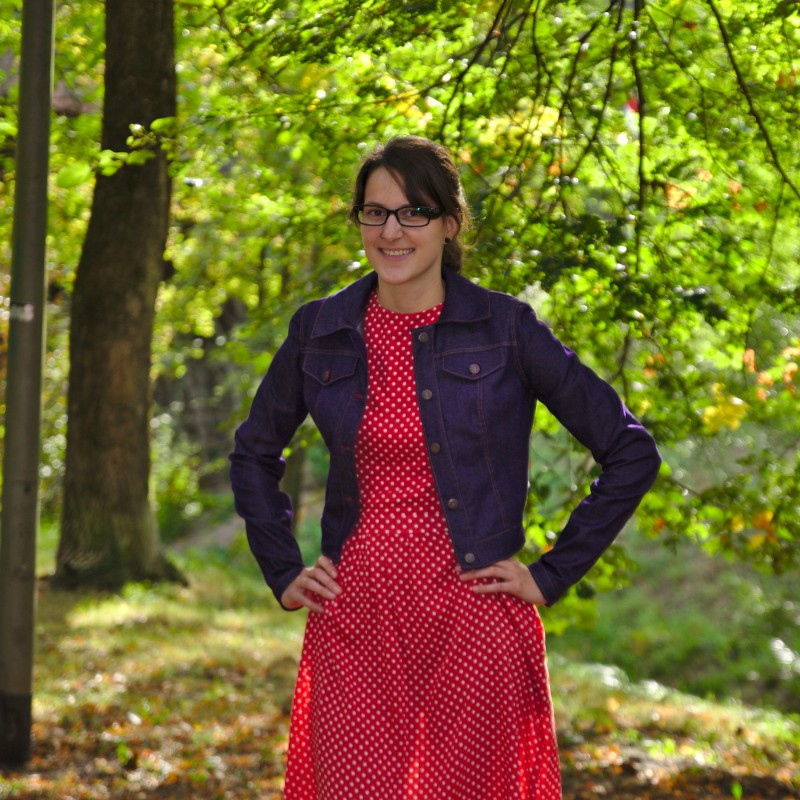 The biggest problems was however to find a pattern! I looked out for indie patterns, but didn't find any. McCalls/Vogue/Butterick didn't have anything that I liked and in the end there was nothing left than Burda. Uagh! How I hate Burda! I really dislike their instructions and I loathe that they don't have seam allowances included in their patterns!
But, well, I wanted a denim jacket, and I decided to go for Burda 7018 which is at least a single pattern not something from their magazine. Before I cut out all of the pieces I added 1.5 cm seam allowances to the paper, ha! That was a lot of work and is a good excuse to use that pattern again ;) I cut size 36, which is ma standard Burda size. According to their charts I would need size 38, but I actually don't ;)
Even though I know my Burda size I made a muslin! I decided to make the jacket cropped so I could wear it with my dresses and the muslin showed that I needed the jacket a little tighter at the waist. Apart from that everything looked fine :) I lengthened the whole thing before the muslin! But that is pretty standard for me!
I bought the fabric in a German Online store and I didn't realize that this fabric isn't 100 % cotton. It has polysomething in it and elasthane. So in the end I had to take the side seams in a bit.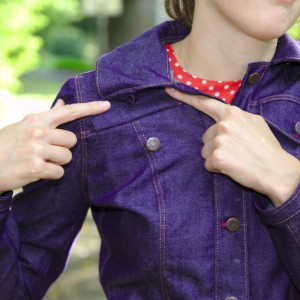 Sewing the jacket really wasn't that hard.The collar and cuffs are very easy ones and the pockets are fake. So the hardest parts was the topstitching I guess, especially because I made some of the seams flat felled.
I used red thread for the button holes. I saw that on a jean jacket Marvin owns and I liked it!
I had to take several looks at Marvin's jacket because the instructions were unclear, but all in all I didn't have much difficulties. I guess if you have sewn a blouse before this jacket won't be a problem for you.There's really no need to make a holy grail out of it;)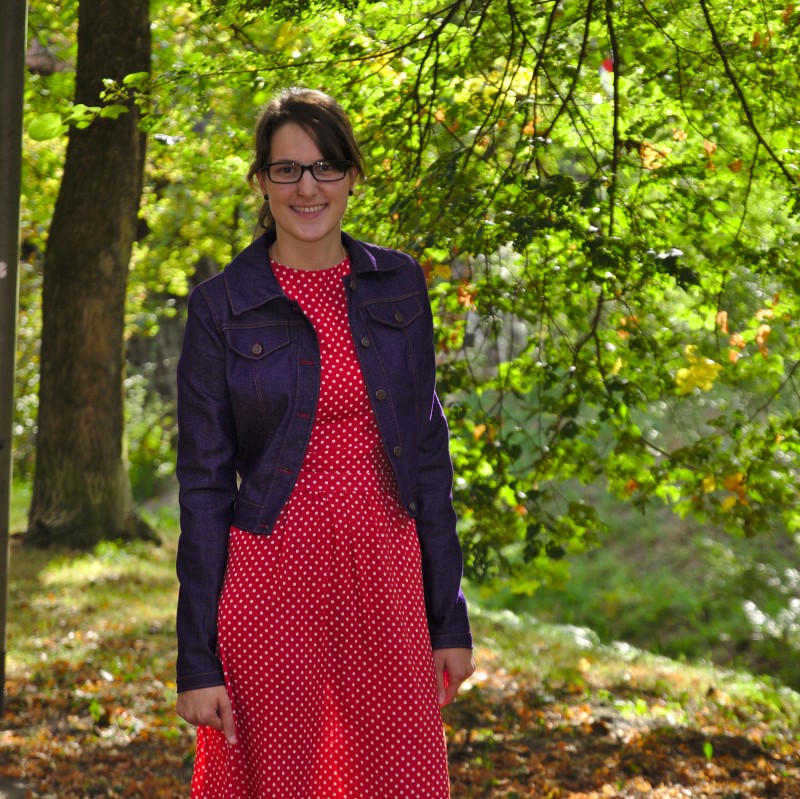 I'm already thinking about sewing another one. All that work adding the seam allowances… ;) I think this has to wait till spring or at least till I find a suiting fabric ;)
Macht's gut!
Katharina