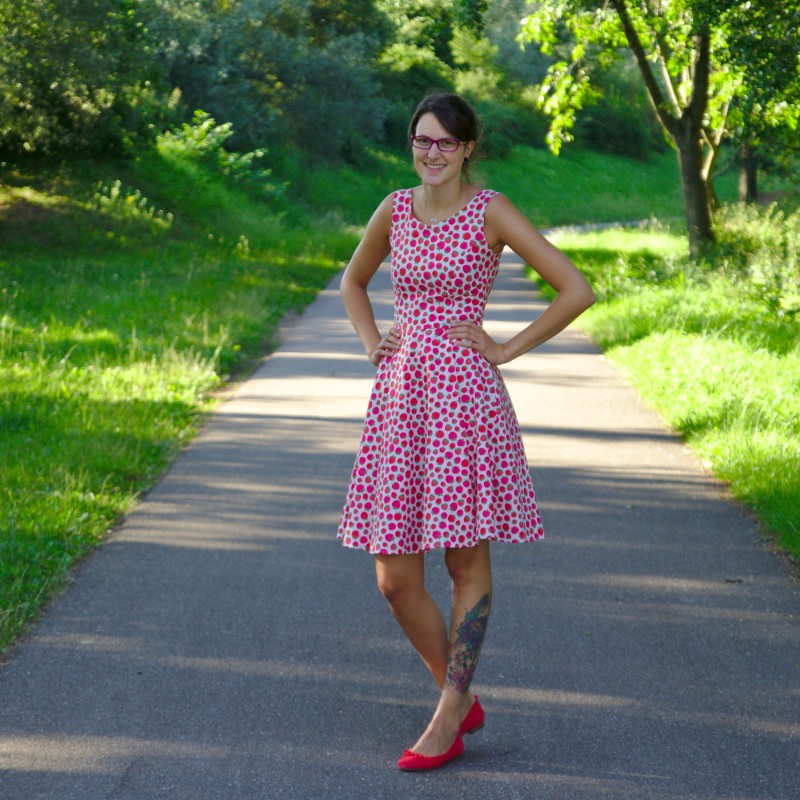 Last time I sewed the Flora/Elisalex Dress Hack it was still winter. Nevertheless I wore this long sleeved dress last week! Just think about that! It is supposed to be summer here! But that didn't stop me from sewing summer dresses in May already. I know I made this one in May, because you can see party of it on my ironing board when I took pictures for the MeMadeMay theme "sewing space". Thankfully the summer came three days ago and I can now show you a real summery dress!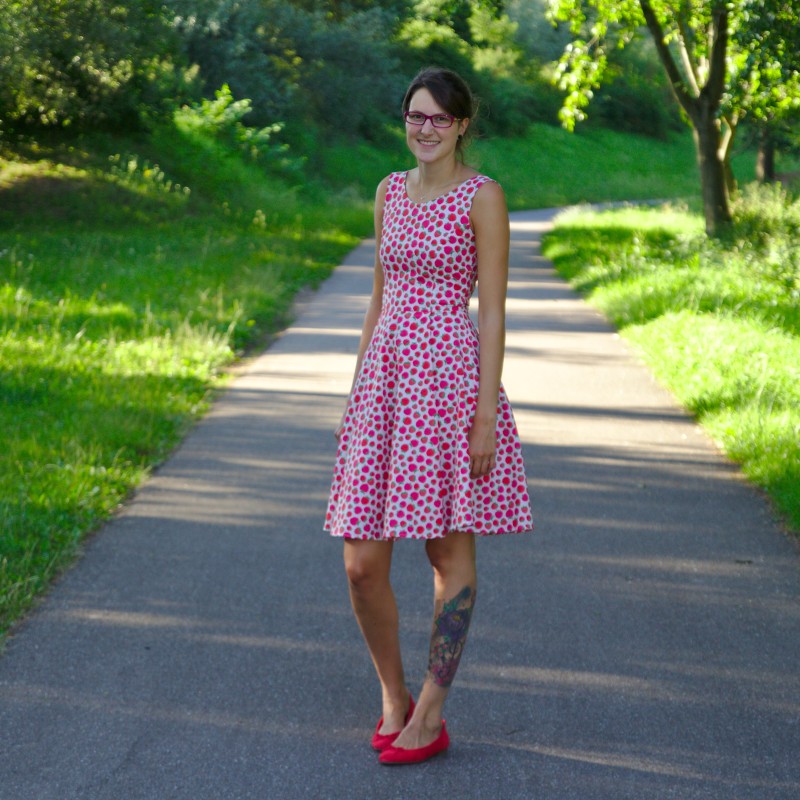 The fabris is from Ikea and it was a bedding once! Until I got it in my fingers! Ha! I was planning on buying some cheap fabric at Ikea, but at that time they didn't have much of a range! So frustrated as I was I turned on these bed clothes that were on sale and had raspberries on it! Usually I tend not to buy fabrics that have much white in it, I cannot even say way. Maybe its the fear of getting dirty.
Sewing was really fast! The top is from the Elisalex, the skirt from the Flora Dress. I cut both in size 4/8 which is one size smaller than BHL's charts suggest for me but it fits me great!
I did only line the bodice. Not lining the skirt made the sewing so fast. I only wasted a little time when I had to unpick the skirt's pleats because they didn't totally match the princes seams, but apart from set everything went really smooth!
You could say that by paring those too dresses they both lost what was special about them. Oh well. Right now I am just not so into tulip skirts and wrap dresses. And I almost bought a pattern that looked similar to my dress but then remebered this hack and I am very proud. I really like that this dress is kind of simple. That gives me more choices for the fabric, and I love colorful fabrics!!
I have a lot of leftovers from this fabric, from some of it I made pants. For the couch! The pattern i used is German and its called Mama Frida which is a really awful name! I'm still not sure what I'll do with the fabric that is still unused..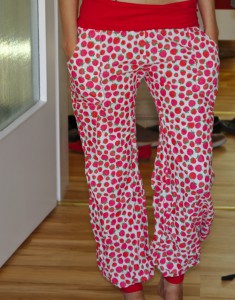 Weather is summery now, as i said before. the reason for that is, that I have to work again ;) Starting at my new job today ;) At least I can be sure that I will not freeze, right?! ;)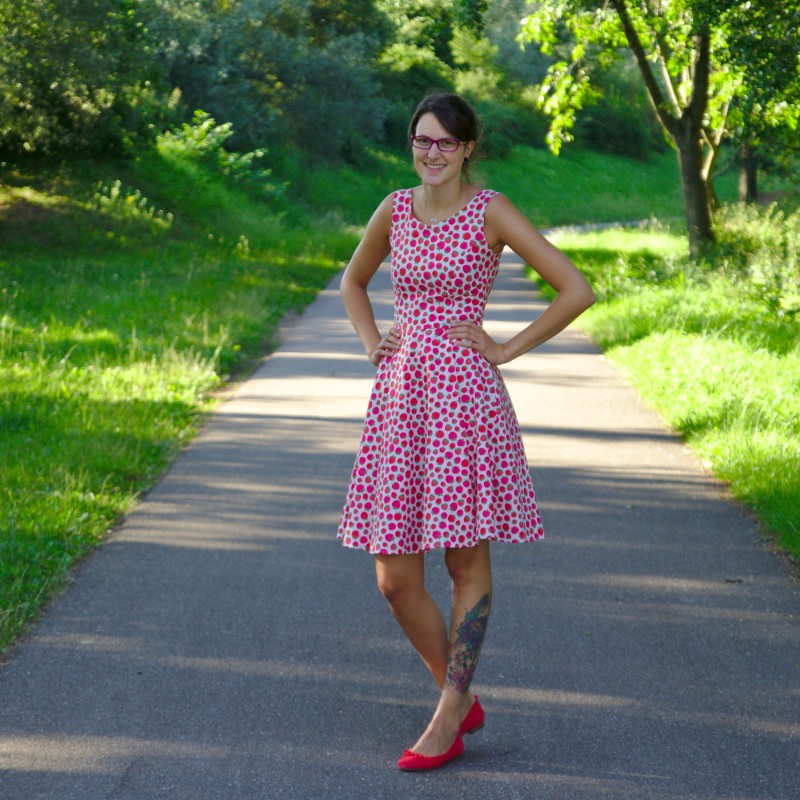 See you at SewItChicInaWeek!
– Katharina