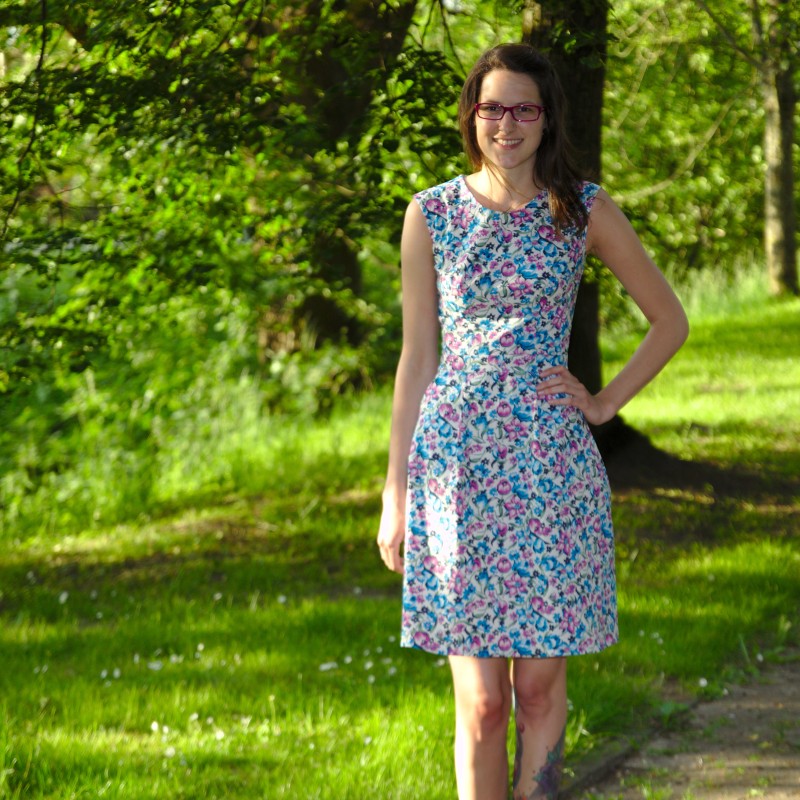 I was planning on wearing my racoon belladone to Marvin's sister's wedding. But than I ran across another beautiful fabric that was on sale. It is a patchwork fabric just the like the racoon fabric and it only cost ! 10 €/m. It really wasn't love at first sight. This is not a fabric I would usually buy. I have a phobia against white! When I wear white I am constantly afraid that I could get dirty. And most often I do. I don't know why, Murphy's Law or something… But because I kinda was on the look out for a wedding-guest-fabric I gave the fabric a second look and thought that it might just be perfect! He is, isn't he? When I had the dress ready I felt like I needed to convince Marvin, that this i dress is waaaay better than the other. At some point he agreed, but maybe just to shut me up ;) However, I do really think this dress is waaaay better ;)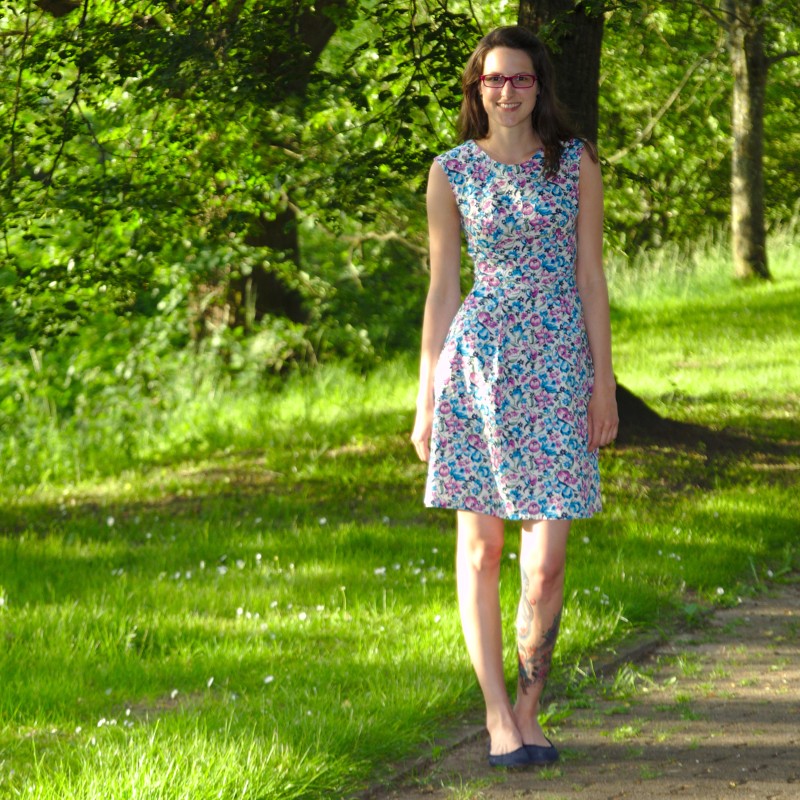 When I thought about what pattern to use I had a large skirt in mind! But the fabric is only 1,10m wide… So in the end I decided to at least stick with the pattern and sewed another Belladone. I already knew that 2 m of the fabric will be enough to make one.
I did everything as I did it with the first dress. Didn't need to change much. Sewed size 38 and took in 1 additional cm on each side seam. Could have changed the pattern last time I realized the bodice was too wide but I simply forget (and I haven't done it yet, just too lazy ;)
I just bias tape for finishing the raw edges. I sewed it inside the dress, so that you don't see it from the outside. I really hate making bias tape. That's why I am always using bought tape. But it is soo stiff and ugly. I thing I need to just sit here one weekend and make tons of bias tape myself to get it over with!
The pattern's instructions are okay, not totally clear, but okay. It is for example not mentioned that the waistband seams have to be pressed and if they have to be pressed up or down. But the pattern is intermediate and if you are an intermediate sewer you can figure that out by yourself, nor problem :)
I didn't have matching shoes! Can you imagine?! How what that have looked, going to a wedding without matching shoes! So luckily I bought me a new pair! Gorgeous, right?!
At first I thought I needed to knit another matching cardigan! But look, the old one, made for the racoon dress, matches! yay! I am a little annoyed that there are racoons on the left side of my button bands. Next time I should stabilize them with something more neutral. But whatever!
The wedding was a delight! Really touching and beautiful and all! You can check out my Me Made May Round-Up of last week to check whether I was actually wearing this outfit ;) Right now I am on my way to Italy for two weeks, yay, vacation! I'm not sure if I am going to blog during the next two weeks, don't expect to hear much from me. Not that I wouldn't have some things to show, like my new bikinis for example ;)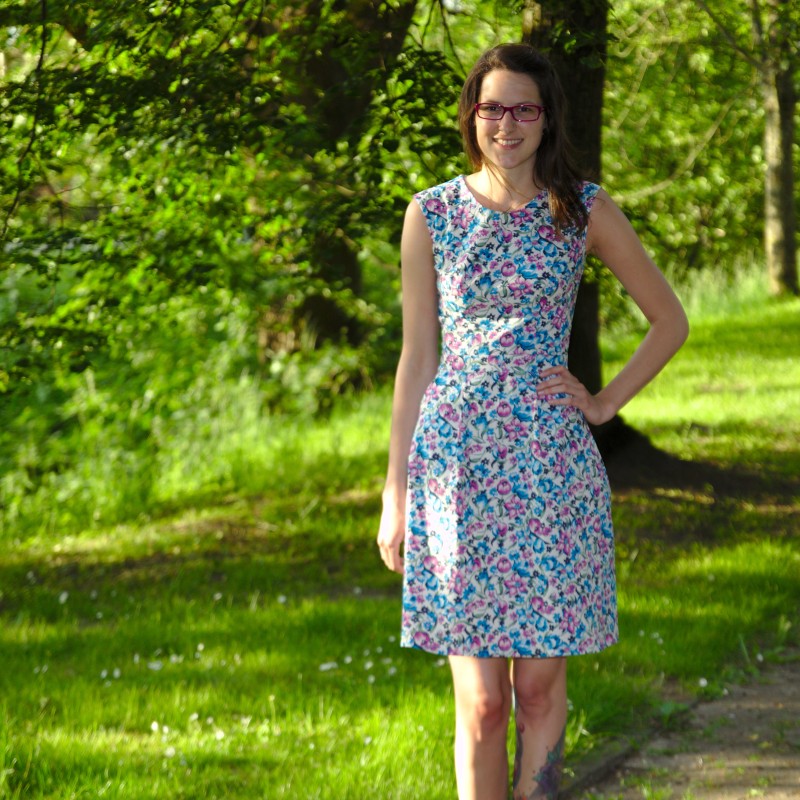 See you at Sew it Chic in a Week and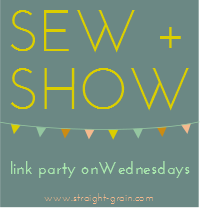 -Katharina