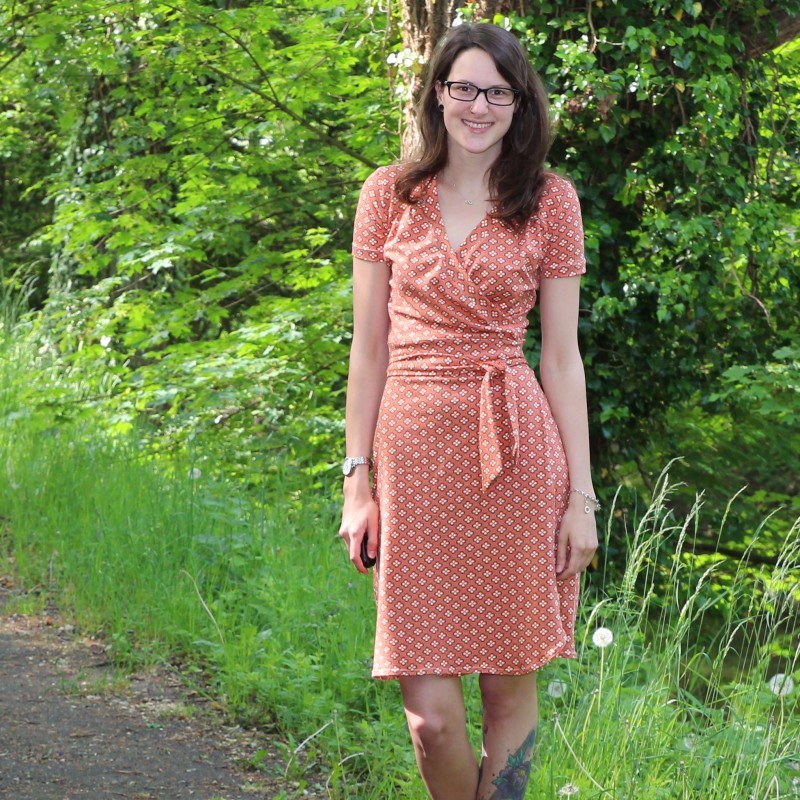 This week there is a theme at the German Me MadeMittwoch (Mittwoch is the word for Wednesday). The theme is wrap dress. And although I knew that this theme day would come I didn't bother sewing the wrap dress I planned on sewing a while ago until this sunday. So when I realized that the theme day will bis this Wednesday I finally sewed the Gillian Wrap Dress. I knew that I needed this dress, since I saw Karin's. She is always sewing such beautiful wrap dresses. I also saw this dress in real life on Susanne at a bloggers meeting in Stuttgart. A lot of people seem to be infected with this pattern and I haven't heard anything but praises to this dress. I just recently sewed the ultimate Wrap Dress pattern, and I wanted to make some more, but I was so excited about the pattern and the mysterious way the hole in the side seem is made, that I bought the pattern and sewed me a Gillian Dress.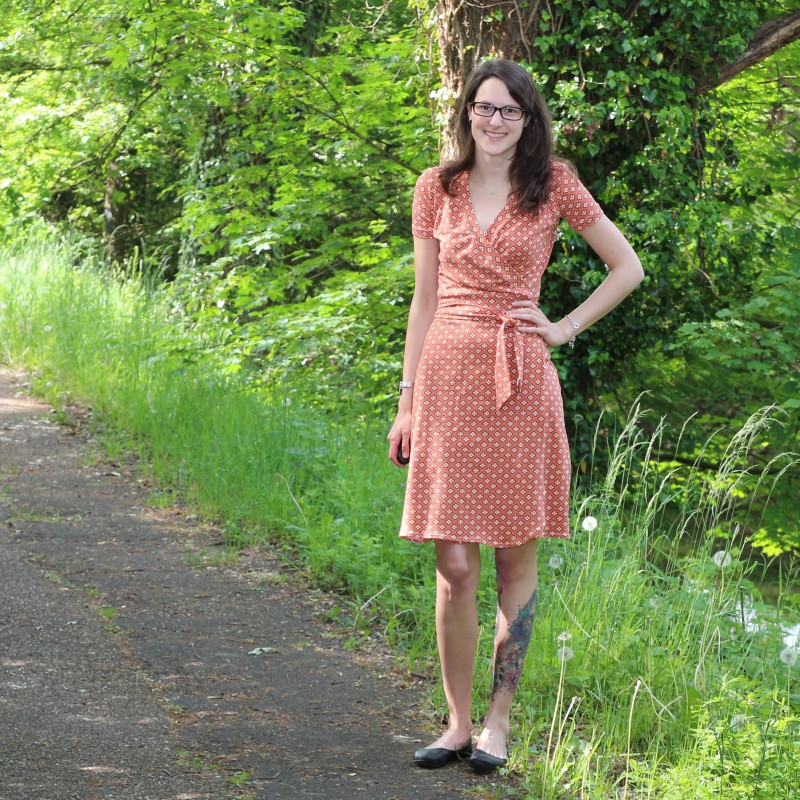 The pattern consists of a lot of pieces, really A LOT! And it needs a lot of fabric. Unfortuneately there a no lengthening/shortening lines in the pattern. As usual if the lengthening isn't that easy. I lengthened the body for 4 cm and cut the longer skirt version, that is meant to end underneath the knees.
It took quite some time to make this dress. At least for a knit dress! But it was fun and really worth my time. I loved the instructions and time flew by ;)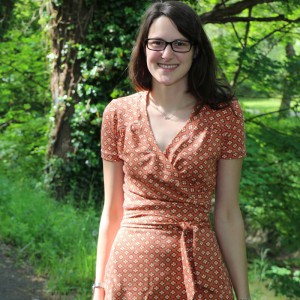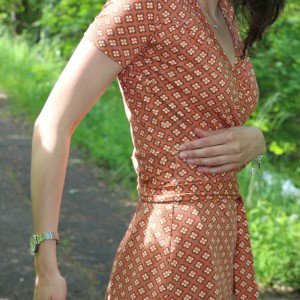 The hole turns out really neat, or at least neater than in other wrap dress pattern. I am not as excited about it as others, this is not the reinvented wheel (or hole ;)) but I like it.
The fit is great! I didn't alter anything except for the length and the dress fits perfect! :) The sizes names are according to the bust circumference you have. So I chose size 34 as my bust circumference is 34 ". I'm glad the waist band is actually in the waist, because I didn't test if a really needed 4cm  lengthening, that is just my usual number.
I bought the fabric at the fabric market in Karlsruhe. There was one dutch guy who sold knits for 6€/m. And they were of a real good quality (this one is a Stenzo, if that rings a bell). And no one was there, only me, I bought about 6 fabrics ;)
Okay, I have to admit that the color of the fabric really kind of  takes getting used to it ;) I am not a huge fan of orange. But this fabric seemed so perfect for a wrap dress that I couldn't let this offer pass! :) And I have bought even worse fabrics at this dutch fellow's stand. One is yellow and has peacocks on it ;)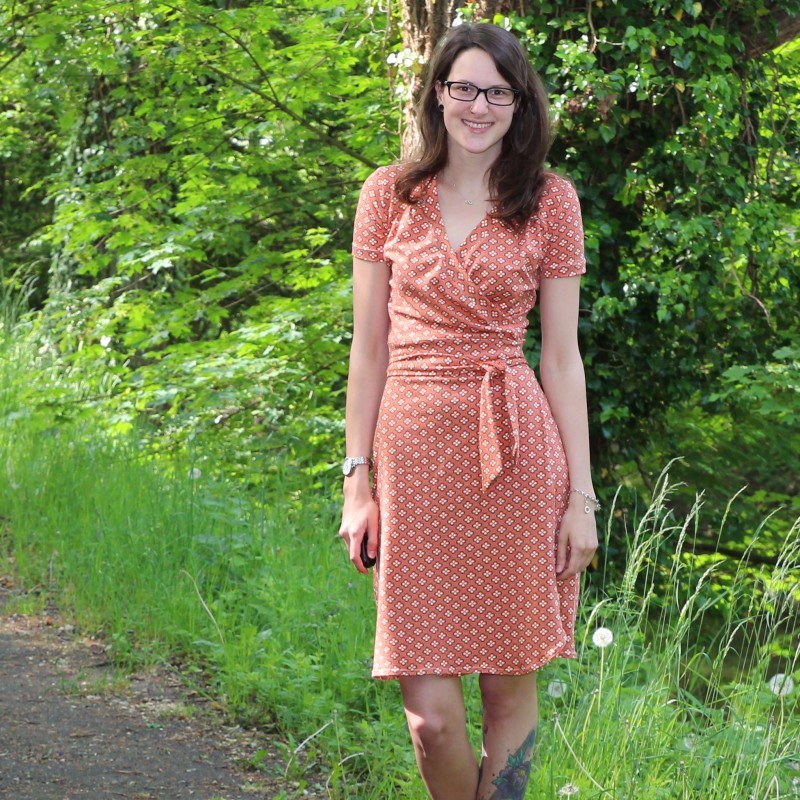 I'm gonna show this dress at this weeks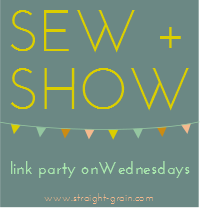 See you there :)
For everyone who is interested in that German Me Made Mittwoch click here. I bet you can see a lot of Gillian wrap dresses there :)
Katharina