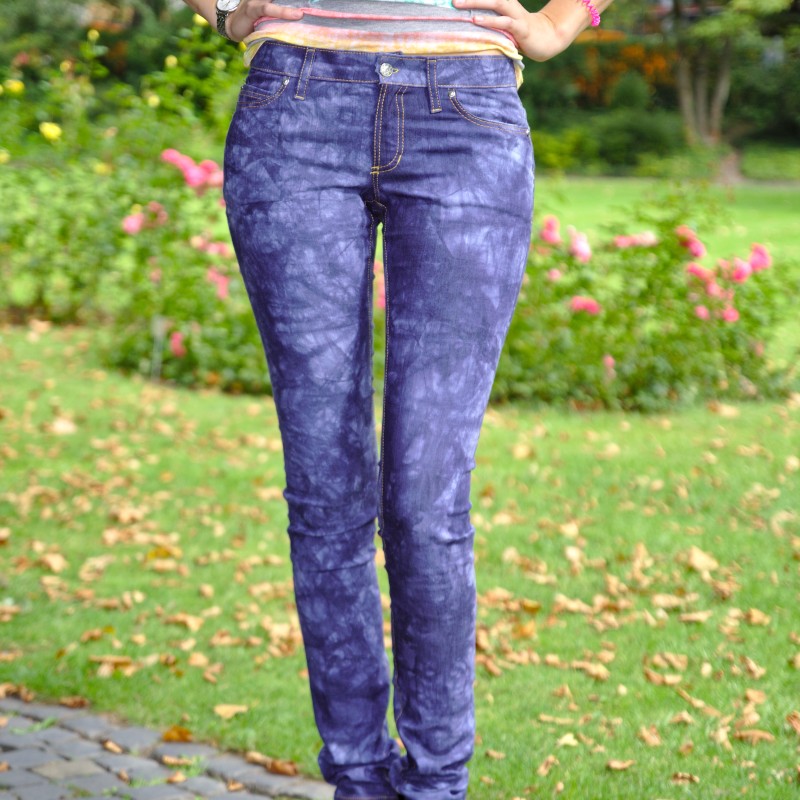 Finally it is cold enough here to start thinking about wearing jeans again! And speaking of which: I made another pair of Ginger Jeans, yay! Since I made my first ones I'm obsessed wit this pattern and I don't think I will try another Jeans pattern in the near future, it seems to be made for my lower body and the instructions are just great! Like with my ginger Gingers I sewed the low rise view A of the pattern in size 8 but made the legs skinny.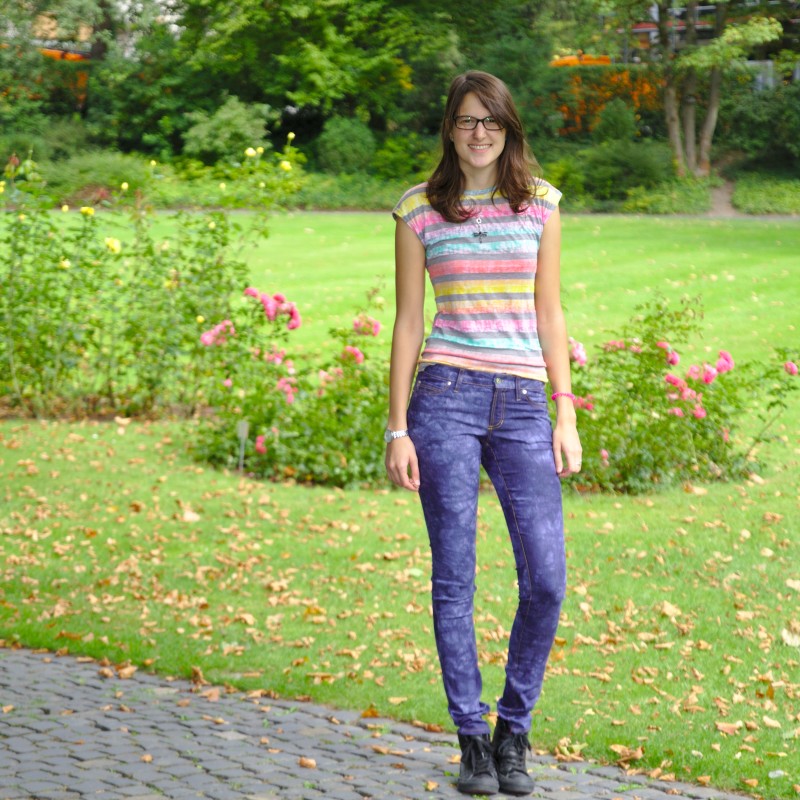 I bought the fabric in the internet at a German Shop. The fabric is partly plastic (apart from the 3 % elasthane) but I couldn't resist that print. Also that makes the fabric very lightweight, which is nice for warmer temperatures.
I used yellow topstitching thread and I'm not sure if that was the wisest decision, because it is very contrasting. I was afraid the Jeans would like like Jegiings if I used blue topstitching thread and there is always a voice in my head hen it comes to topstitching saying that a thread colour you don't see isn't worthwhile. And I think that voice is a little right and so I used yellow thread. I think I might use some minor contrasting thread when I am over that excitement that I can actually sew fitting jeans.
But right now I couldn't have bare the thought that no one can really see that gorgeous stitching on the back pockets! That is were I let my whole creativity unravel: backpocketstitching :D I actually recently photographed some lady's butt because I liked her back pocket embellishment so much.. must have looked funny. But This one was totally my own idea :)
The pants looks nice from the inside too. I again didn't dare to make the seams flat felled, but at least I found some pretty fabric for the inside waist band and pockets. It is a left over from a dress I made for Marvin's mother. I still haven't convinced here to let me take some photos of it for the blog, but let me tell you that it turned out beautiful :)
After the legs were ready to be sewn together I basted everything together to check the fit as Heather is recommending it inthe Sew Along and this time the pants fit well, yay :)
The Shirt is a Kimono Tee that everyone sewed here in Germany. There is actually an etra blog collection all of the versions that were made this summer. So I'm sparing you the details of the destructions. Not that there would be much to say anyway.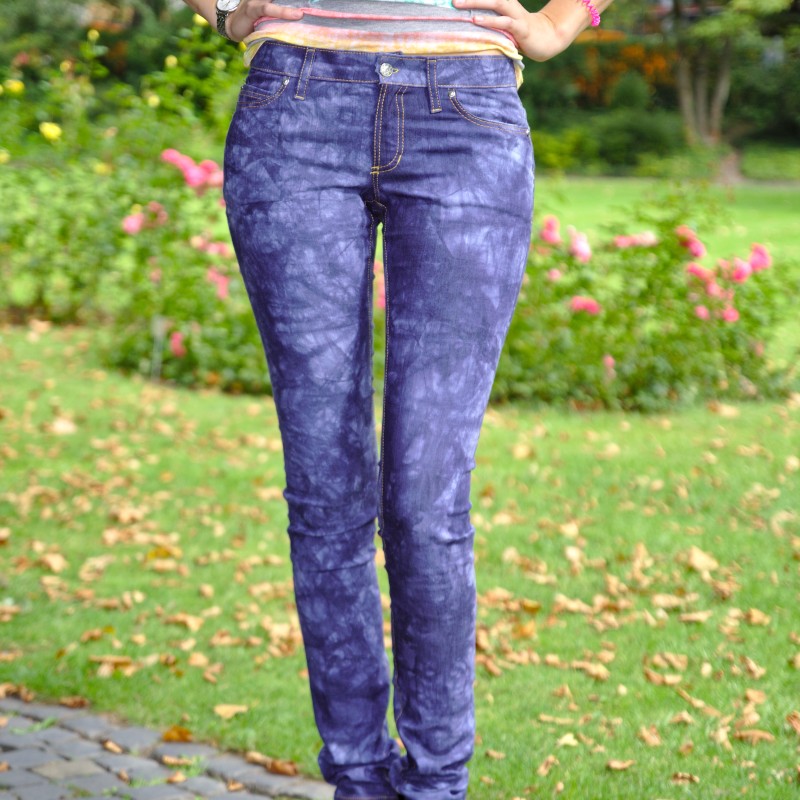 And that's it! Not much to say about the pattern as this is the third time I've made it and it will definitely not be the last :) If you want more details on my alterations and especially on my lengthening check out my first Ginger.
Katharina