Amelie infected me! She plans on sewing every month at least one garment for her boyfriend. How kind is that? Marvin has been asking for quite some time for a new pair of shorts and so I decided to make him shorts! Since I don't go shopping for clothes anymore, Marvins doesn't go either. He's always telling me that he needs new stuff. Poor Marvin ;) After some Internet research I found that Thread Theory has some beautiful guys patterns!The Jedediah Pants were exactly what Marvin wanted. I bought him some expensive fabric at the fabric flea market in Karlsruhe. For a short instance I thought about using it for myself, because it is of a really neat quality and I just love the color. But in the end my conscious was too bad and I used it for a pair of Jedediahs :)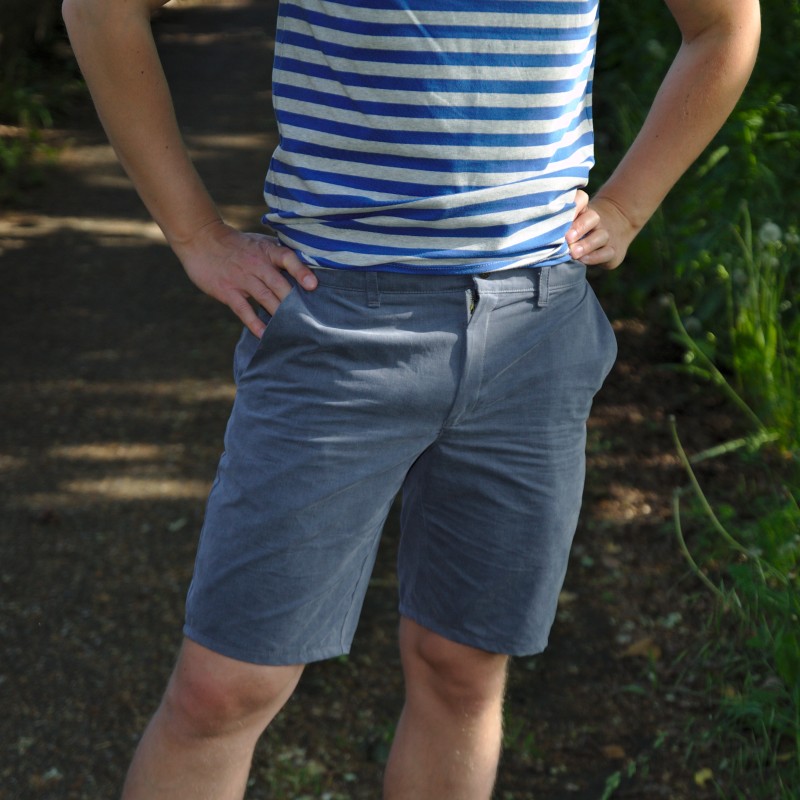 I measured Marvin and came according to the chart to a size 32. Usually Marvin wears a 33 in pants, but I decided to rely on that chart. I used serger thread for topstitching this time. The color matched soo great! It is just a little thicker than normal thread but not as thick as topstitching thread and therefore I found it just right for those pants.
I started working according to the instructions. They somehow come across kind of messy and I was glad when I found a Sew Along. But only for an instance until I found that most of the photos are missing oO, so I switched back to the instructions.
After assembling the front legs I basted everything together and let Marvin try it on. I was shocked when I saw that the pants were way too tight. Something is wrong with this size chart! This was not a matter of a few Millimeters. I let out as much of the seam allowance as I could an drafted a new waist band. Still, the shorts a a little too tight and the front pockets gap when Marvin is walking.
I'm afraid cutting one size up the next time won't be enough. And Marvin wasn't even in between sizes… What ever, I know now for the next time I sew those. Marvin really likes them and there are no real alternatives, so I'm gonna sew them again. I don't recommend that pattern tho, instructions aren't that good and the sizing chart isn't right..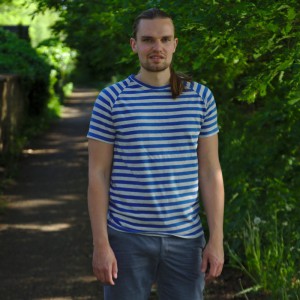 The Shirt is a Tom by pattydoo.  I already sewed Marvin 3 shirts from this pattern and this time I made 2. But Marvin is shy, so you only get to see one ;)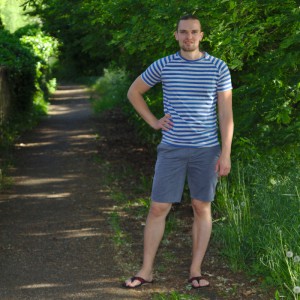 So, that's it for today, have a nice day y'all! :)
-Katharina