Welcome 2018! I'll start this year like many others on the Me Made Mittwoch Blog with a short review of my handmade year 2017. Let's start with the hard facts: I sewed 11 dresses, 7 tops, 3 skirts, 3 pairs of pants, 2 jackets, 2 bras, 2 bags and 1 bathrobe. I knitted 5 cardigans, 2 of them from yarn that I spun myself, 1 dress from handspun, 2 wraps (1 from handspun) and 1 top from handspun linen yarn.I knitted some other smaller stuff too, that didn't make it on the blog. If you're interested have a look at my Ravelry project page. I also made 6 clothing items for Marvin. I also finished some stuff in 2017 but didn't manage to write about it, so I will count those items for the review of 2018 ;) Some items won't make it on the blog. I made some underpants, sweatpants, jeans, t shirts for Marvin and more stuff that I felt blogging about them would be repetition.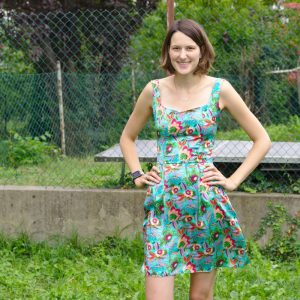 It feels like I have made fewer clothes this year than all the years before. I think the reason for that is, that at this point I don't really need new clothes (which took me a while) and I can take more care into each individual piece. A made a lot of muslins, bought some really expensive and beautiful fabrics and I spun a lot of my yarns myself. The positive side of this is, that I decreased the number of items that went immediately to the trash. Either because I didn't like them, or because my sewing was sloppy. And speaking of items for the trash: my fail of the year 2017 definitely was my silk Kim dress, that vanished while Marvin took pictures of it. I fixed all the seams, but I actually only wore it for the pictures.
Picking favorites is a lot harder. Gun to my head I would say my backpack. I love everything about it!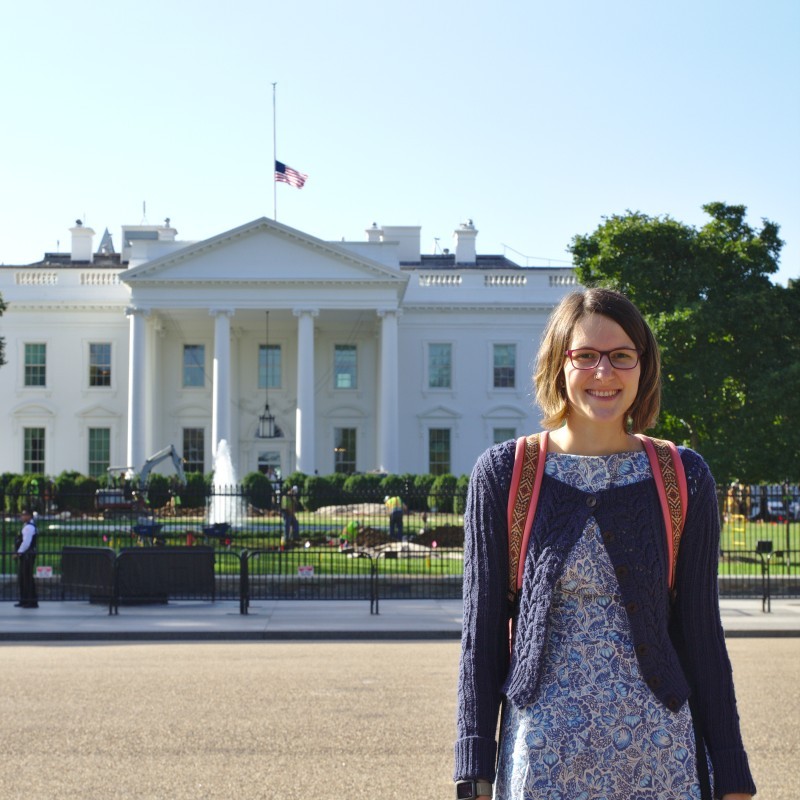 The backpack is my most loyal companion. I wear it to work and I took it with my on every single one of my travels in 2017. It still is in a great shape, considering how much I used it and the dirt distributes very evenly on it, haha :D I hope the day will never come, but when (if) I have to get rid of the backpack one day, I think I will have to make myself a new one, that is exactly the same. That's how much I love it!
There are two more favorites in the category 'got used a lot'. The first one is my softshell jacket that I made in the second half of the year and that I lived in during autumn. I was never too cold and never too hot and the jacket was great during flights and train rides. I think it goes equally great with pants and skirts/dresses and I really like the print!
The other favorite that got worn a lot is my alpaca wrap. It has so many colors that it goes with everything ;) It started felting and is a little itchy, but I like that. The felting made it resistible against necklaces that pull out single threads when they get stuck, which is great :)
I also wore the stained pair of Ginger jeans a lot, the fabric holds up great and I like how they look. I thought that it would be difficult to find matching tops for the jeans, but I made it work :) The coolest pair of pants I made however were the sailor jeans. Unfortunately they are neither comfortable nor practical, so I didn't wear them that much.
I think categorizing my favorites is a good idea, or this post will never find an end! :D So now: favorite dresses:
That's pretty hard to pick! I think my latest dress could turn out to be a favorite, but I only made it a month ago or so, and haven't worn it that much. I wore my Mira Dress a lot, I love the colors and that it is so practical and comfortable, but still special.
The Anna Dress could also still turn out to be a favorite, the summer was fover here, when I sewed it, I only wore it maybe twice, and I really liked it. And I sewed so many other dresses from beautiful fabrics! Okay, one more: the Flora Dress! And my hiking dress!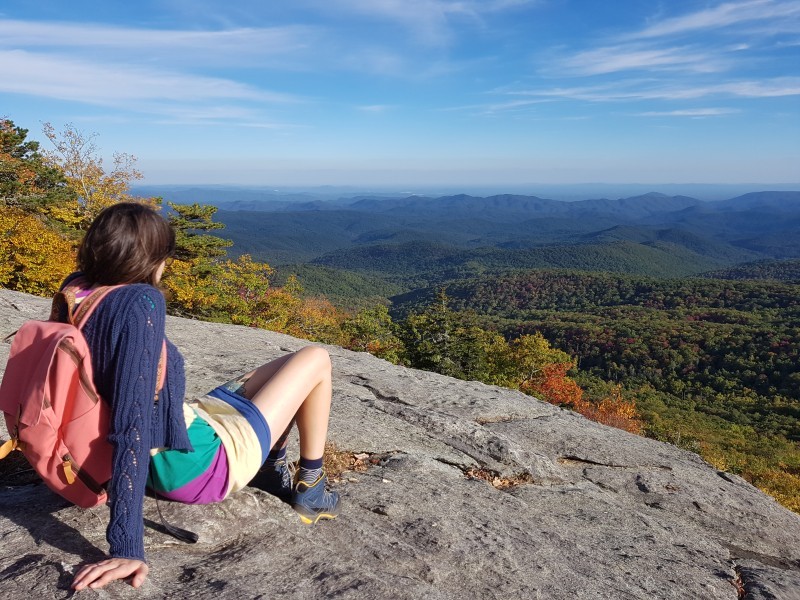 Okay, next category: favorite knitted item: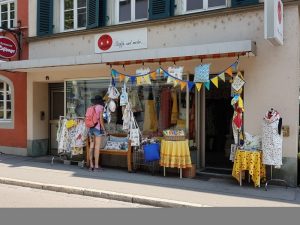 My lace top! Especially combined with my favorite skirt, the flamingo Chardon skirt.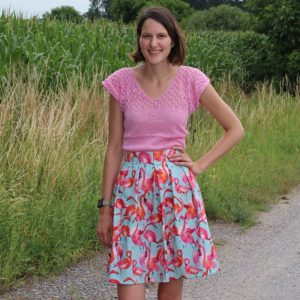 And the favorite item in the 'made for Marvin' category is his latest pair of 101-jeans. He wears them a lot and it was so much fun making them.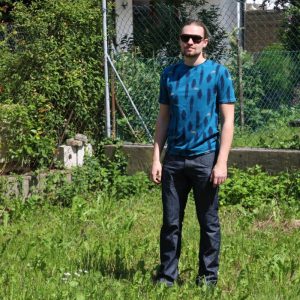 That was fun! Looking through all the things I have done and places I have been to last year, but also making all those items and blogging about them. Although I have been blogging for some years now and there have been times when I thought about quitting, it still gives me a lot. It is so nice to know that people are entertained and inspired by the things I write and that sometimes I can even help some of you. Thank you so much for taking the time to read and comment and taking an interest in what I do! I wish all of you a happy and crafty 2018! :)
Macht's gut!
Katharina