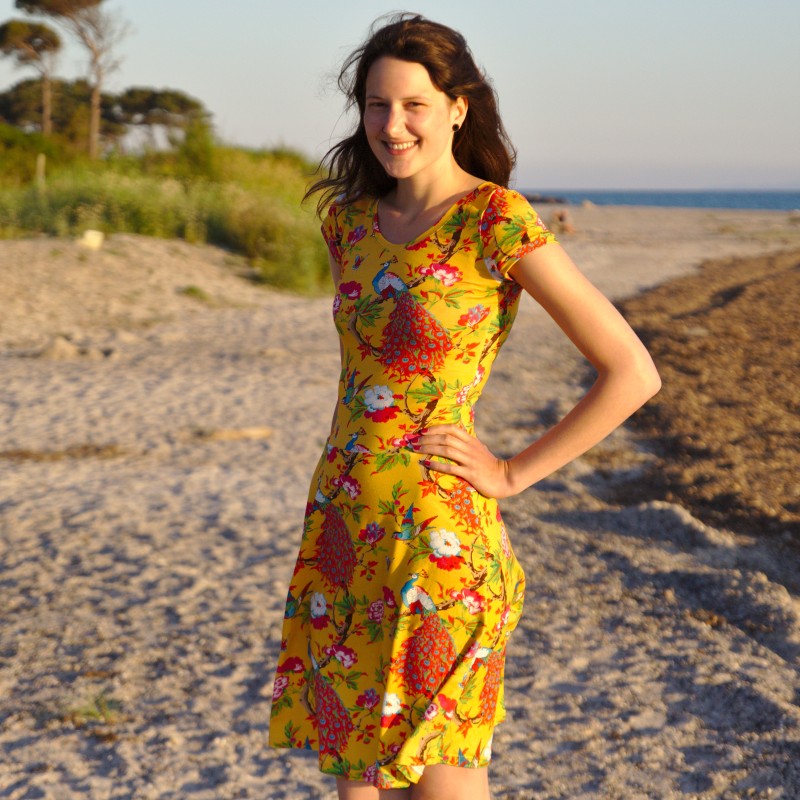 I'm back! Okay, some of you might not even have realized I was gone, because I had WiFi on the campsite and so I was able to comment and post a little! But I missed my fast Internet I have at home, browsing is much more fun at home! Except for the lame internet we had a really great time (and to be honest, the lame Internet wasn't a huge problem either ;))! We had so much luck with the weather! It was shitty the day before we arrived and it was shitty on our departure! In between was nothing but sunshine! That never happened to us before! We made it to the beach every day! The water was still refreshing and there was a lot of wind  that made lying in the sun very bearable ;) We also had planned on visiting some cities like Pisa but we just didn't find it in us to get up.. We were completely lazy. The last year was very exciting but also exhausting and we didn't have time for vacation (or anything else..), so I hope that the travel lust will strike again next time we are away on vacation. We did manage to visit the market at Cecina tho! It was great! A huge market! And there was one fabric stall! Yay! But unfortunately we found it at a time when my motivation had left me and it was just too hot for me to shop fabrics in between of a thousand or so (…) people! I did manage to buy some shoes tho ;)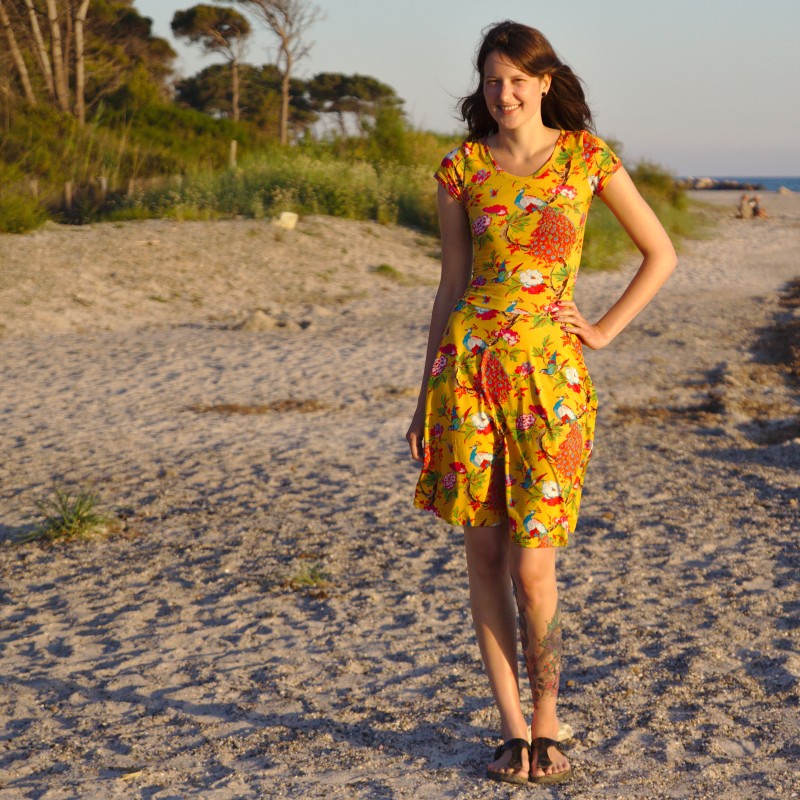 We also found the time to take some pictures of the newest member of my Lady Skater Dress Familiy! Say Hello to Peacock Skater!
I just love that pattern! It fits me well, it is easy to sew and I only need 1,5 hours to sew it up! Plus, you can use any print you want! And that's what I did! I found this beauty at the fabric market in Karlsruhe! I bought it very cheap for 6 €/m. It is from some brand Swafing or something, whatever, and it is a great quality! However, it is yellow! Not my favourite colour! But I somehow started to like it a little a bit on me ;)
I wore the dress very often during my vacation! It is so comfortable! I sewed a size 2 according to my bust measurement and that's all I have to say about the dress! That's not entirely true! I made matching undies from the leftovers! Haha! Isn't that great! Looks really funny wearing them together with the dress ;)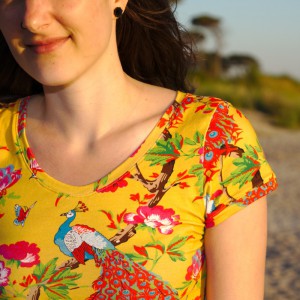 Not that I want anyone to look under my dress! Really! But it has happened to me that after I left the toilet I ran around with the dress tucked in my undies. That is less embarrassing if the undies match the dress, amiright?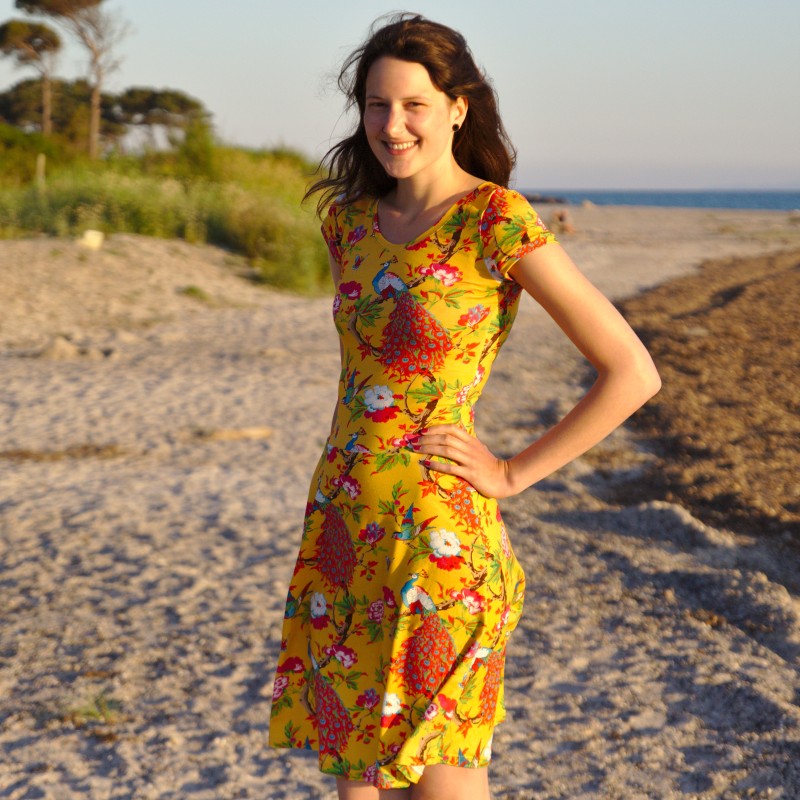 I'm taking my new dress to
-Katharina