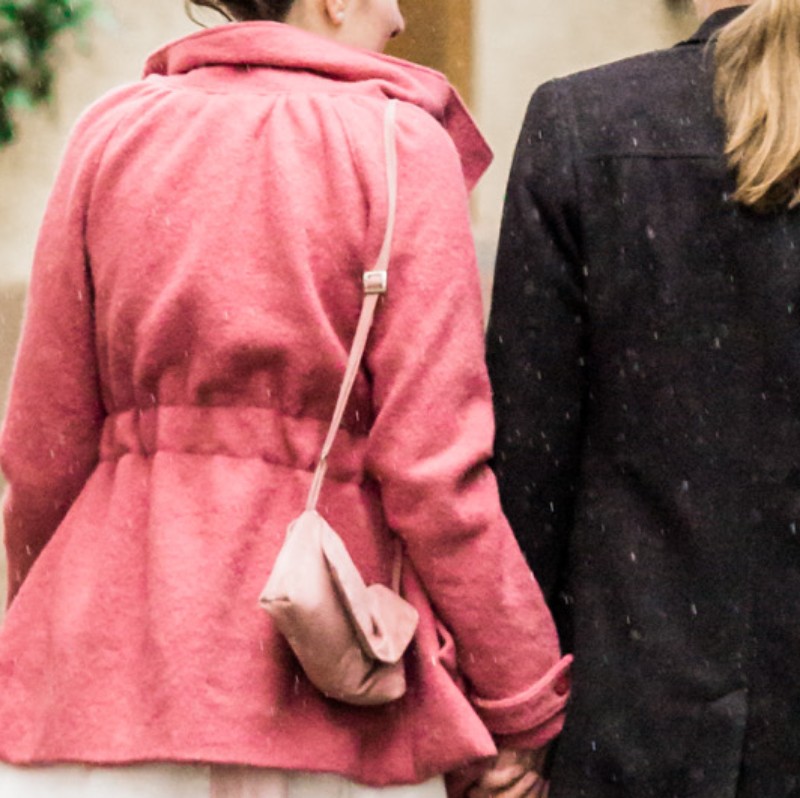 I had some bigger wedding DIY projects like my dress, my cardigan and my jacket. And they deserved a separate post each. But I also made a lot of smaller things for the occasion. I made a wedding garter, the invitations (which also included fabric), I made a handbag, and Marvin's tie and breast pocket handkerchief.I thought about making the my underwear by myself. But I haven't finished a bra that really fits me by now and so I decided to not worry about that. I also already bought a pattern for Marvin's shirt. But he ordered one with his suit and I didn't have that much time to be honest and so I decided to also not worry about the shirt and rather really a little before the wedding.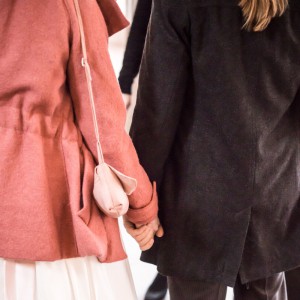 The wedding garter was blue (and so I had something blue for the wedding). But I'd rather not post pictures of my leg and that garter.. ;) It was a plain thing. A little blue lace, sateen ribbon and elastic. That's all!
But the tie is totally worth mentioning I think! :) I made it fro the same silk fabric that I made my waistband of. It is of a pale pink and kind of matches Marvin's suit. But only kind of  ;)
I found the pattern and instructions (for free) at SweetShopSewing. The instructions are well written and I really didn't have any problems sewing the tie. Piece of cake, really!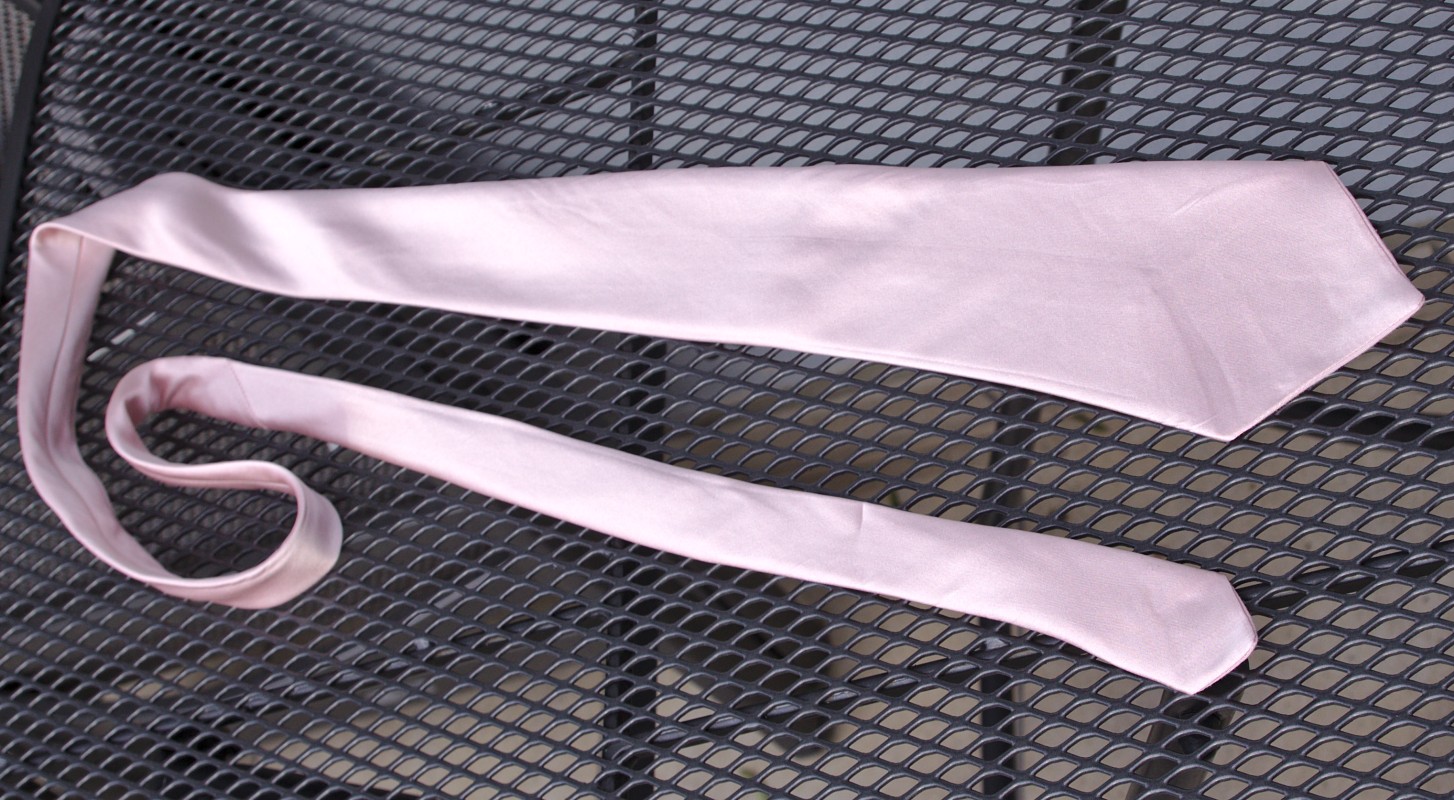 I didn't have enough fabric to cut this thing on the bias. So it is cut on the half bias or something ;) Luckily it did work out! :) For the lining I used a cotton lawn fabric. I also used that fabric for this holder piece at the back of the tie. I also embroidered our wedding date on it ;)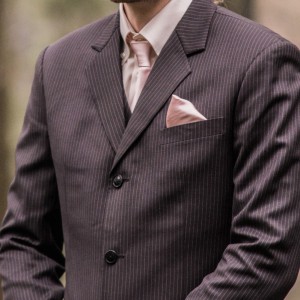 The tie turned out too long. Wasn't that bad because Marvin wore a vest and could tuck the tie in, but the next time I would make this tie about 5 cm shorter. The handkerchief is simply a square piece of fabric that I hemmed at each edge. I started with a hand rolled seam but that looked stupid and so I simply hemmed the thing by machine.
I made my hand bag from some antique rose faux suede that I found in my favorite fabric store way before I knew I was getting married. I already made a skirt from this fabric. Isn't it a gorgeous fabric?! When I bought it the staff in the shop looked so pitiful at me. As if there was something wrong with my taste in fabrics. All I have to say to that is: Look at me know you ignorants! :D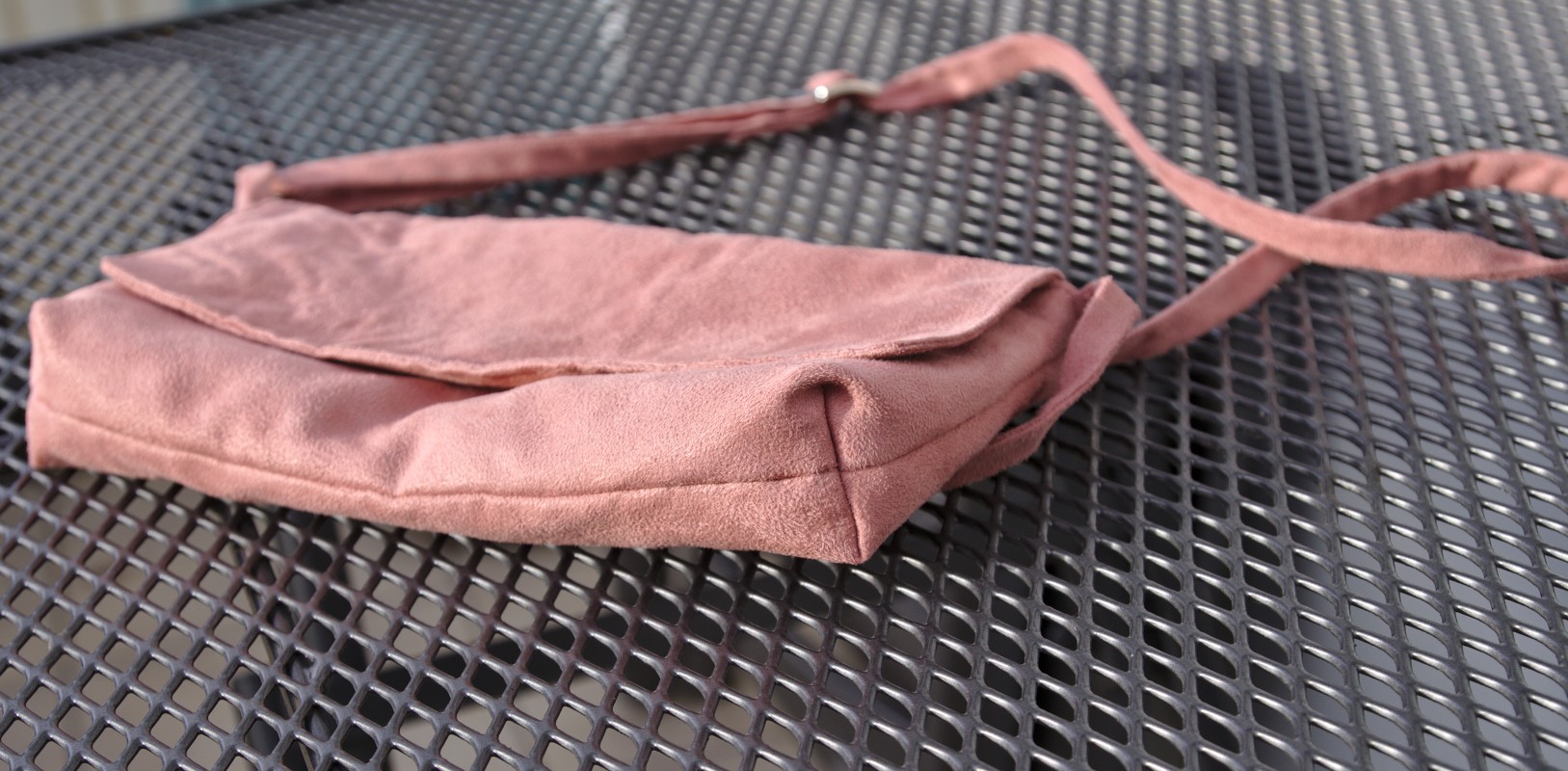 I copied the pattern from an existing bag my father in law gave to me once. It is a plain bag. Nothing special about it. Except for the interior. It is made from my wedding dress' lining and OF COURSE it also has the wedding date embroidered ;) I added a carabiner for my keys 8which I didn't have with me at the wedding) and some spaces for cards (and I kept my ID in one of them :)).
The pocket flap can be closed with a magnetic snap (that is a little too big).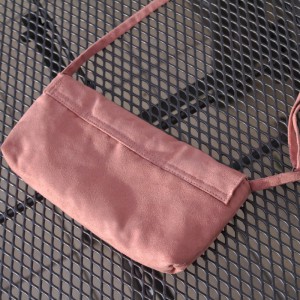 I added sliders to the straps. Not because I needed them but because I thing they give every bag a more professional look ;)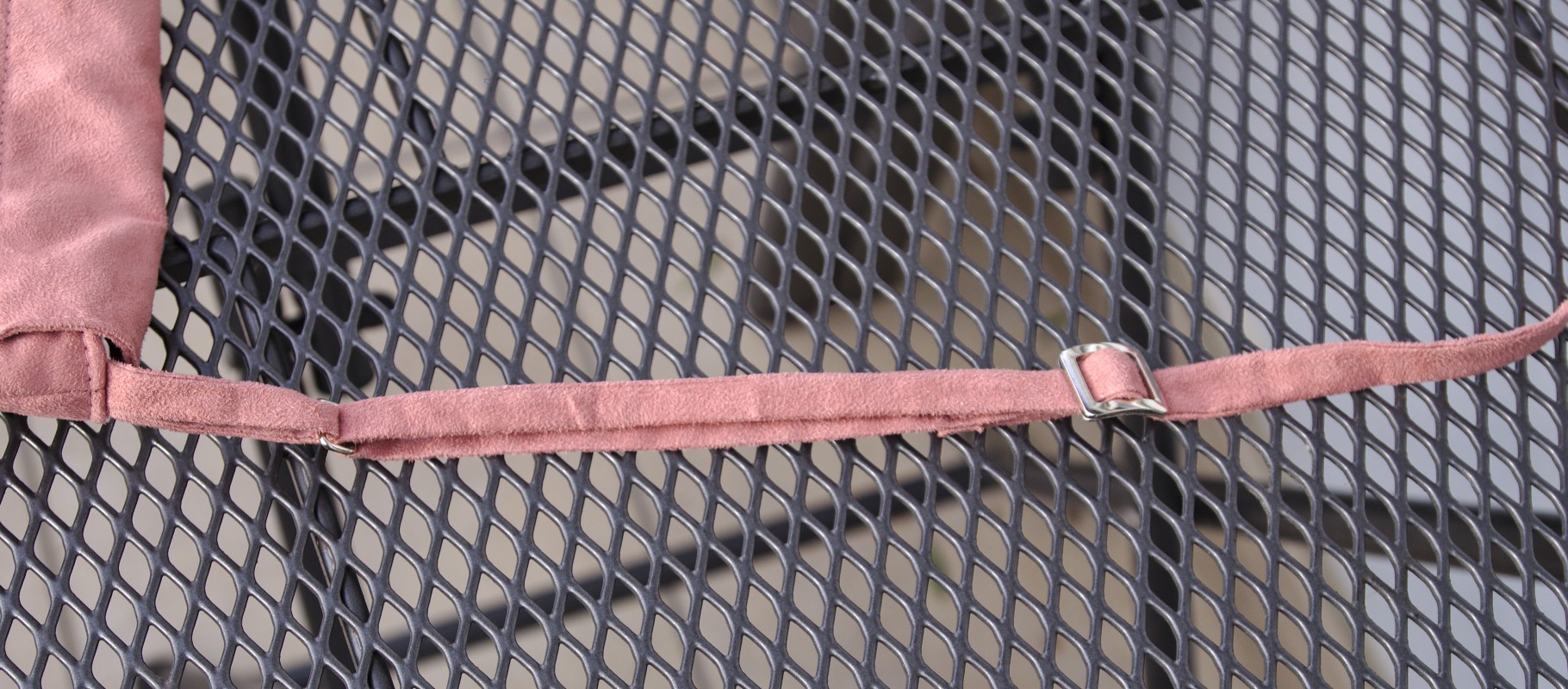 When I made the pocket I thought that I could also use it after the wedding. But my wallet is bigger than this bag. (not to mention the size of my phone…) So I hope I will some day fond another opportunity to wear this, because I really like how it turned out.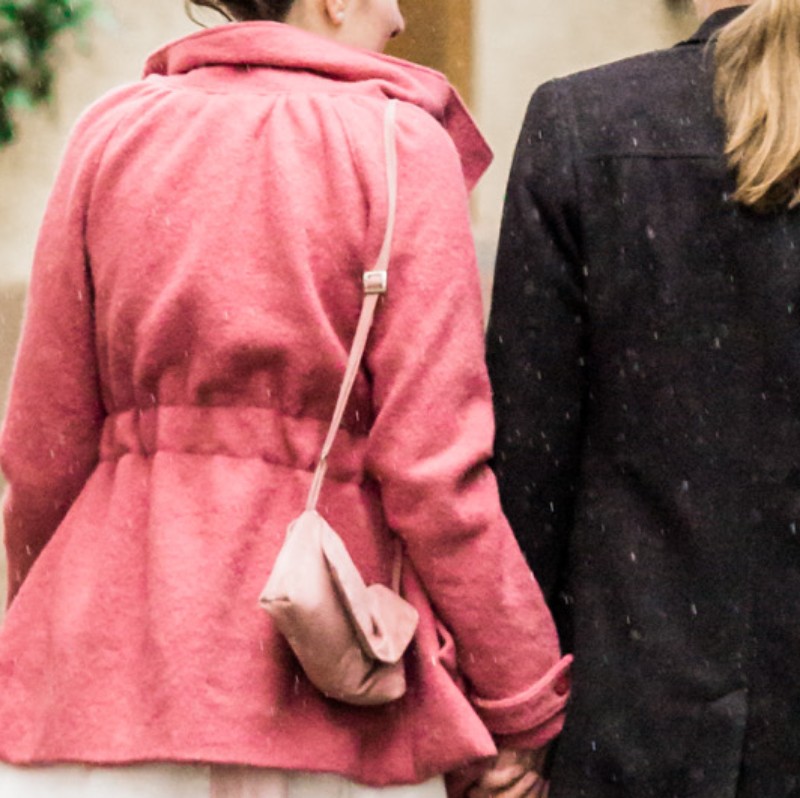 Thanks for stopping by and reading! :) Have a great Sunday y'all!
Katharina