As promised here comes a pattern that starts with 'D', say hello to Dirk, a sewing pattern including instructions for a meditation cushion.
Marvin and I started meditation a while back and what is better to keep yourself motivated than a beautiful cushion to sit on. So I sewed one for Marvin. For the first test version I used some of is old jeans, and I really like how it turned out.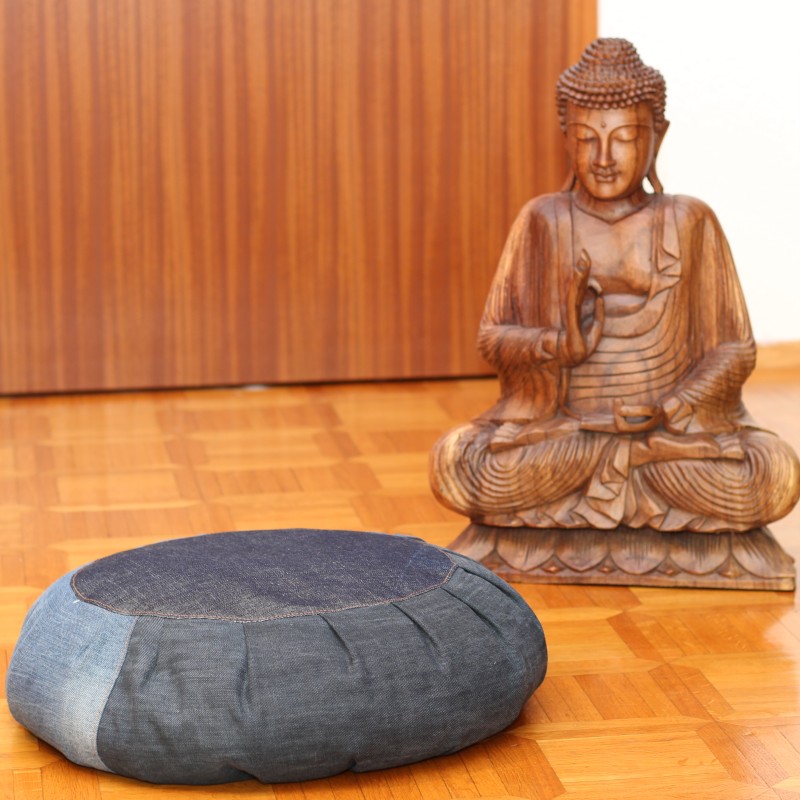 I found it easier to draft myself a pattern with a CAD program for this easy project, than to draw all the pieces by hand. I had to do a little math and as it included Pi and a circle the pattern pieces got much more exact on the computer and I was a lot faster.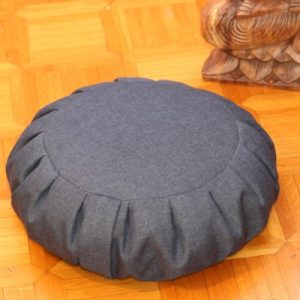 When I sewed the second and final version I documented the sewing process for you.
The finished cushion has a diameter of around 45 cm and a height of circa 15 cm. These
measurements vary, depending on how much filling you use. You can use anything you want as filling. Plush wool as well as spelt, kapok or buckwheat are suited.
You can download the pattern and the instructions for free here.
I was lucky enough to find some seamstresses willing to test the pattern and they helped me a lot! Thank you so much!
Ortrun sewed an inner and an outer meditation cushion, where the outer has a zipper, so that it can be washed easily. So clever!
Kirstin sewed Dirk from an old curtain and added a zipper too.
Steffi used a striped and a plain fabric for her version, I think the combination looks great.
Thanks to Anna, who also tested the pattern.
I hope you'll like Dirk and as always I'd love getting your feedback :)
Katharina