I am not quite sure how to start this post. I think first I have to explain to you something special/peculiar about the German sewing blogger scene. When German bloggers talk about 'Sew Alongs' they don't mean those American/Canadian/english speaking Sew Alongs were one persons posts about making a garment to explain the process to others. It is more like one persons says: 'hey let's sew dresses for Christmas' (as an example) and then everyone sews different dresses reporting back about their progress every week. The links to the posts are then collected on the blog of the person who had the idea. So, this is not about learning it is more about showing your progress and having the feeling of sewing together. I am not a huge fan of those meet ups, because it means posting every week about an unfinished project. And don't often need more than let's say maximum 2 weeks to finish a project. I once participated in a German Sew Along were everyone was making a 365 days quilt. So the challenge was to cut a rectangle every day and have a finished quilt at the end of the year. This was kind of fun and I finished my 'quilt' It isn't a real quilt though. More a blanket. I did this in 2014 and in 2015 I didn't want to participate in another one year long Sew Along. I just don't like leaving projects unfinished just for the sake of working exactly one year on it. This year I read about another Sew Along of a German Blogger Greenfietsen. And somehow her posts convinced me that I needed to participate in her bag Sew Along. As you might or might not have noticed, I don't sew a lot of bags. That's not because I don't need them I just don't like sewing them. So when I read that January's theme is 'bags that help you organize' and I felt that motivation growing inside of me to sew such a bag I just tossed everything aside and started sewing. Because I really don't often have the motivation to sew bags!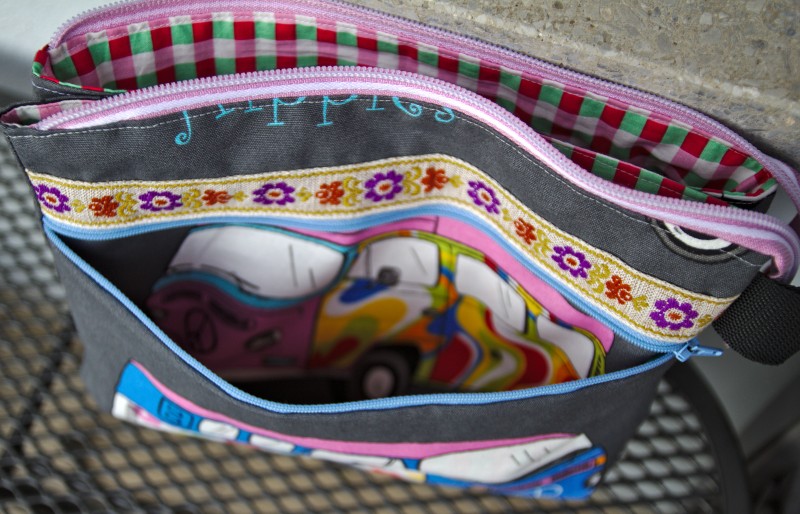 So I don't know if I will really sew a bag every month, but right now I am highly motivated. Having someone telling me what kind of bag to sew and even linking to patterns and giving me inspiration might be just enough to keep me motivated :) I really loved this month's theme! I am a huge fan of organizing things. Since my early childhood a dreamed of having a label maker! How I love sorting and then labeling things!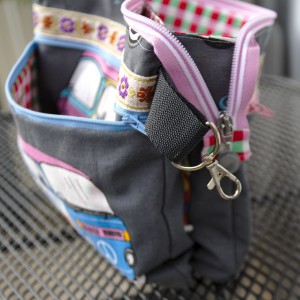 And so I decided to sew the Fünf-Fach-Organizer. A German pattern as you might have guessed. Katharina (greenfiesten)  linked to the pattern and it is free! Whey!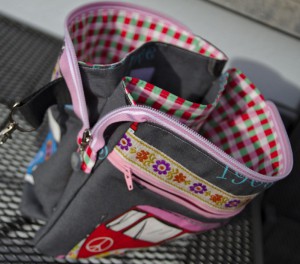 The designer team is 'farbenmix'. They are German and they offer fabrics and patterns and everything. Sadly all of their stuff is always very very colorful and bright and kind of scream 'handmade'. The instructions aren't so great, either. I always get the feeling they are written for people who don't often sew and never the less want to create something in little time.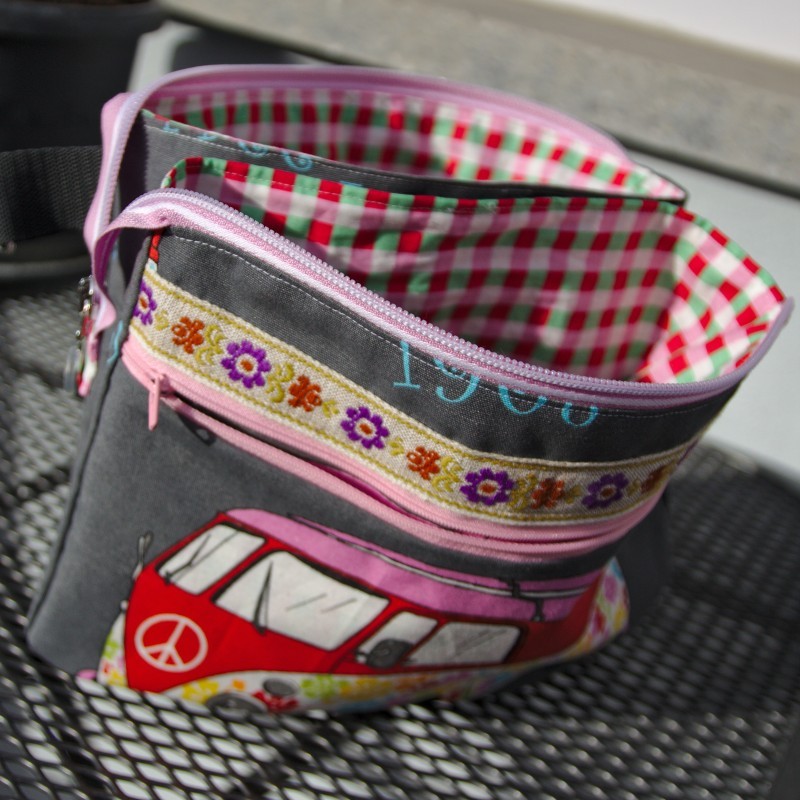 So sometimes I feel like they skip steps (like pressing..or basting) and the quality of the product suffers. I think that was okay in this case. And well, I know when to press and baste and after all the pattern was free!
The bag's name translated to English is something like 'five pockets bag'. I think the word 'organizer' is a false friend! False friend are words that are English but have a different meaning in English. I'm not totally sure but I think an organizer is someone who organizes something, a person. Here it is something that can be used to organize something, it is a thing. Like a calendar is an 'organizer' or this bag is an 'organizer' as well. We have some of those English-German words here. We say 'handy' instead of 'mobile phone' for example.
The fabric I used is from my stash. In fact I will try to only use fabric from my stash for this one year long challenge. This one Marvin's parents gave to me and I didn't know what to do with it as it is quite heavy. It is perfect for the bag! :) The lining fabric is from Ikea and I still have tons of it. I don't know why I bought so much of it and I cannot see it any more!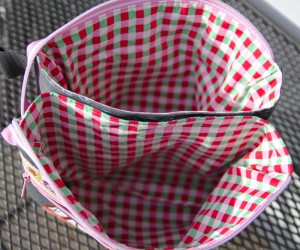 So I have to sew more bags to get rid of it ;)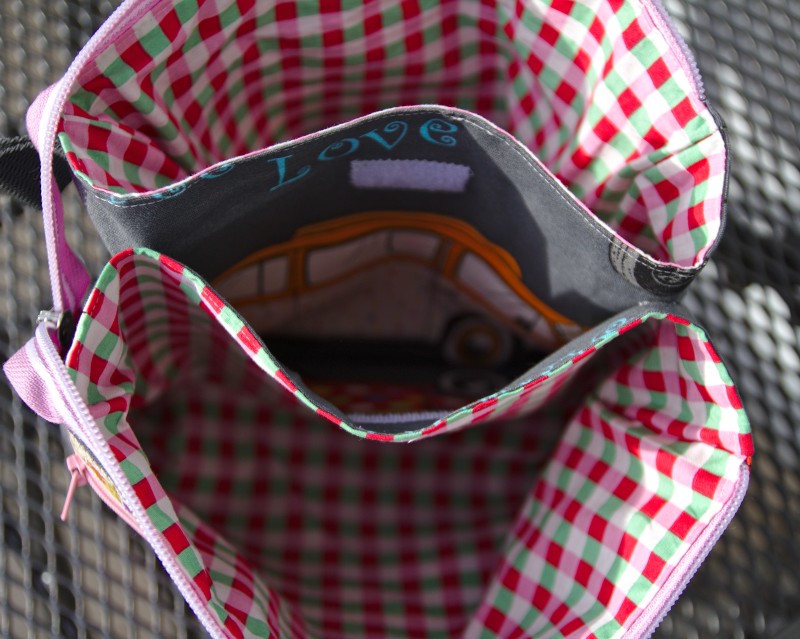 It was really fun sewing the bag. But I have no clue what to do with it now :D I have so many things I could put in there but I just cannot decide. Maybe I have to sew one or two more to be able to make a decision ;)
Macht's gut und bis bald! :)
Katharina