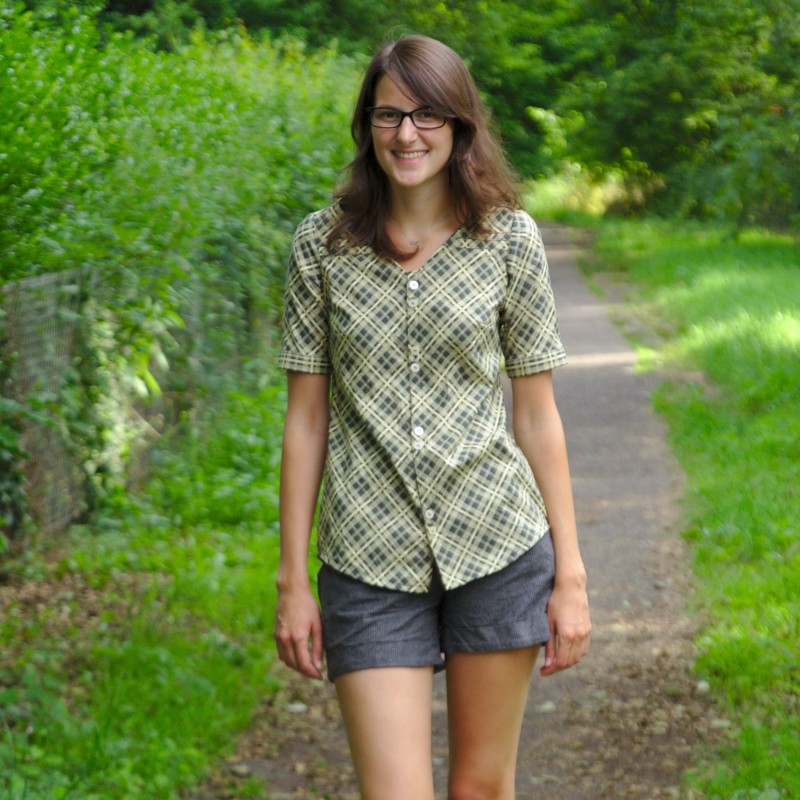 Aster – that is the name that my grandmas dog had, when I was little. So you see, it was inevitably that I needed that new  Colette Pattern that's called Aster I had some other reasons to buy it, too. For one it was on sale when it was released and I had a coupon code, because I receive the newsletter. For another I liked the pattern and another blouse couldn't hurt, I really don't have that much basics in my closet, and so I gave it a try!
Now that I work for an actual company and no longer at the university I see why people need short sleeved blouses, they're great!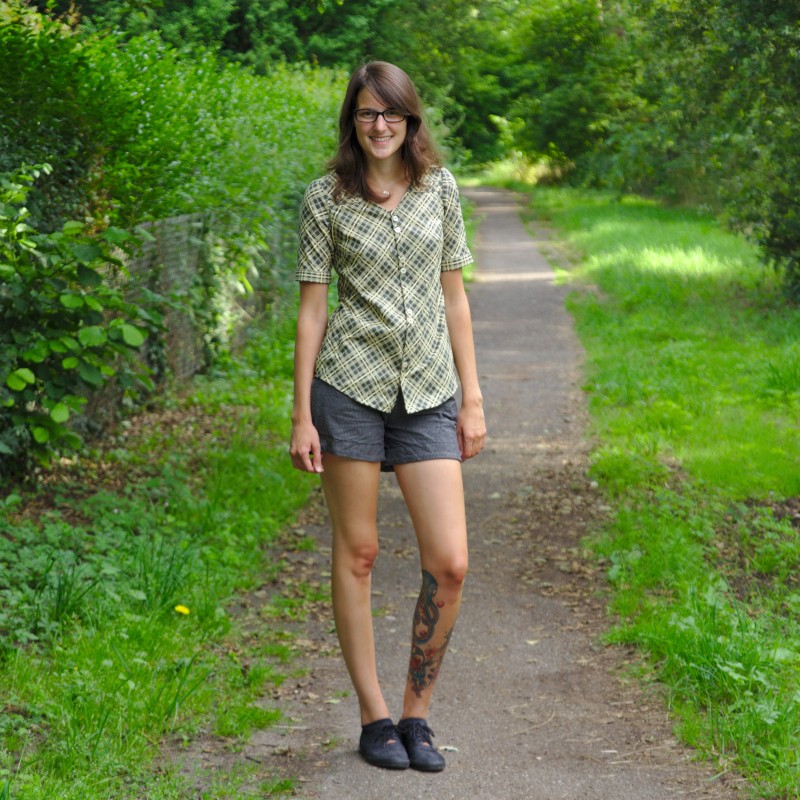 I didn't have any suiting fabric in my stash (which is a lie) so I needed to buy some. I ended up with this quilting cotton that was on sale for 10 €/m. I bought 1.5 m, the fabric is only 1.10 m wide so I ended up making short sleeves, I had planned to make long sleeves but the fabric just wasn't enough and now I'm happy about that!
When you cut the fabric in grain the printed lines run diagonal, what meant that because I cut the back yoke and sleeve cuffs diagonal to the grain direction the stripes on those pieces now run horizontally, am I cool or what?!
I also really wanted to make the front pleats, what was really hard to manage because of my limited fabric amount, but in the end I made it! And this time, right before sewing sewing the buttonholes I remembered that I always wanted to try a different placement, and so I did and I like it! There isn't much more to say about this blouse except for that I cut size 2 which I always do with Colette patterns and it fits!
I really liked how the back yoke is sewn. you have to get everything between the back yoke and the back yoke lining and sew yoke and yoke lining right sides together. In the end everything looks very neat!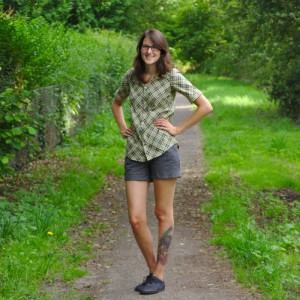 I am diappointed by one thing though. When I was done with this back yoke thing my front pieces were facing me left sides out. I checked the instructions and there was a mistake in them. I wrote the Colette Team an E-Mail and they informed me that this was indeed a mistake but it has already been fixed in the newest version of the pdf that I can download. I think it would be a good idea to send E-Mails to those who have downloaded the old version if a mistake that big occurs. I mean they have my mail address, so why not? They could also ask you when you are buying if you are interested in getting updated versions of the pattern or something. It's not like this is big a deal for me but I ave always been extra excited about Colette and I was a little disappointed.
Nevertheless I really like my new blouse and I think I am going to make some more over time! :)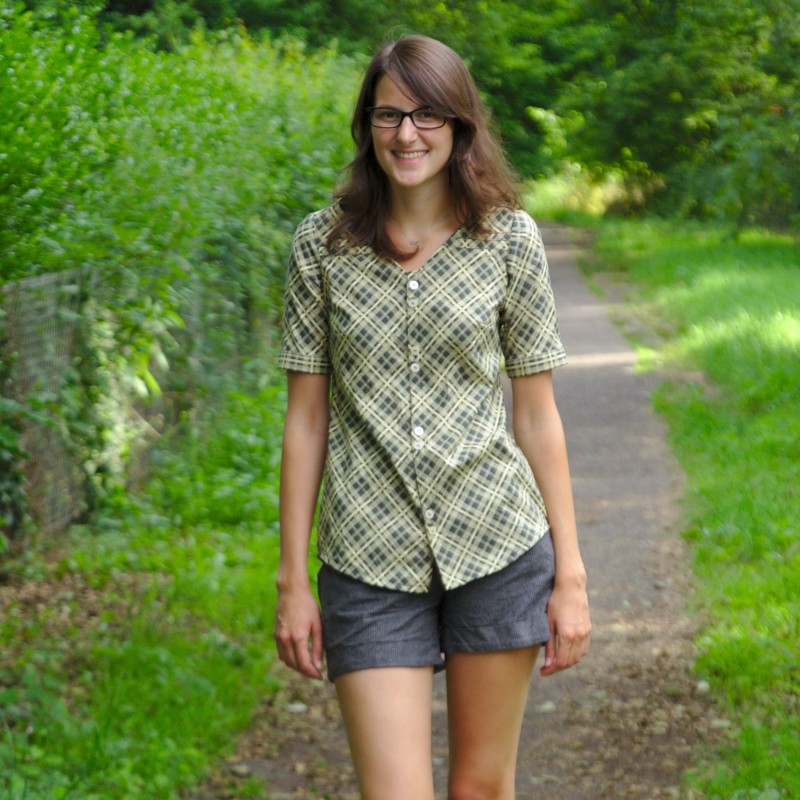 The shorts I am wearing are my newest Chataigne Shorts, and with this outfit I am going to partipate at this week's Sew It Chic In A Week!
Tschüss!
Katharina