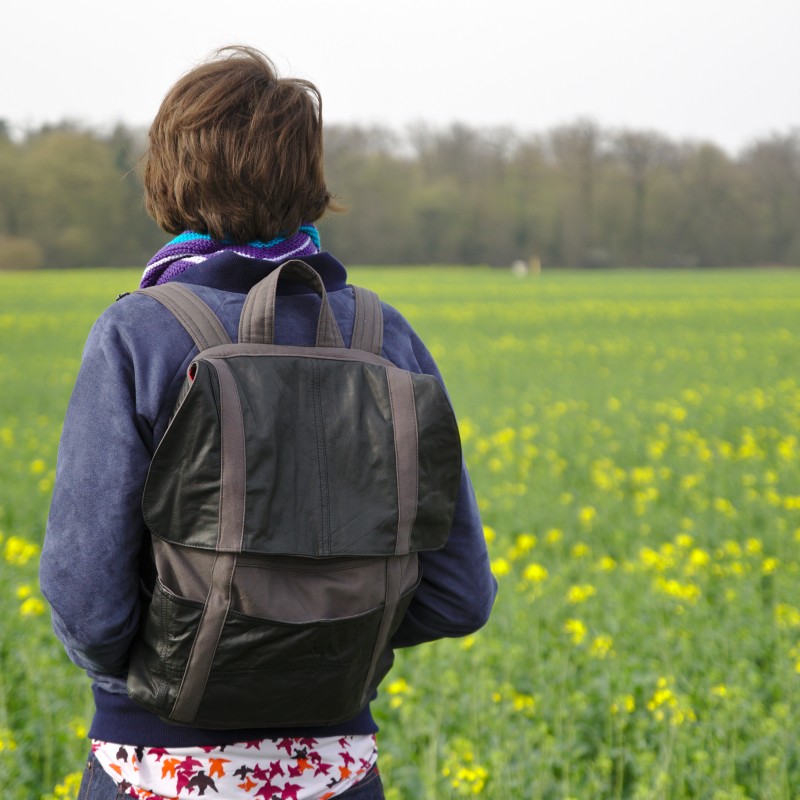 I'm participating in the monthly bag sewing challenge initiated and organized by Greenfietsen. Every month there is a new theme for a bag. March's theme was to sew an 'everyday life bag'. As you might have noticed it is April by now and I haven't shown you a bag ;) Well, I'm late but here it is! :) I decided to make a backpack as I only have one that has a very bright color. Also I don't need a reason to sewe a bag ;)Last year I sewed the Cooper bag from Colette and afterwards I was a little sorry that I decided to go for the Messenger Bag Version instead of the backpack Version (there also is a satchel version included in the pattern). I'm not sorry anymore. I love that bag. I use it to carry alls my stiff to work, like my laptop and my sports clothing and I also have a lot of things in this bag that I don't know off. I'm often surprise about what I find in this back, seems it had everything in it! ;) So I knew I needed to make another version of this magical bag!
I used a dark gray canvas fabric as main fabric. I needed to oder it as I had nothing suitable in my stash. The rest of the fabrics I used is from my stash. The contrast fabric is leather from a leather coat that my FIL gave me once. I have made a lot of things from it. It was huge! The red lining is a left over from a lining I used for a cambie dress, the pocket fabric is the leftover from my first bonnell dress.
The zippers are from a local outlet were I bought about 40 pieces for a very reasonable price. There are pockets behind the zippers and I added them, they're not part of the pattern.
I sewed the straps from the main fabric following a German Tutorial and they worked out great :)
I used topstiching thread and a leather needle for the outer bag. I also used my teflon foot for topstiching on the leather. I also have an integrated top feed which normally makes the teflon foot  redundant, but this time with all those layers of fabric it really came in handy.
My machine had to work hard to assemble the backpack. There were a lot of layers of thick fabrics but I didn't have any problems with it! Thanks sewing machine :)
All in all the bag is a little skew and asymmetrical but I like it. It was the best I could do and I'm pleased with it! I also think it was the right choice to keep the colors boring, as the bag now matches my colorful clothes!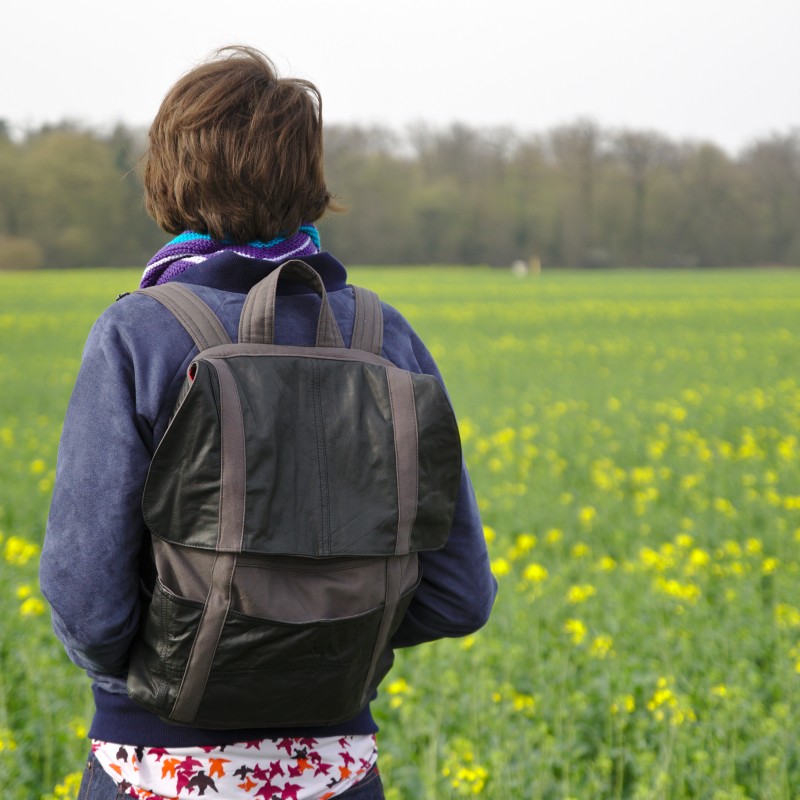 On to the next bag!
Bis bald!
Katharina