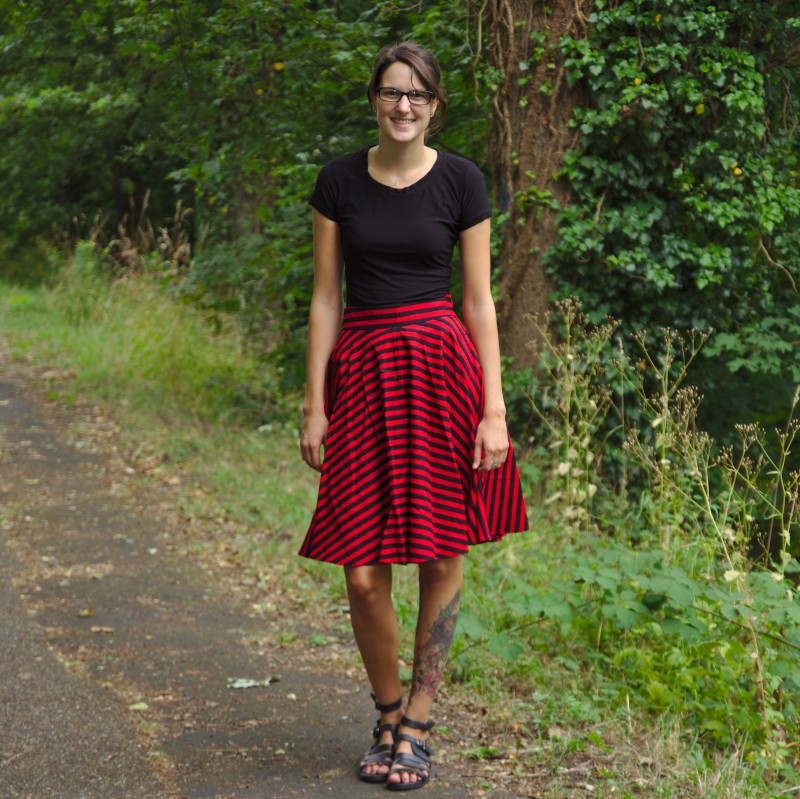 I am so behind with blogging the garments I sewed over the last two month. I had a lot of free time and so one garment after the other emerged and the one I was making looked always better than the one I was making before. So somehow the second Tania Culottes (pattern by Megan Nielsen) got lost in a pile of garments. I think I made it bay in May and then just forgot about it. I cannot even remember when I bought this fabric, it must have been in my closet for ages. But all the pattern pieces fit on it and so I gave this fabric a try.
It was a little hard to fit the pieces on the fabric AND match the stripes. But I am pleased with the way it turned out. The reason why I needed a lot of fabric is that I lengthened the pattern pieces the first time I sewed this pattern, Megan Nielsen even wrote a tutorial on lengthening the culottes.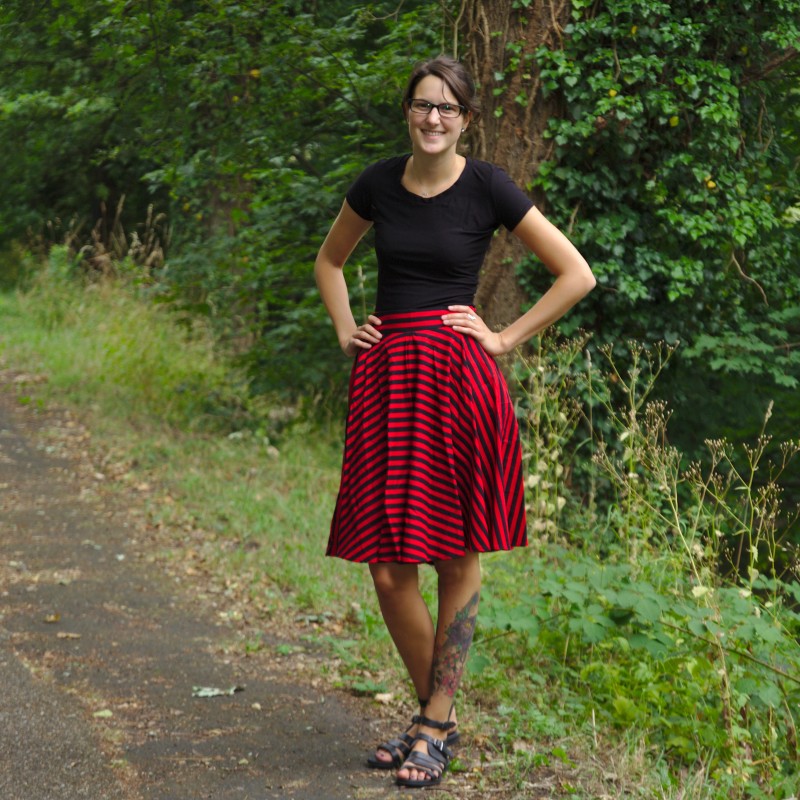 I again sewed size S (even if I should have sewed size XS according to the chart, but S fits me well) and I didn't do anything different from the last time, except not lining this skirt. I wanted it to be a summer skirt (or summer pants or whatever).
My new culottes fit me very well and this time I put more effort into the hem and made it very tiny and it worked out fine, yay! Also I am a little proud of how the stripes match at the side seams! :) (Although this really wasn't that hard with this pattern ;))
I found that culottes are very convenient when it comes to bike riding. Nothing beats culottes on a bike. Some people even thought about starting to sew when I showed them that the apparent skirt are actually pants. At first they looked a little dazed when I lifted my skirt to show them but then they were all pretty impressed.
With that being sad I really hope I can find it in my heart to love these culottes as much as I love my winter culottes.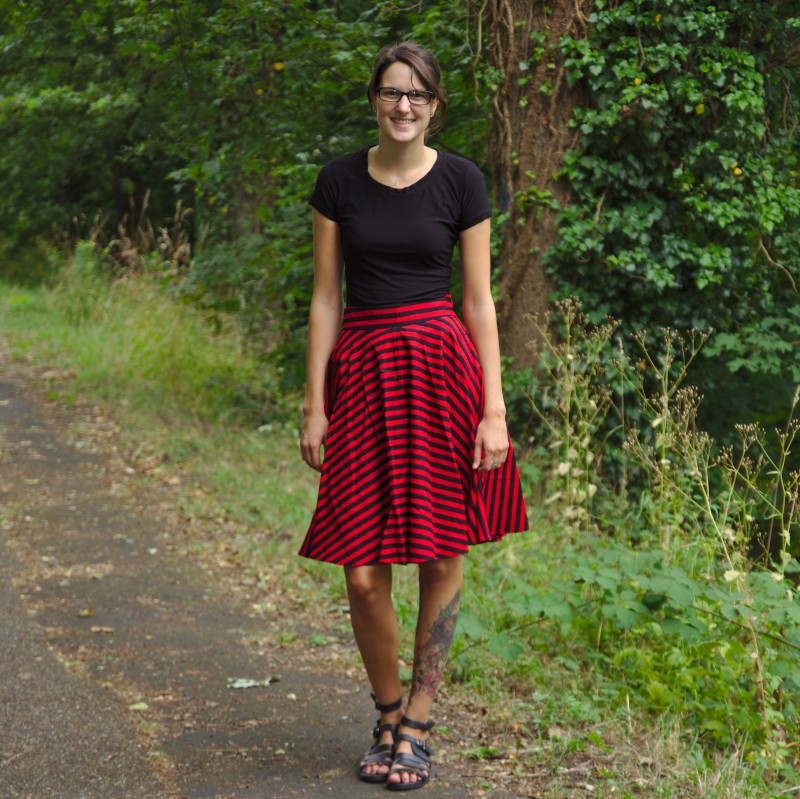 Thanks for stopping by :)
Katharina