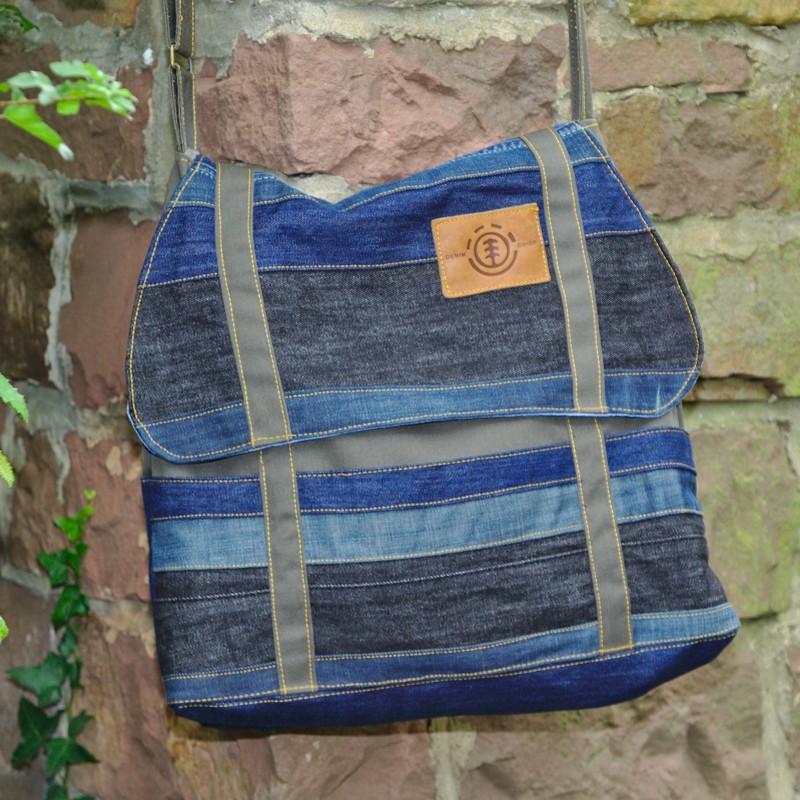 As announced in my previous bag post I made a second bag! I had the  Colette Cooper Pattern on my computer for quite some time now. I bought it the last time everything was on sale over at Colette's. I think it was the black Friday Week or something. I bought some other stuff too, like an old seabag because Christiane always sews such beautiful bags from them. But still I didn't find the motivation.In the end all it took to get me going were Marvin's old jeans. Like I did for my last bag I cut them into stripes, sewed them together and topstitched the whole thing, et voilà: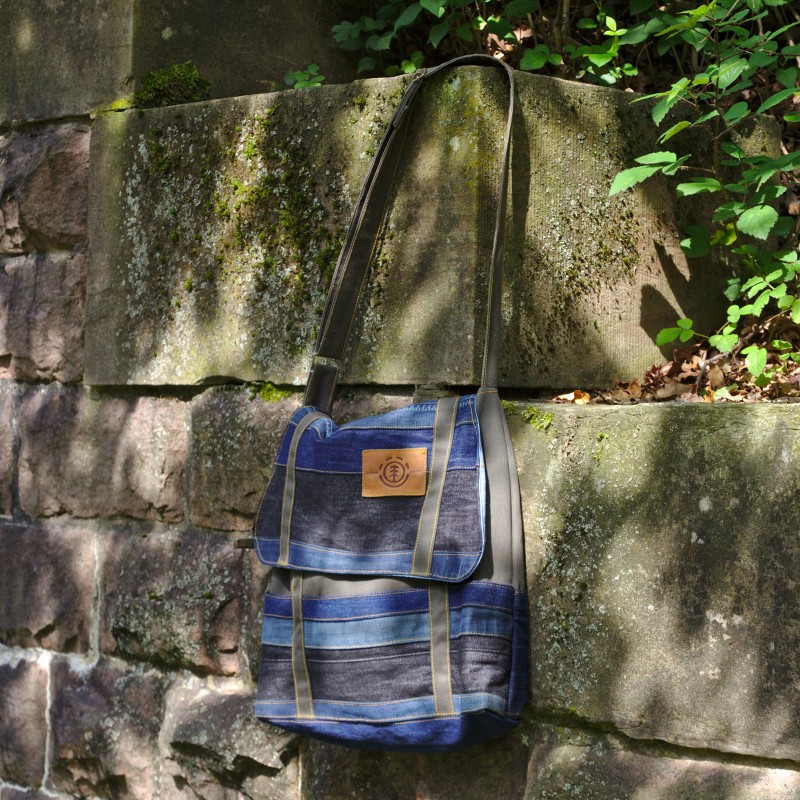 Okay, I took a little more work than that ;) And a little more fabric. The main body is made from a brown canvas a bought at a fabric market here in Karlsruhe. It lay here for ages because, again, I didn't really want to make a bag out of it, but it is too stiff for any other thing. I decided to go for the messenger bag version of the bag. When I bought the pattern I wanted to make the satchel version and while sewing I thought that the back pack would have been nicer, but now I'm satisfied with my decision ;)
I didn't use magnetic closures, because I didn't have any. Instead I used simple snaps, that worked out fine. I interfaced the front flap, because it wasn't stiff enough. I should have gone with the brown stiff fabric instead of the light blue one, but whatever.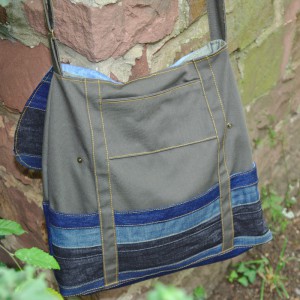 There are a lot of pockets included in this bag. The lower front fabric is a pocket and there's another one hidden by the flap. From inside there are 4 pockets and I included a key holder. Very convenient and I actually use it a lot!
I had problems with the topstitching at some points. In the pictures you can see, that the yellow yarn shows at the other side, especially at those points where there are more fabric layers.The instructions were easy to follow. There even is a Sew Along, but I worked according to the instructions. I think the order of the steps is different and I liked the order in the instructions better.
I really like my new bag! Its huge and everything has place in there! I cannot wear it with everything but at least I can wear it with jeans ;) That's it with bags for now, I feel the urge to sew some more dresses now ;)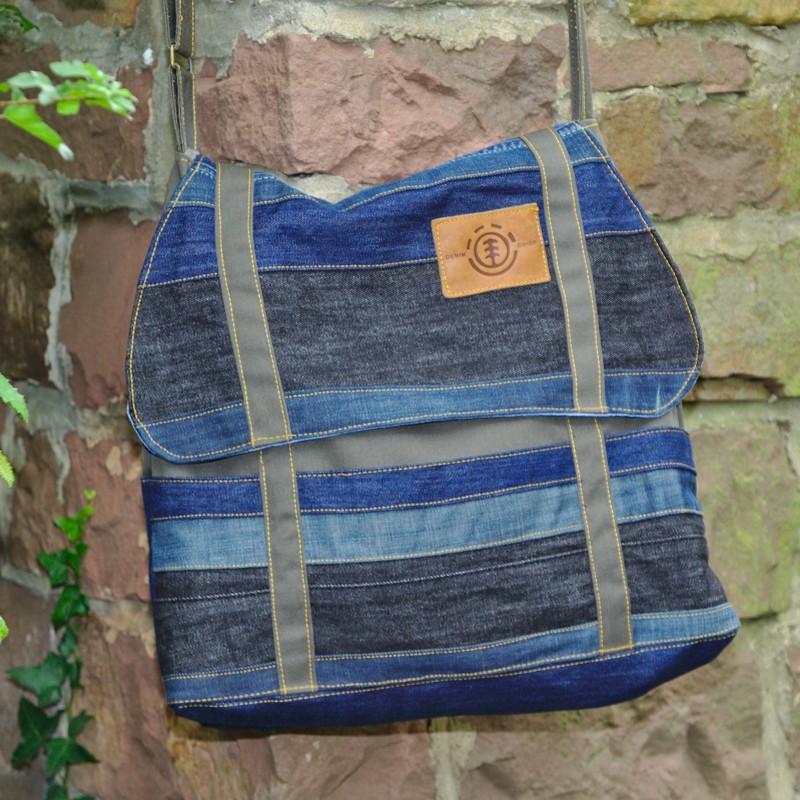 Macht's gut!
Katharina