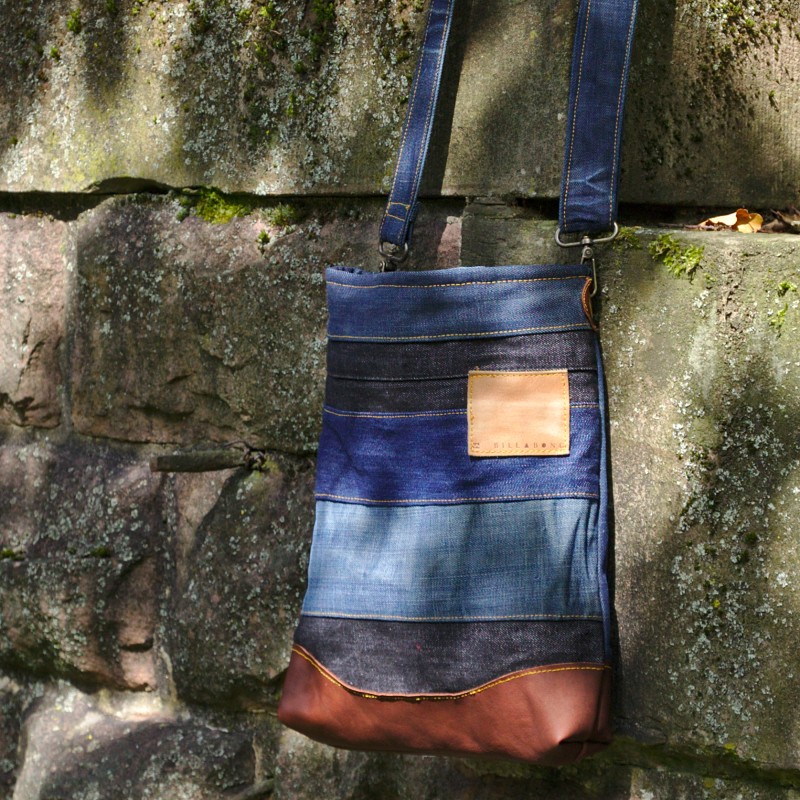 Usually I don't sew bags. It's just not my thing, I'm not having fun sewing bags. I do have fun buying bags though :) But recently I had the problem that I needed a simple dark blue bag. I don't have any casual bags. I have one small pink patent lather back. A turquoise back pack an olive bag with a colorful carrying strap and a grey one with pink stars. When I tried to buy a simple ordinary bag it just didn't work. I don't know what's wrong with me there… I think it's my subconscious. It refuses to let me spend money on something that doesn't scream "HERE AM I!". Because I have the same problem with shoes. But luckily I have a very smart subconscious, because it also refused to let Marvin through away his old jeans when they didn't fit him anymore. I didn't know what I was going to do with them, but I like to think that my subconscious did. And one week later, when I was on vacation it let me know that I was going to make a bag from the old jeans ;) Thanks subconscious!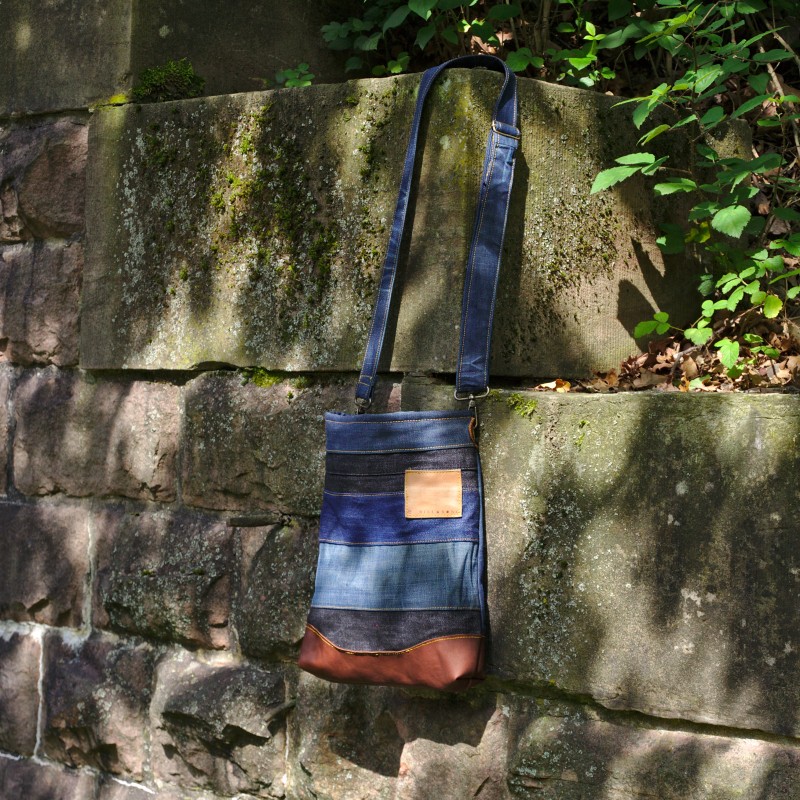 There are a lot of bags made from old jeans out there in the Internet. There are two categories: bags that look like they're made from old pants and bags that don't look like that. I wasn't sure with which way to go until I got home and found a beautiful example called Lotta in the book Tolle Taschen selbst genäht by Miriram Dornemann. Obviously it is German ;) But the bag pattern isn't that special I have to say. A shopping bag with a leather bottom. Similar to Elke's bag I had an eye on for quite some time…
I cut Marvin's jeans into straps, sewed them together, topstitched them and cut the bag's front piece from that. The back is made from one piece.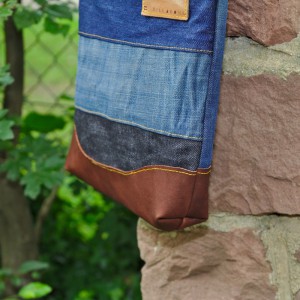 The bottom (or is it gusset?) is sewn from leather I had here waiting for its destination! :) I also pulled the label from one of the jeans and attached it to the front as I had seen it on Elke's bag.
I copied the way the zipper was inserted from one of my old bags, it got a little too long. The lining is made from an ikea fabric, i must have bought 10 m or something from it, because it just won't vanish, no matter how much I sew from it. I used a jeans back pocket for the inside, this idea is from the book and  liked it! Anyhow, the straps are different. I didn't want those short straps for over the shoulder, because I cannot ride my bike with those things. I wanted one long strap. And it took me ages to decide how I would like to  attach them to the back. In teh end I decided to go with carabiners. When I biked into the city to buy them I realized that they cost 10 € a piece in the stores. Pfffff I bought them at ebay in the end. Because the post was on strike it took some time until they arrived and I had time to rethink my strap solution. In the end I went with straps made from jeans and I like it!
It was real struggle to get those eyelets into the bag. Waaaaay too much fabric there. So I used 2 eyelets per side. I think they are placed a little too deep, I had troubles getting those carabiners in..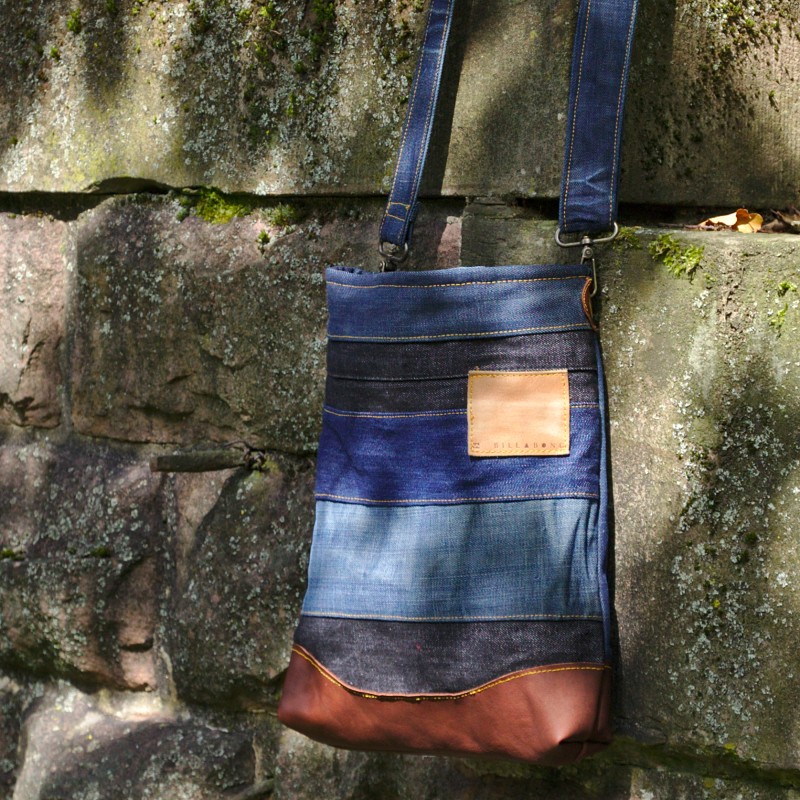 Somehow this bag didn't turn out to be ordinary. Great, another bag I can't wear with anything ;) But I really had a lot of fun! So much fun, that I made another bag. This one isn't ordinary either, but whatever, I'm happy! ;)
Macht's gut!
Katharina