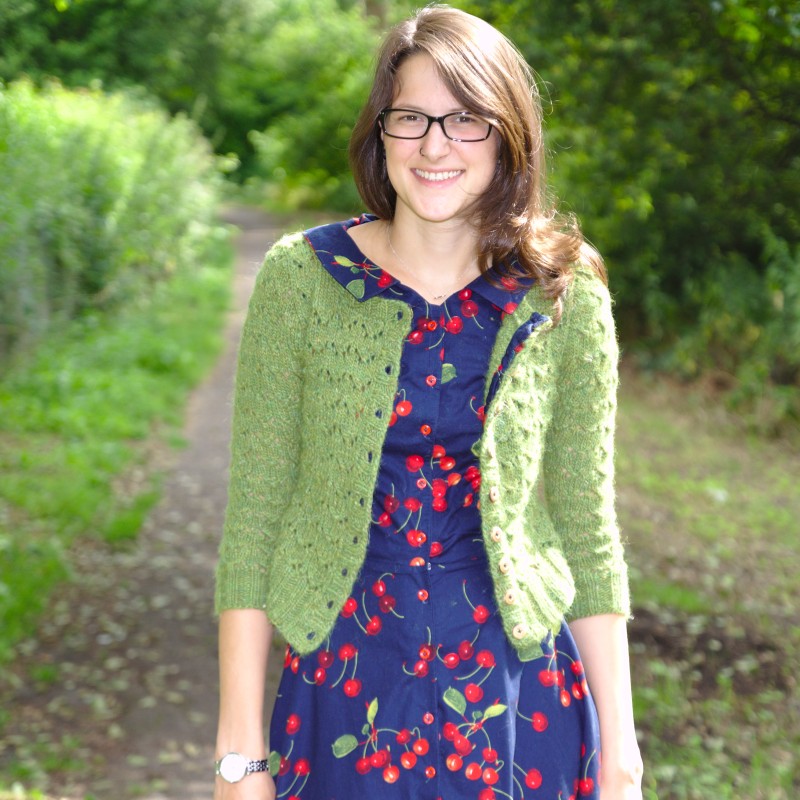 So, today I'm going to show you what I wore at the sewing blogger meeting in Stuttgart in April. Yes,  I finished knitting this cardigan back in April. I'm so behind with blogging right now! When I knitted this thing it was still snowing! Okay that was bad luck, we had terribly cold weather when we went camping in the black forest. Unfortunately it is still so cold here in southern germany right now, that I need to wear that cardigan in order not to freeze! Has also it's good sides, but right now i would rather not be needing it!I made a cherry Hawthorn last summer and I couldn't wear it all winter, because I had nothing to wear over it, you see, I NEEDED that cardigan! It's a Hetty.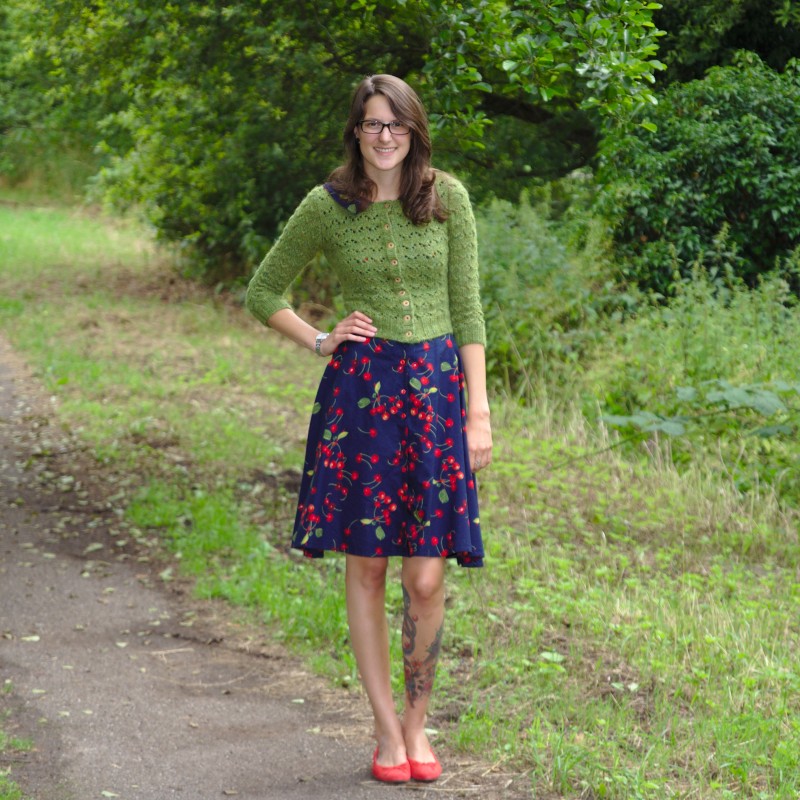 Again, this is a pattern designed by Andi Satterlund, I just love her cardigans! The instructions were really really great, as usual. The whole cardigan is knit (okay, is it knitted or is is knit? I haven't figured that out yet, help me out please!) top down in one piece and you don't have to close any seams at the end. I JUST LOVE THAT! And everyone that I forced to knit seamless top-down now doesn't want to do anything else. Marvin's mother even throw away all of her old instructions, because all she wants to do from now until forever is knit top down seamless :D The pattern makes knitting the set in sleeves a little harder than usual, but that's totally doable.  I found the pattern to be very memorable and easy.
The yarn I used is Drops Loves You IV. From time to time Drops has some special edition yarn taht is really cheap. as was this on. Additionally it was on sale and so I paid 1,50 € per 50 g skein. The yarn is made of wool, linen and alpaca, it feels great, looks great but makes a lot of fluff. I would have bought the yarn in another colorway, but it already was sold out. I'm glad I bought the green yarn, because now I have something to wear with that dress! Didn't think about that when I bought it, i was just disappointed that purple was sold out, now I'm happy! The same story with my other favourite cardigan.. Something's wrong with me.. :D
I knit (knitted?) with 4,5 mm needles and needed 8 skeins (=400 g) of the yarn. Did you now that in German instructions always stands how much yarn you need in weight (so in grams). I was really confused when I knit (knitted?) my first English pattern. But now I think it makes a lot more sense to say how many metres of yarn you need… So, I needed 600 m ;)
I decided that I needed wooden buttons. And they cost more than the whole cardigan itself, it's always the same with those buttons. The button bands are stabilized like I showed here. I used some left overs of the dress' fabric. Geeky right?! :D
Like I said the pattern is really memorable and at the seams you knit stockinette what makes the whole thing very easy! :)
That's all for today. I you want to read project notes or just haven't gotten enough of me, you can take a look at the project on my ravelry site.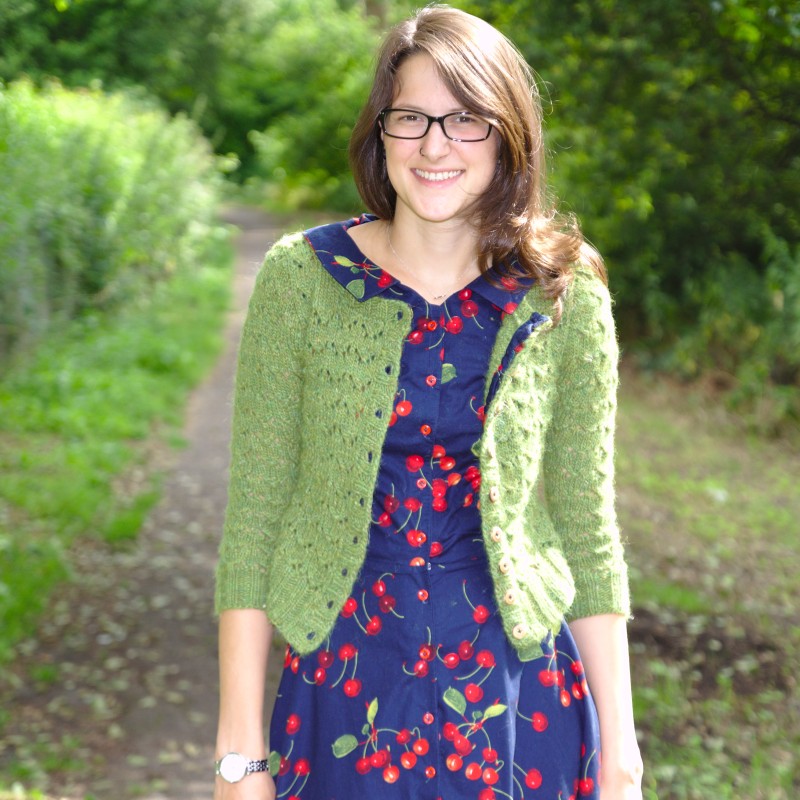 See you at SewItChickInAWeek and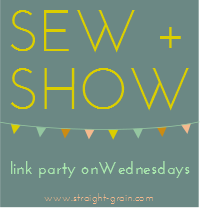 -Katharina