Attending a wedding in May at the Northsea without a knitted cardigan, that is nothing for me! ;) I think dresses look much prettier in combination with a knitted cardigan! I had matching yarn to the dress I showed last week in my stash and for I while now I was lurking around the Agatha pattern. So, you've guessed it, I bought the pattern and knitted me one :)Originally I bought the yarn, Drops Lima, for another project. But somehow I I didn't like the old project anymore when I had the time to knit it. I already bought the yarn in December when there was an Alpaca yarn sale over at Drops. I wanted to have the magenta colored yarn, but because of Meike who bought 15 skeins of it it was already sold out ;) So I went with blue, as I do not have enough blue cardis (but I have a lot of them in magenta, so thank you Mike ;)) I bought 10 skeins and I needed 7,5. I knitted with 4mm needles to match the swatch.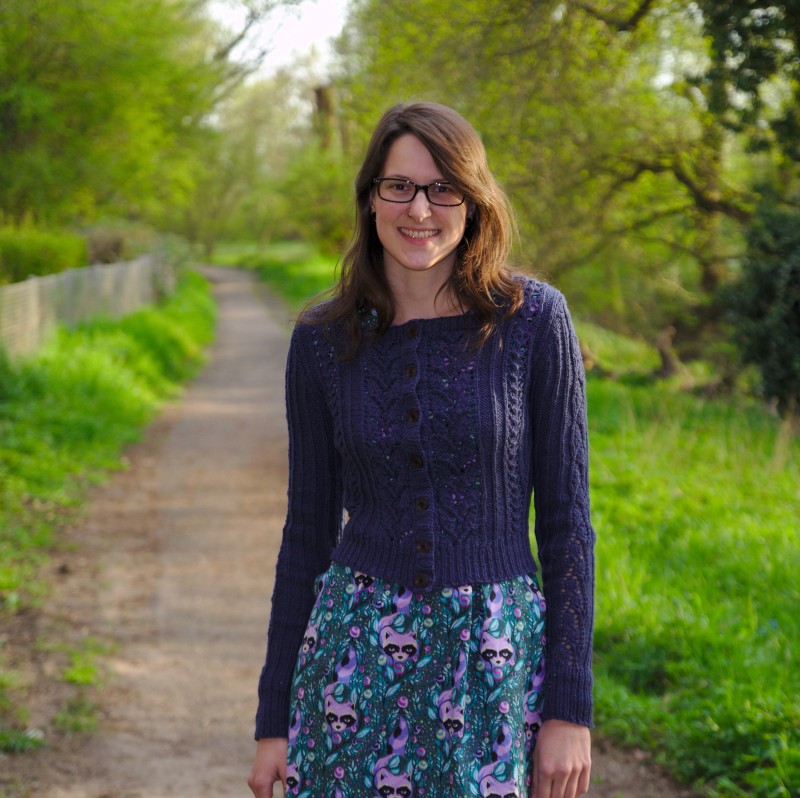 The pattern is as nearly all the time from Andi Satterlund.
I love her patterns! the instructions are always really really great! She puts a lot of thoughts into them. I also love knitting top-down and seamless and most important: her designs look great! I really liked about this pattern that the patterns are available as charts as well as as written instructions. I prefer knitting with charts. I don't think the instructions are suitable for total beginners, as there are some things that are kind of hard. Like knitting the lace ;) Especially at the sleeve where you have to knit short rows while you work the pattern, I think this might be confusing for someone who is new to knitting. But I didn't have any problems. I really like the way the decreases are worked, it looks so neat!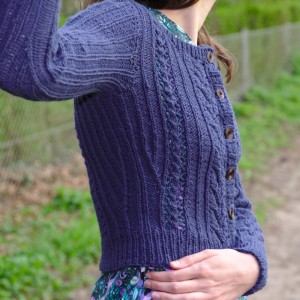 I stabilize the button bands as you could already see on my post last Sunday.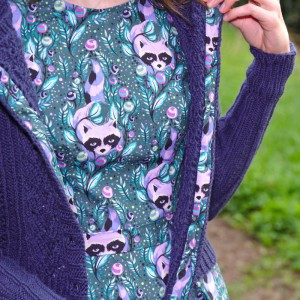 I didn't have any wooden buttons in my stash, so I ordered some, I think they look really nice with the pattern.
So this is how I will attend this wedding. Maybe I am going to sew another dress, just to have more options ;)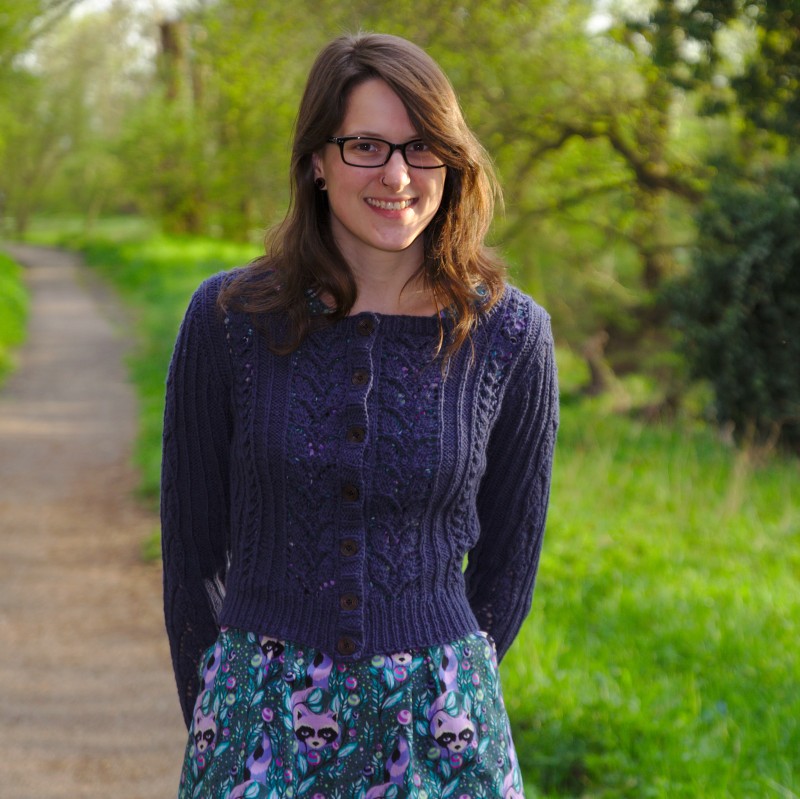 FYI: in Andi's group on ravelry she posted a Coupon Code with which you get 50 % off one pattern of your choice. To use it you have to be a member of that group.
Here you can find the project on my ravelry side.
Katharina