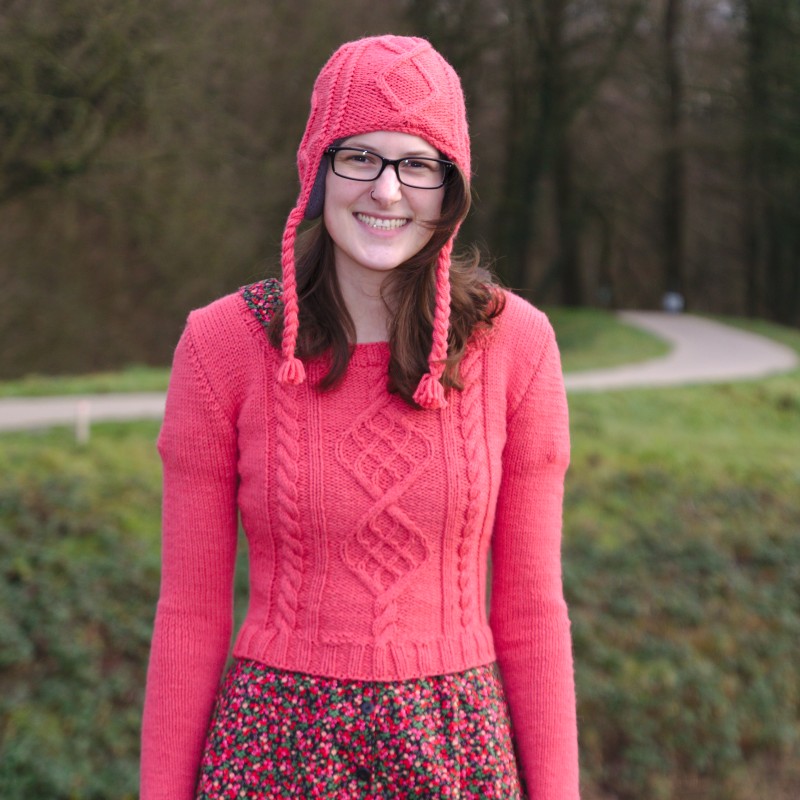 I recently added new colours to my favorite colour list! Usually I feel comfy in everything that is somehow purple or blue. Maybe pink and maybe even red. But these days I find myself amazed by coral. So when I had one of those days were I felt eager to try new things I ordered some coral and even turquoise wool! When they arrived my mood to try something new somehow had passed and I was sure that there was absolutely nothing in my closet that would match those colours.Well, as it turned out I was wrong. I own so many dresses in so many colours that some of them fitted those colours very nicely. That got my motivation going to start immediately knitting something with the coral yarn. It is  Drops Nepal in colourway 8909. 65 % wool and 35 % Alpaca, which makes it perfect to use for colourwork or cables in my experience.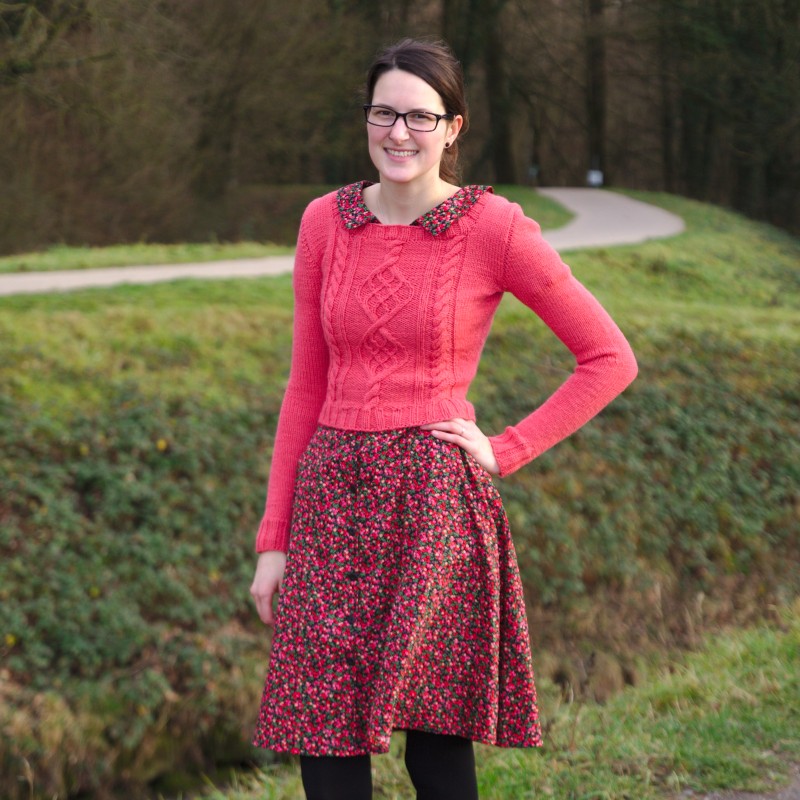 So I choose to go with cables and as it was almost Christmas again  and the year before on Christmas I knitted my first Chuck, I decided tat that must have been a sign and cast on my second Chuck.
This time I wanted the sweater to be cropped. The only reason why I knitted it full length the last time was that I realized too late that it would haven taken some thinking to lengthen the sweater as the pattern is very restrictive and so i went full length. This tie I put some thoughts into how to lengthen it and here's what I did: O lowered the front neckline. I repeated the cable at the beginning and ending once more each. This made my sweater about 4 cm longer, which was exactly what I needed :)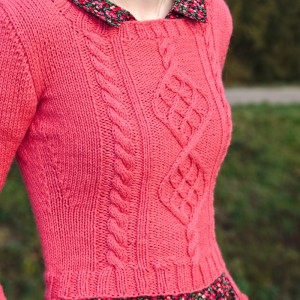 I was really happy with my lengthening skills! So happy that I again knit the interior cable crossings wrong. I only realized that after blocking the sweater….
Well, what's done is done! But next year I will definitely have an eye on that! ;)
The pattern comes from Andi Satterlund again and I really like how the instructions are written. The sweater is knitted in one piece top down. I think the cables are a little more complex and wouldn't really recommend this pattern to beginners. I recommend it to everyone else though. It is a fun and fast knit that has except for the cables no difficulties at all.
I used 4.5 mm needles to obtain gauge and used 400 g of Drops Nepal for size S with full length sleeves.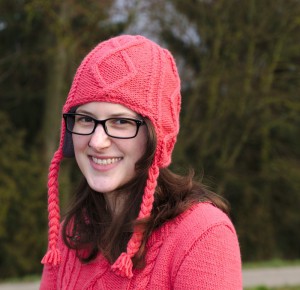 As I had ordered more 2 skeins more yarn than I actually needed I was able to knit myself an ear-flap hat! I love ear flaps. I think they look kind of stupid by themselves. This makes it impossible for everyone to see that I tend to look stupid wearing hats. Everybody thinks it must be that hat that looks silly ;) Marvin gave a hat to me similar to this one years ago and I used it as a template to make this one.
I decided to line the hat with some fleece for when it gets really cold (when it isn't really cold, I don't wear hats, because, you know, I looks stupid wearing them).
I simply drafted the lining myself by laying the woolen hat flat on a piece of paper and tracing the contour. I added width to the top of the hat, so that I could add darts to shape the top. I then just stitched the lining to the hat with my sewing machine after folding the bottom of the lining in. No biggie!
If you want you can check out the sweater on Ravelry here, the hat can be found here, and here are some information on the dress I'm wearing!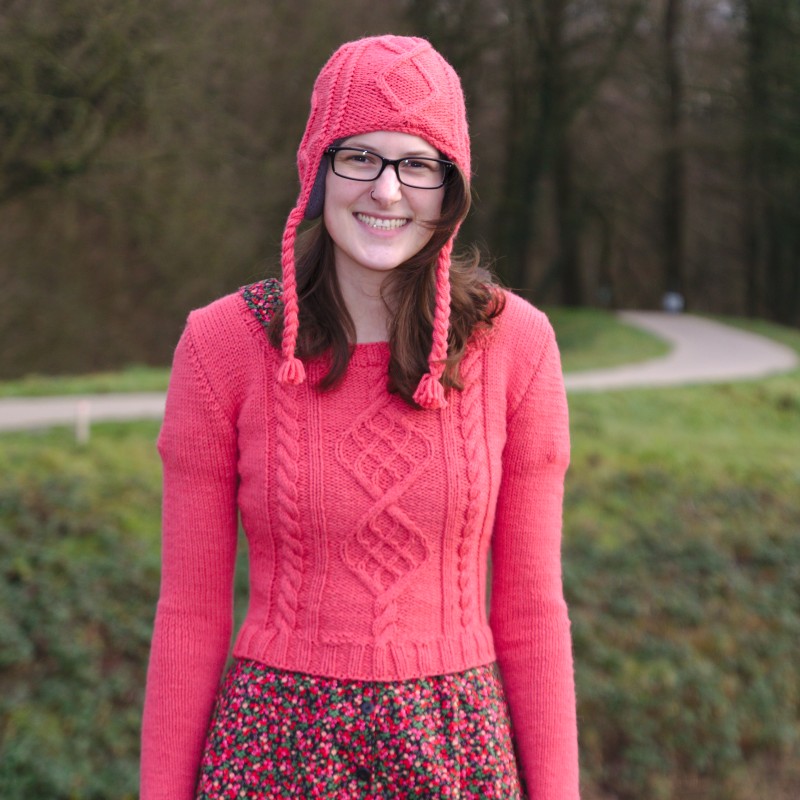 Macht's gut!
Katharina