–Cooperation–
From time to time people/companies ask me if I was interested in reviewing their products on my blog. Most of the time I say no and only if I really like the product and the conditions I say yes. Because I know how hard it is to stay objective and write something negative but honest about something that I feel I got 'for free'.
Annemieke from the dutch company Namesforever wrote me such an email asking me whether I wanted to review one of their necklaces. The email was very kind and personal but at that time I thought I didn't need a Name Necklace, because.. well, they're just not my thing. But my brain kept thinking about the possibilities of a customizable necklace. Nobody forces me to write my name on the necklace and so I found myself thinking about my favorite Harry Potter spell and my favorite songs and I ended up thinking that it would be nice to express my hobby through a necklace.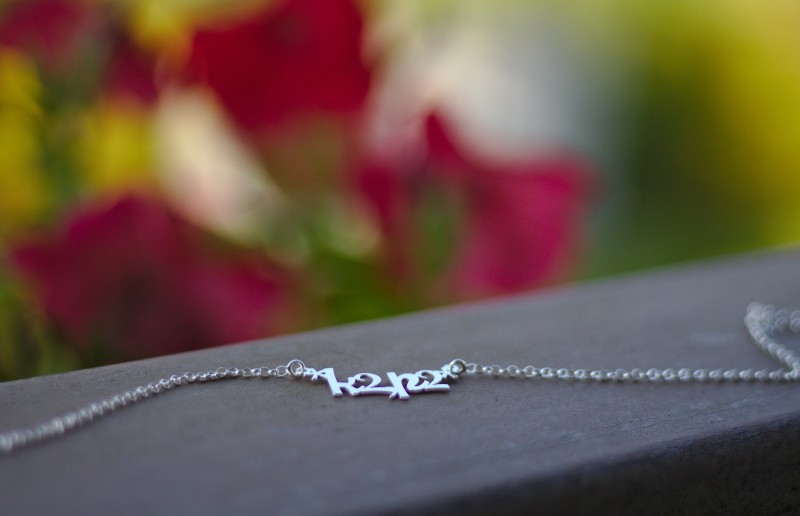 So I wrote back to Annemieke with a lot of questions and she answered them all very patiently. I made sure that I wouldn't have to rush and that I was free to express my honest opinion about their product. When everything was settled I had to decide on a lettering. My final three choices were: 'make, 'knit' and '*p2,k2*'. The latter is an abbreviation used in knitting patterns for knitting a 2×2 ribbing and I thought it was the most geeky one. And possibly the hardest to make into a necklace. And as this is a product review I thought that this lettering would be the best for a test. And so I went with it.
There are different types of name necklaces you can chose from. They main difference is the font. For most of the necklaces there is a product sheet linked in the description showing how the letters will look in this particular font. However, not every necklace has a product sheet and there are no numbers displayed, that made choosing a little harder. It would have been nice to enter a lettering and see some kind of preview of how the necklace might look. In the end I decided to go with the Lisette font. At this point I wasn't sure if special characters like the two * were allowed or not. The only restriction that I could find was that the lengths of the name can only be 12 characters long. So I wrote Annemieke one more time and she said that special characters shouldn't be a problem, but just to be sure I should write in the remarks field what kind of special character I entered because of possible encoding issues. So that's what I did.
Afterwards I chose a necklace. You can chose between different styles and lengths and I went with 'Jaseron' in 42 cm length. The necklace and the lettering are made from 925 silver but you can also order them in gold or gilded.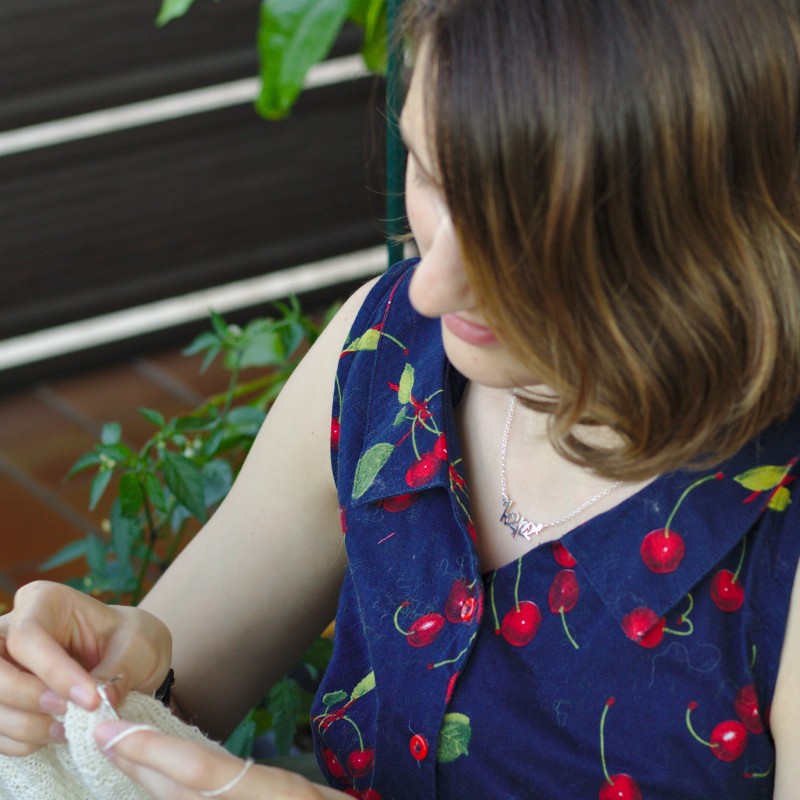 The ordering process was quick an easy. You don't need an account to order, and the data transference is encrypted. The German translation wasn't always correct and sometimes there was no translation at all, but that didn't make ordering more difficult. I just noticed.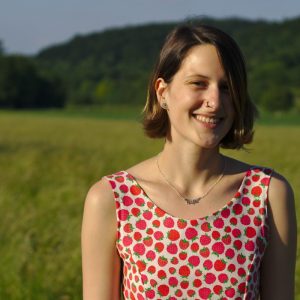 Shortly after I had placed the order I got another mail from Annemieke, telling me that the necklace wouldn't be stable enough because of the comma. But as the comma wasn't that essential to me I told her just to omit it. I was positively surprised when the necklace arrived with the comma :)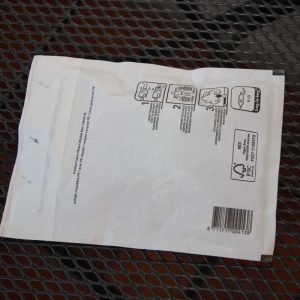 It took 13 days until the necklace reached my postbox, those 13 days include the time it took to discuss leaving away the comma. The necklace was shipped in a cushioned envelope and placed in a present box.
The necklace seems very stable to me, but it is clear that the comma is the weak point of the construction. I really like the length. If it would have been longer most of my garments would have covered it. I also really like the pendant. I don't just like the lettering itself (what a great idea *tapontheback*) but I also like the font and how clean it looks
I wore the necklace for several occasion now and I was truly proud, haha :D I didn't notice the necklace while wearing it, which is a good sign! It didn't get tangled in any of my knit clothes and also I didn't have an allergic reaction to it, which is quite common for me and must mean that the material really is silver :)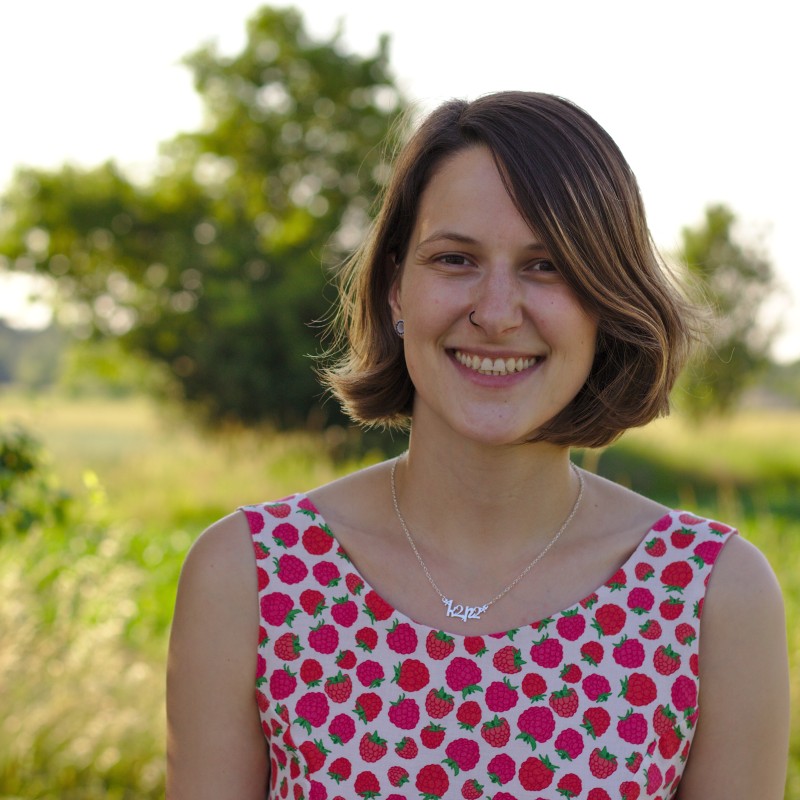 What a nerdy necklace :D I love it! ;) So far nobody has said anything to me about it, I don't think anybody noticed! Or if they did, they just thought I was weird! Or mysterious! ;) Who knows! Well, I'm glad I have this blog to show it off, hehe.
Also I'm really glad the cooperation went so smooth! I had a lot fun and I regret nothing! :)
Just a quick note: none of the links are affiliate links that track you when you click on them. Also, though I got the necklace for free, everything I say is my honest opinion. But you should be aware that I got the necklace in exchange for a review and that is why I marked this post as 'cooperation'.
Macht's gut!
Katharina