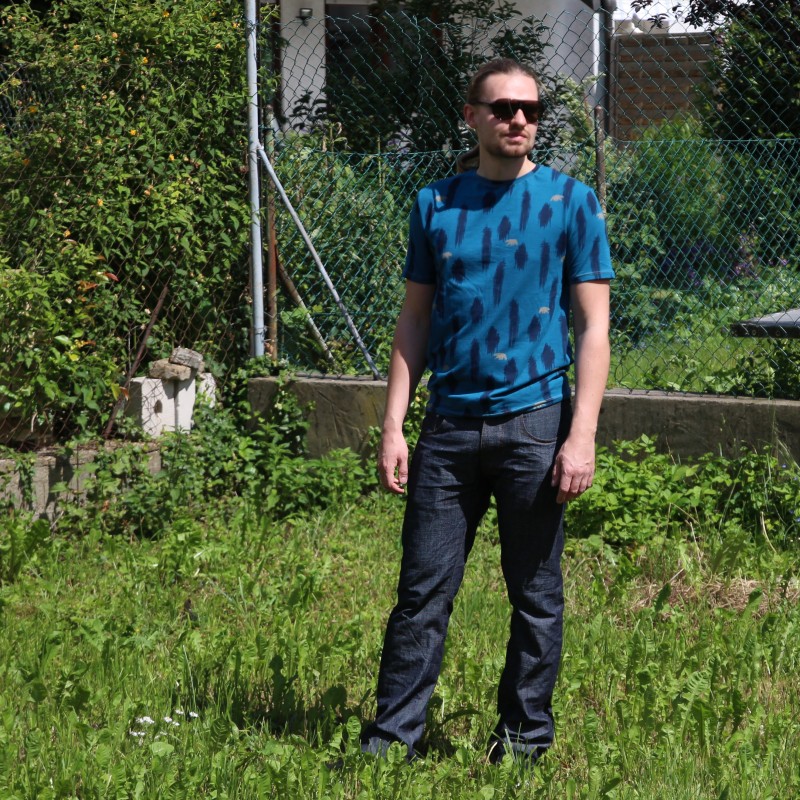 A few weeks ago I sewed a pair of jeans for Marvin using the free LE101 pattern by the French clothing company 1083. The pants were black and thus very hard to photograph, so I had no other choice than to sew another pair ;) Luckily Marvin actually needs more jeans right now and even more luckily I am always excited to make some jeans.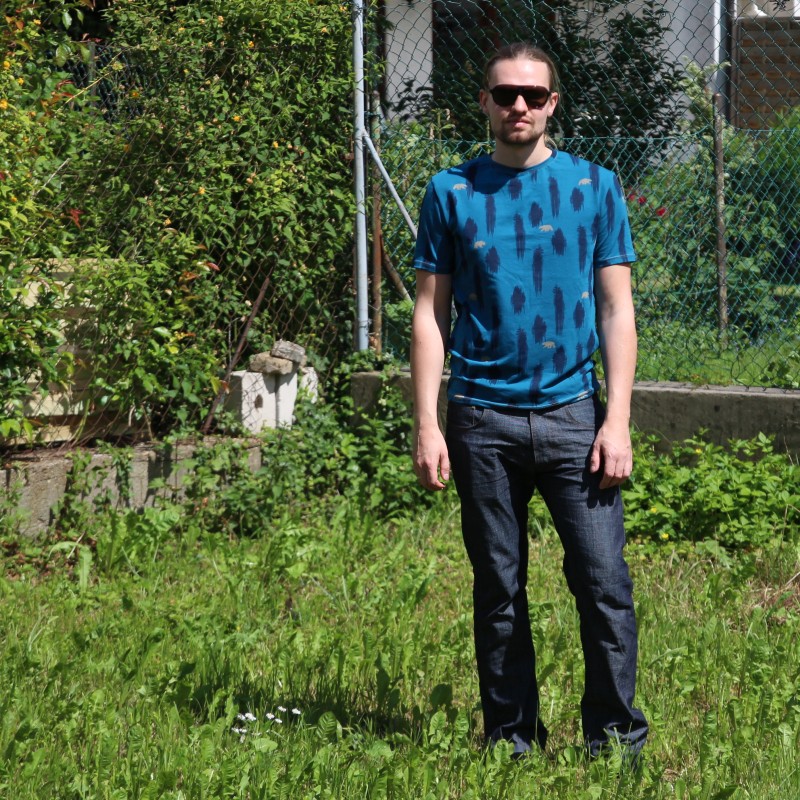 I bought the fabric in a German online shop, it is 100 % cotton denim in an indigo blue and it is beautiful. The texture is great it isn't that thick but still stiff and the color is exactly the color I want my jeans to be in :)
Luckily Marvin liked it too. I ordered 1.7 m of it and I think 1.6m might have been enough, but one never knows! The fabric doesn't have any build in stretch (I mean Elasthane) and as I had already tested the pattern and the fit was great Marvin didn't even need to try the halfway finished pair of pants on during the process. Just to be sure I again made the legs too long. Same old! Maybe someday I will overcome my trauma.
I used leftover fabric from a shirt I made Marvin ages ago for the pocket lining. I complained how I can only use boring fabric for the pockets and Marvin was surprised and said that he wouldn't mind colorful pocket linings at all and so now I have new motivation to make another pair of jeans for him ;)
The sewing process was quick and easy, I have made several jeans before, so there were no surprises there. For the front fly I looked up the instructions in the Ginger Jeans Tutorial. I sew all my jeans according to this Sew Along, but apart from the front fly I know every step by heart right now. Maybe even the front fly bit. But, well, one never knows! Just to be sure!
If you are interested in the pattern I recommend you read through my earlier post on it, I described it in detail there, plus I wrote about the changes I made. In summary I am very happy with the pattern, sewed it in width 33 and length 32 and it fitted Marvin without any major alterations. Well, without any alterations to be exact. All the alterations I made were style alterations not fit alterations.
I finished all seams with my serger. Maybe some day I will overcome my aversion against flat felled seams. Until then I will be happy with serged inside seams ;)
I chose the rivets and buttons without consulting Marvin, I think he likes copper hardware better, but I didn't have any here and as I didn't ask he didn't complain ;)
Marvin didn't try on his pants before they were finished. And he liked that a lot. The jeans fitted him very well and he left them on and didn't take them off for quite some time. He really likes them :) And I do too!
Almost a little boring, now I have to look for another item of clothing that I can conquer, ha!
The tee is also new. I used Pattydoo's Max Tee pattern (German) in size M and knit fabric from Snaply.
I topstitched with a light brown thread that matches the color of the bears.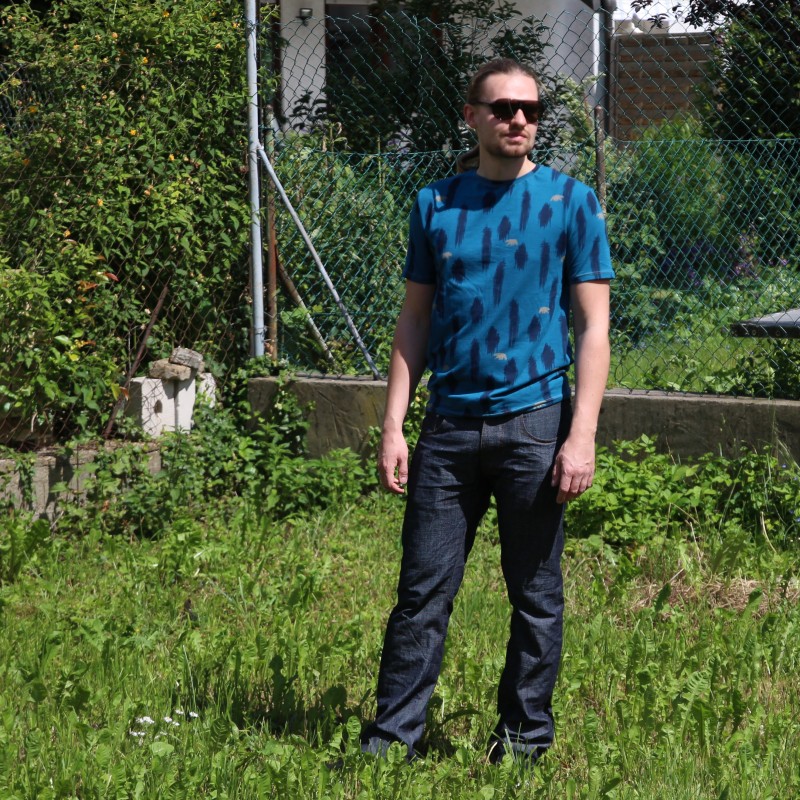 Macht's gut!
Katharina