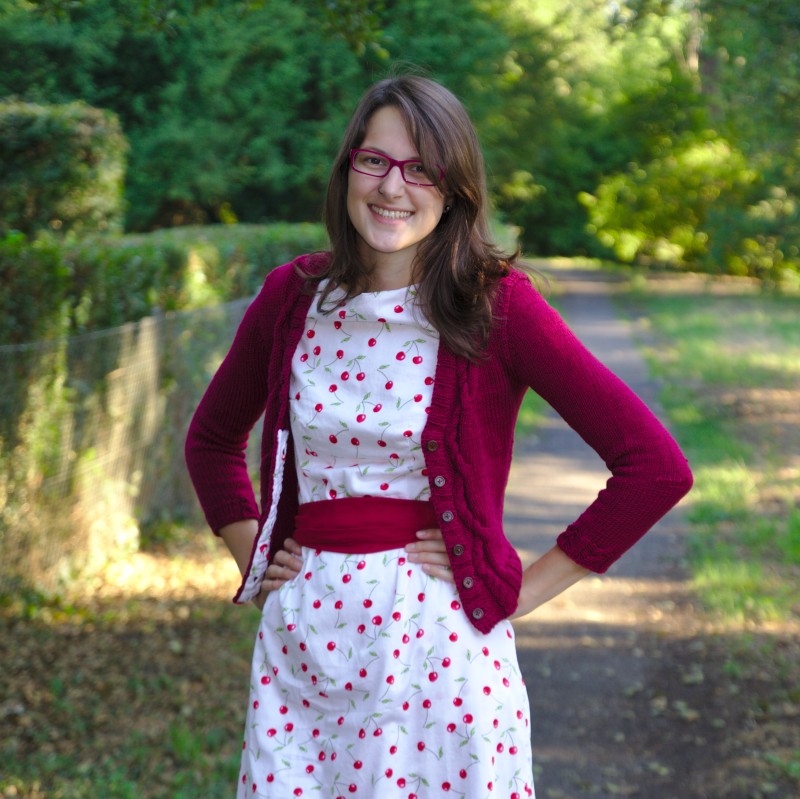 My second Marion! Right now I am reusing all of my patterns. Okay, that is not entirely true, I am still buying new ones, but not as many as usual! And my first Marion was made from left overs from another jacket and from the beginning I had planned to make another version of this cardigan, that has only one color. There was a big sale over at Drops and I bought lots of their Big Merino yarn. It is inexpensive and the quality is great. Plus it is worsted weight, and that is what I knit most! The reason for that is, that Andi's pattern are written for worsted weight yarns and I love her patterns ;)And sure, this pattern is Andi's design too :)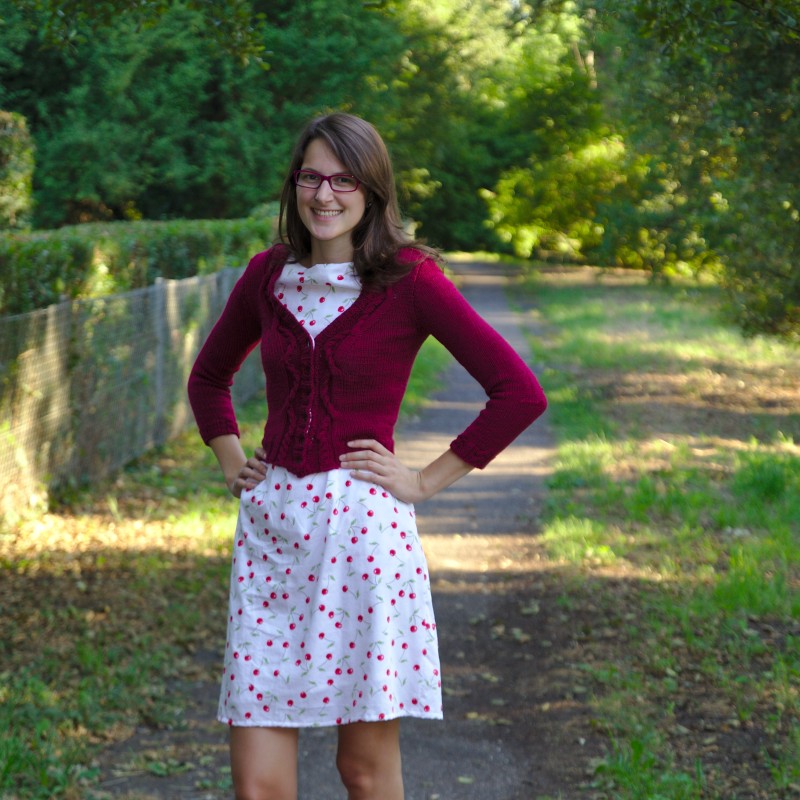 I think the yarn is not everywhere as inexpensive as it is here. It costs about half as much as other yarns that posses the same quality. The color range is a bit limited though.
I needed about 8 and a half skein for this cardigan, which is about 700 yards. The color is called  12 Maroon and to obtain the gauge I knitted with 5.0 mm/ US 8 needles. I knitted size S and it fits me well.
The cardigan is knitted top down without any seams. I liked the instructions they were very clear. I knitted the cardigan during our holidays we spent in Italy. I started knitting on the way in the car (while Marvin was driving) and that went very smooth, because there is a lot of stockinette to be knitted!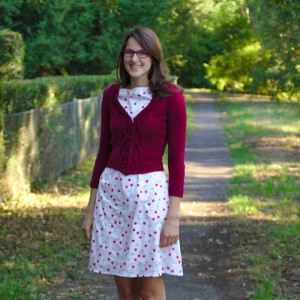 I found the cables easy to knit and after the first repeat I already memorized them! That surprised me because I remember having some troubles memorizing them the first time I knitted this pattern! Taht means that my knitting must have gotten better since then (or my brain just enlarged, muhahaha)
I stabilized that button bands as shown in my tutorial! And as you can see the cardigan is the perfect match for my cherry Peony dress! And you can see that the darker cummerbund matches better when I wear it with the cardigan!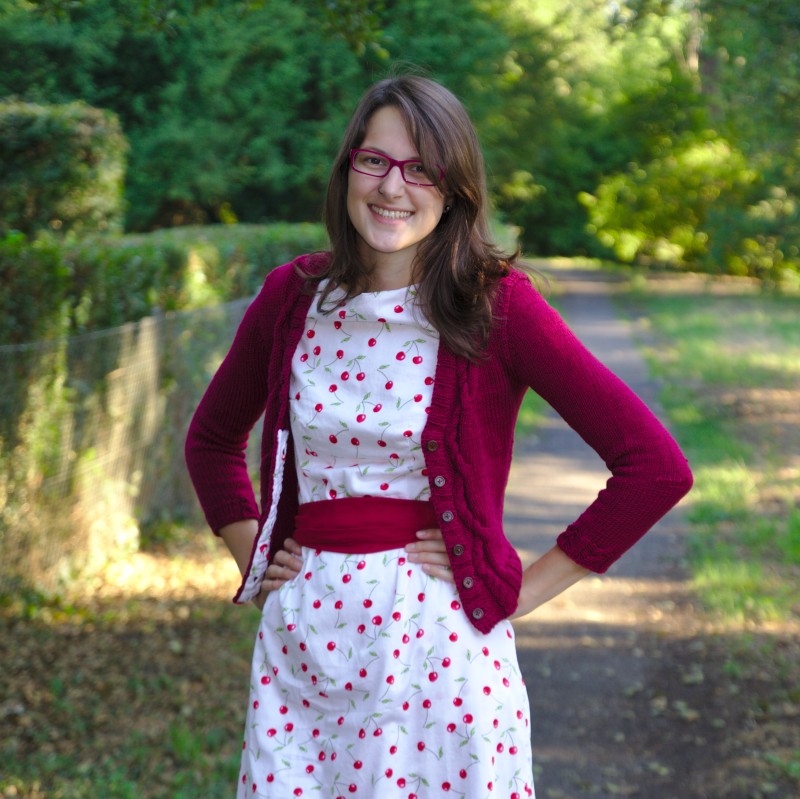 If you like you can have a look at the project at Ravelry. However I cannot explain to you what happened to the upper front of the dress when those pictures where taken :D
Macht's gut!
Katharina