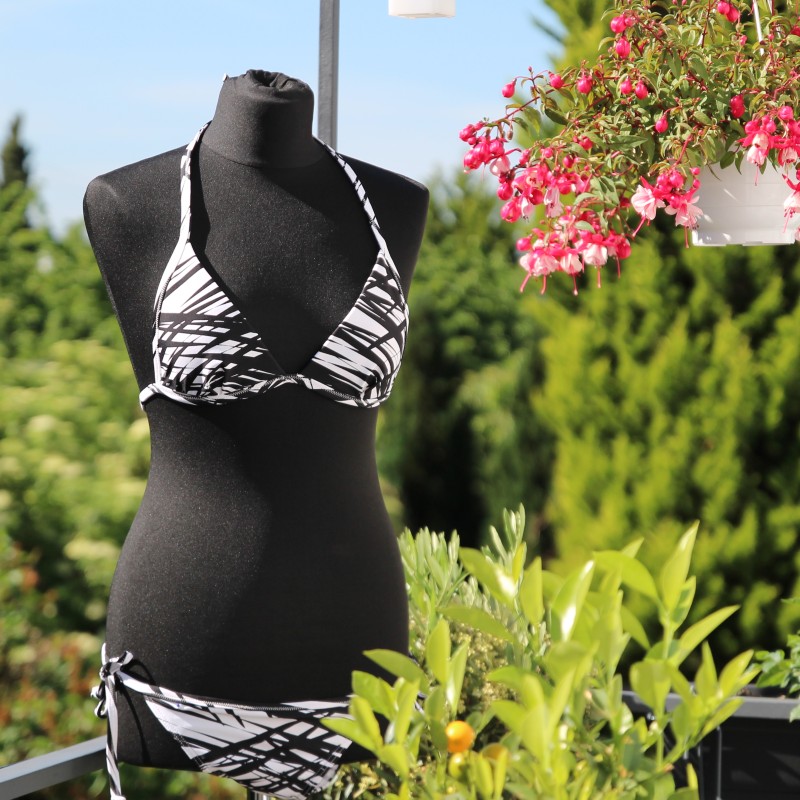 I'm kinda annoyed by sewing bras. I tried it two times and it didn't really work out. The fit was awful. The pattern I used was awful, too. So maybe I need to spend some money on a good pattern and give it another try. But right now I just don't feel like it. Instead the idea of sewing some bikinis spread in my head the moment the weather started to become better. So I started looking for patterns and fabrics. I ended up buying most of the things at sewy, they sell everything that has to do with bra and bikini making. Also the German Badenixen Sew Along was a great source of inspiration for me. I bought the pattern Liu from sewy. It is the only pattern there that uses foam Cups and has a triangular form. I decided to make the briefs myself from the pattern Geneva, because I made undies from it and they fit fine. Also there are no bikini briefs patterns at sewy only panty patterns, otherwise I might have ended up buying a bikini briefs pattern too.
I ordered way too much fabric!  0.8 m main fabric, 0.4 m contrasting fabric und 1 m lining that is especially made for bikinis. I had swimsuit fabric from ebay at home and made a second bikini from it, therefore I used all the lining, but I have a lot of main fabric and contrasting fabric left. I even made two pairs of briefs for each bikini (so 4 briefs in total).
As I already mentioned there are foam cups  in the bikini tops. And you kind of just sew fabric on those cups, viola! ;) The pattern doesn't say anything about lining but it wasn't hard to add it.
The instructions for the top are unclear at several points. And they are available only in German, so I wouldn't buy them if I didn't speak German, because the pictures don't help that much. They are sometimes even more confusing.
There are only two pattern pieces and they fit on one page. The bands are not part of the pattern, there are just measurements given in the instructions. Did you know that most German patterns don't have seam allowances included? This one doesn't have them included either, I hate that! But there are people who like it better that way.. strange people I guess!
The first briefs I made were Geneva. I sewed them according to the instructions but used this special swimwear elastic.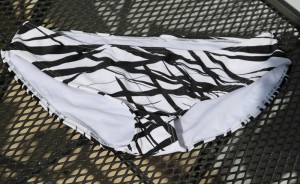 I didn't like them. And they were too tight! I also wanted briefs that match the tops better! So I took an old pair of briesf, copied the pattern and started sewing. They have bands now too and I applied them just like I did with the tops.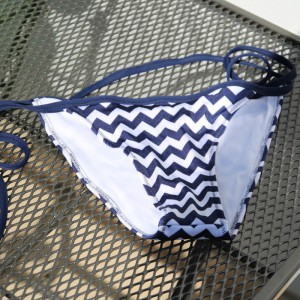 That meant that I needed a lot more elastic band and I had to reorder..
When it arrived I had forgotten how I applied the bands right and did it wrong. Yay, there was a lot of opening seams involved but I finally made it ;)
I really like my new bikinis now. The black and white one is the one made from fabric from ebay. I thought I would like the blue one better but now I think the black/white looks more interesting. It was fun sewing the bikinis! Even if the pattern was a little lousy, but I knew that from the beginning and it really wasn't that hard! I paid much more than when I buy bikinis in a store but you cannot buy fun with money, right? :D I think sewing bikinis is a nice thing to do even for beginners (if they have a good machine at least!)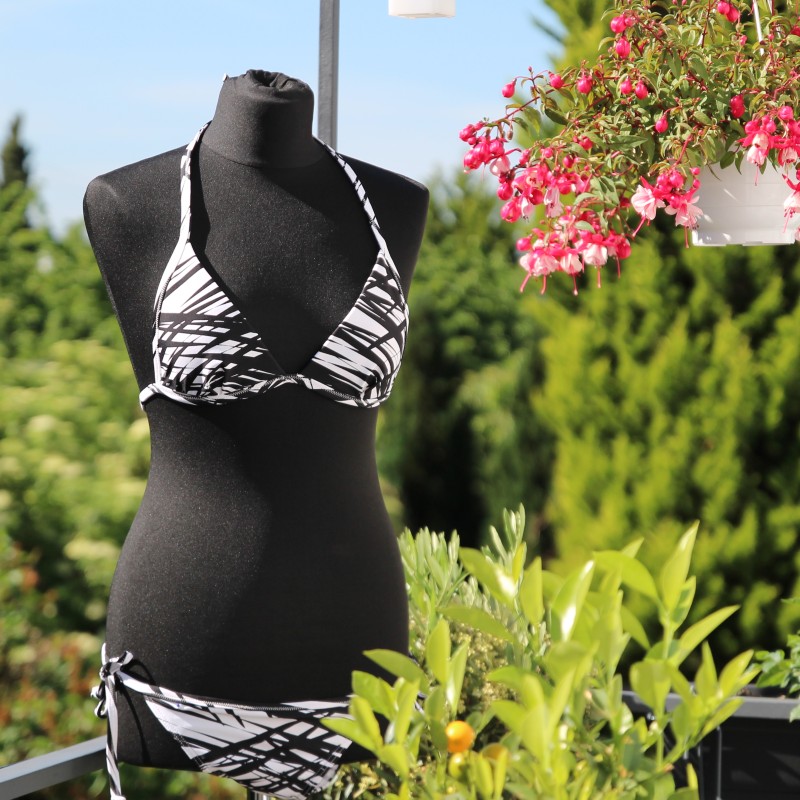 I wore both bikins A LOT during my vacation in Italy and I'm proud to announce that nothing happened to them, nothing burst or fell apart :D Plus they still look fine! :)
Now you are maybe sad because there were no photos in the post of me actually wearing the bikini. Well, I got something for you: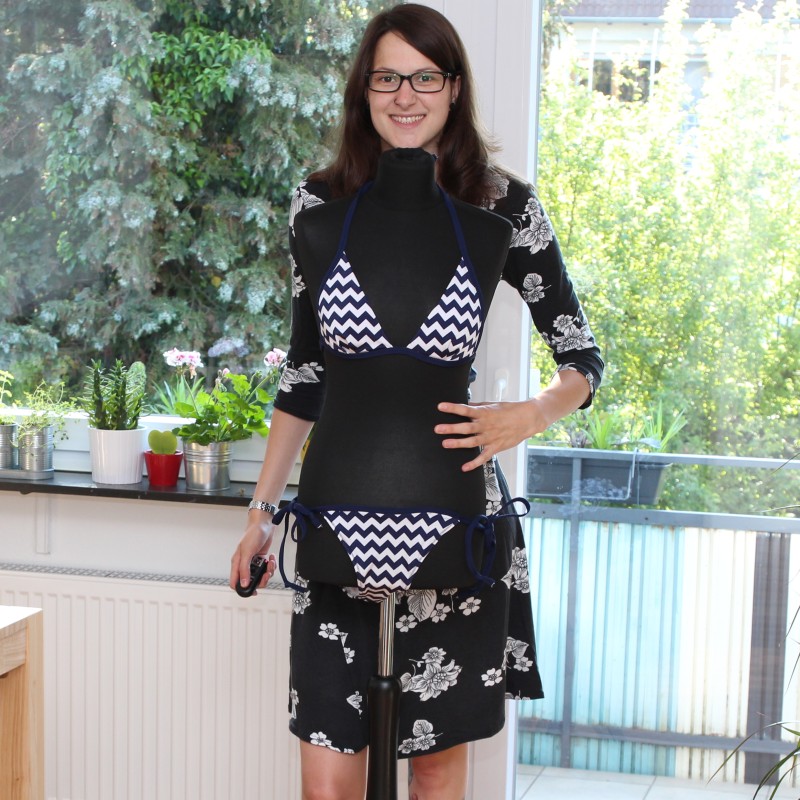 Hahaha!
Have a nice day und tschüss!
-Katharina