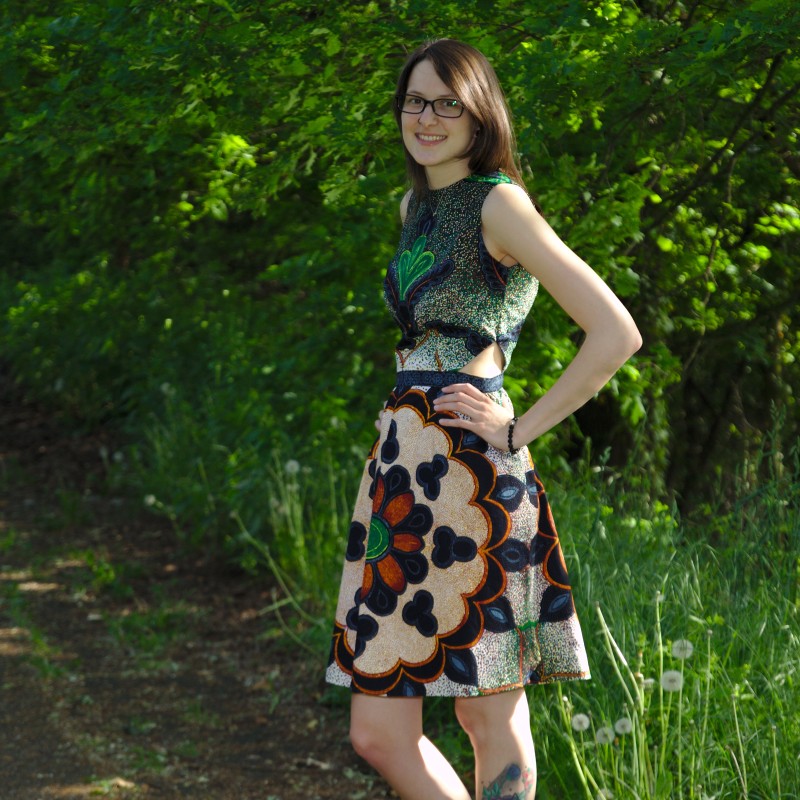 Did you see? Dixie from DixieDIY released a new pattern, the Bonnell dress. I read her blog for quite some time now and was amazed the first time I saw her in that dress! It has cut-outs on the sides! Isn't that cool? I'm a fan of cut-outs, where ever they are. Not wearable in the office though, but perfect for a hot summer's day! And since I saw that first version I knew I had the perfect fabric for that in my stash!When Dixie was on the lookout for pattern testers I wrote her an e-mail. I was lucky, I must have been the first one that wrote her with a size 4, lucky me, I got the pattern just a few days later.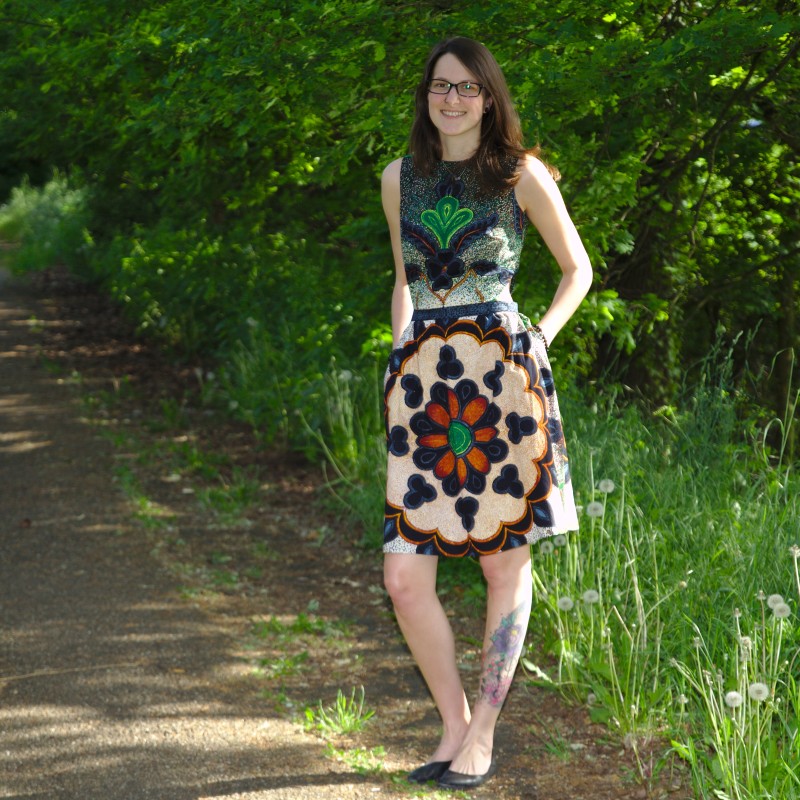 Dixie is a really kind person! All her emails were really nice and there was no stress and no hurry! Criticism was always welcome! I am glad though that I almost had none. It made me really happy that the dress fits perfect and I really can't say anything negative. I even made a muslin but the only thing I had to change was the length, as usual and there were lengthening/shortening lines in the pattern, thank you!
I was surprised that everything fitted to well. After all there are some parts of this dress that make it hard to fit the pattern to every body. Like the jewel neckline. Or the width of the waist. If it is too wide the cut outs look stupid, but no, everything was fine from the beginning!
The instructions are also great. One part was a little too squishy for my taste and Dixie changed that part! :) Great! Now I think the dress is also suitable for beginners, it is really not that hard to sew. I decided to go for size 4 according to my bust measurement btw and as I#ve said now quite a few times, that was a good choice, the dress fits ;) I also like how the inside of the dress turns out. You don't have to use bias tape or something (oh I just hate bias tape), the bodice is doubled and that gives a nice clean look from the inside.
The fabric is a waxprint I ordered it together with some other bloggers at empire textiles a while ago. I was surprised how huge the flowers were and didn't find a suitable pattern up until now for it.
This pattern is great for fabrics with huge prints, as there is no detail disturbing it, only some bust darts and that's it. But it is also and exciting pattern because of those cut-outs, ahh I just love cut-outs ;)
When I cut the dress I almost used the whole 5 yards I had because I wanted to match all those flowers . But I'm kind of glad the fabric is gone, I don't know what I would have done with it.. I didn't interface the waistband, in the instructions it says that that isn't necessary, and it really wasn't, the seam allowance withing that waistband keeps it stiff enough. With another lighter fabric it might be better to interface it.
I'm already planning the next version, it is really fun sewing this pattern. It is always fun to sew things if they work out so great! I really think the pattern is worth it's money.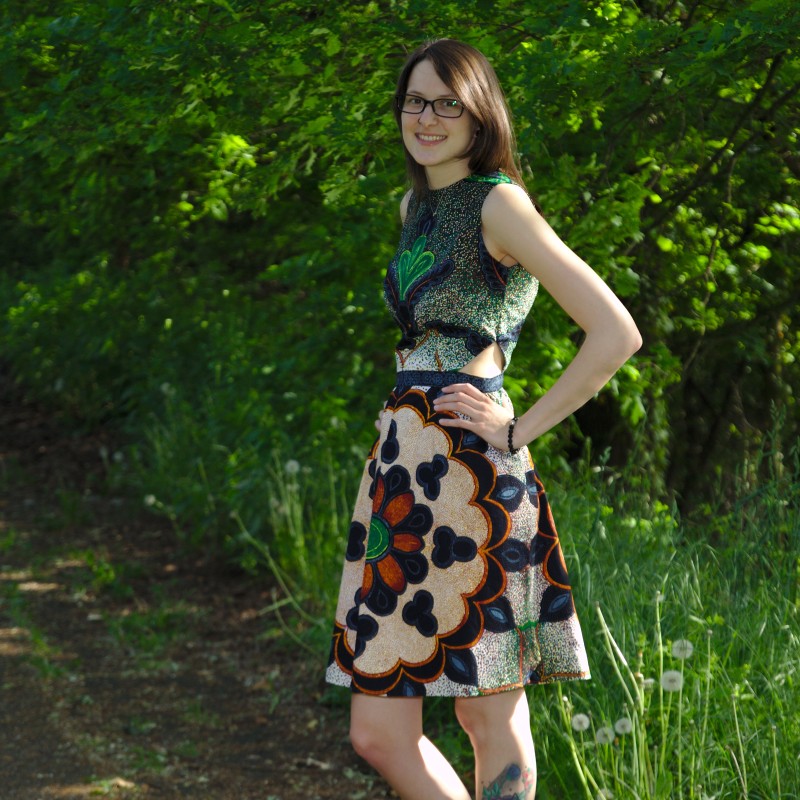 See you at: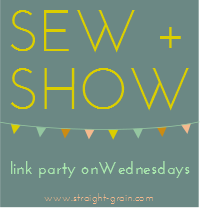 You can buy the bonnell dress pattern here.
Katharina