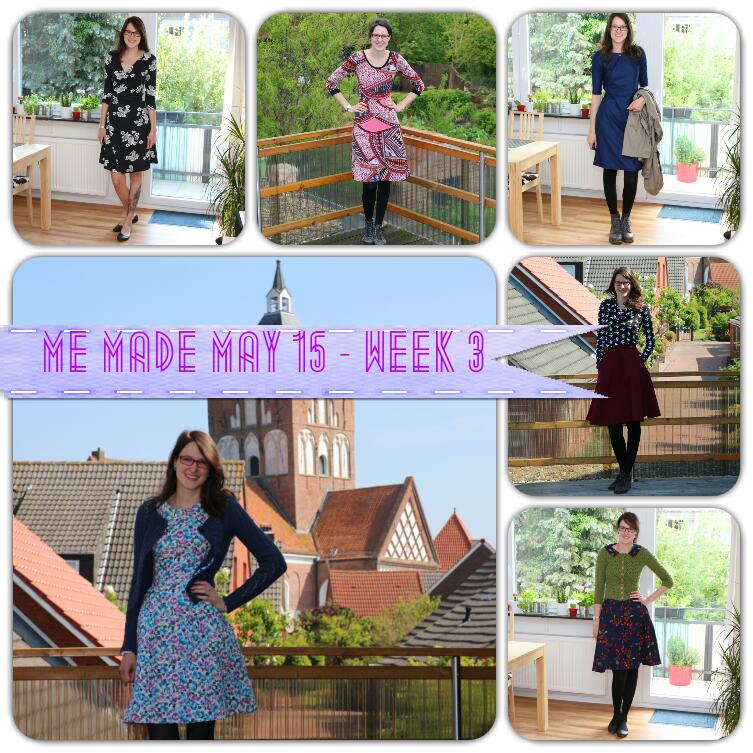 I am a little late with my round-up of the third week of me made may 15. The reason for that is that I just returned from a trip to the north sea, where Marvin's sister got married in a lighthouse. This trip made the picture taking and outfit choosing a little harder, but at least Marvin almost didn't complain he had to take pictures of me :) Much worse was that I didn't have access to the Internet! How sucky is that? I am kind of internet addicted and I just hate it to be cut off! But there was no WiFi and the cellular network was just crappy! So I didn't really have a chance to see what all the others were wearing, I will catch up on what was going on right now. I the mean time you can check out what I was wearing in the third week of May:
Monday, 18.05.15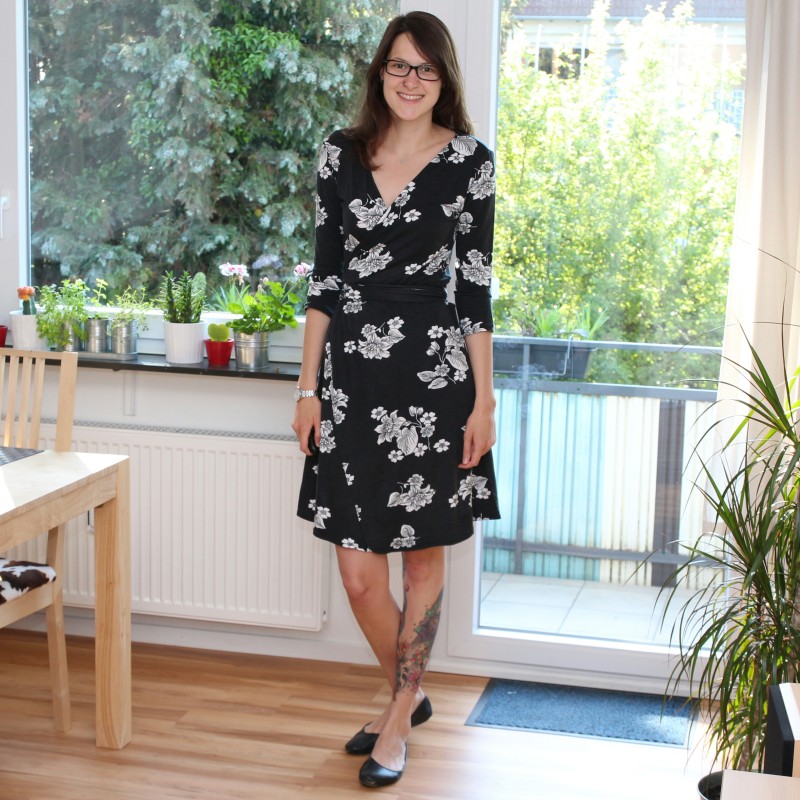 O wore my Ultimate Wrap dress. I had to press it first because it had lots of wrinkles. I think I just have to many things in my closet so that everything wrinkles. I need to get rid of more things!
Tuesday, 19.05.15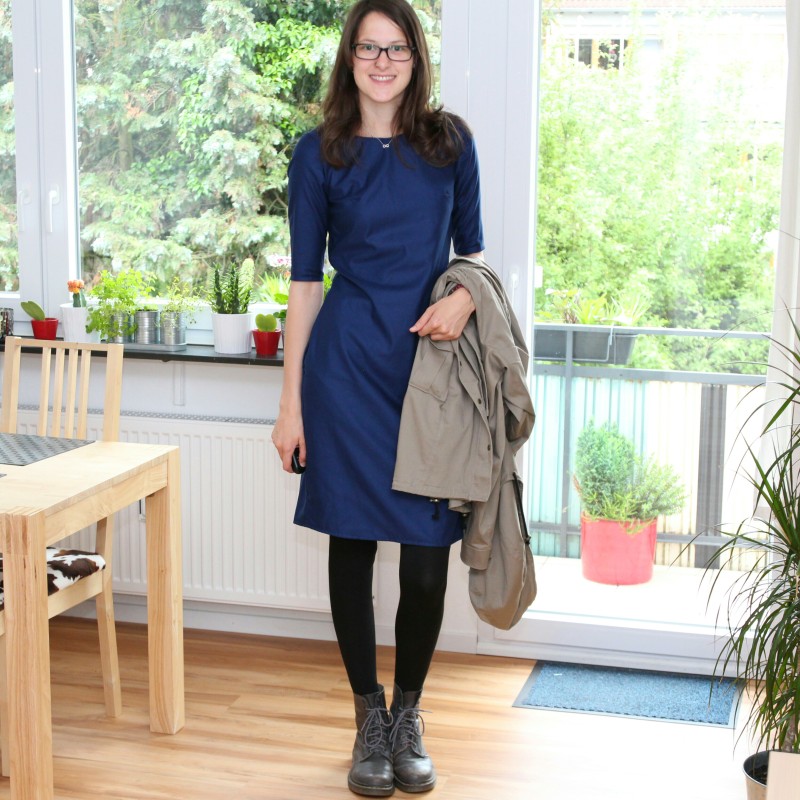 I had troubles with the camera. It took me ages to take that shot and then my head wasn't fully on the shot. I didn't want to spent any more time with this stupid device, thought "fuck it!" and here it is: the picture with the half head! I wore my Laurel Dress together with my handmadekultur parka because it was chilly outside!
Wednesday, 20.05.15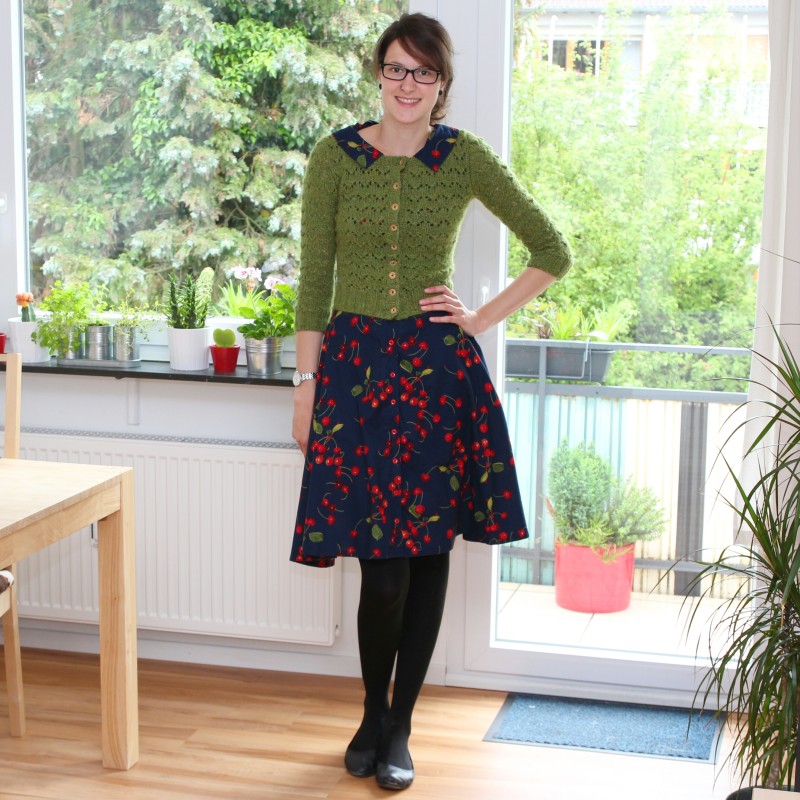 It was raining, but I didn't care because I wore my favourite outfit! It's a cherry Hawthorn with a green Hetty Cardigan I haven't blogged about yet!
Thursday, 21.05.15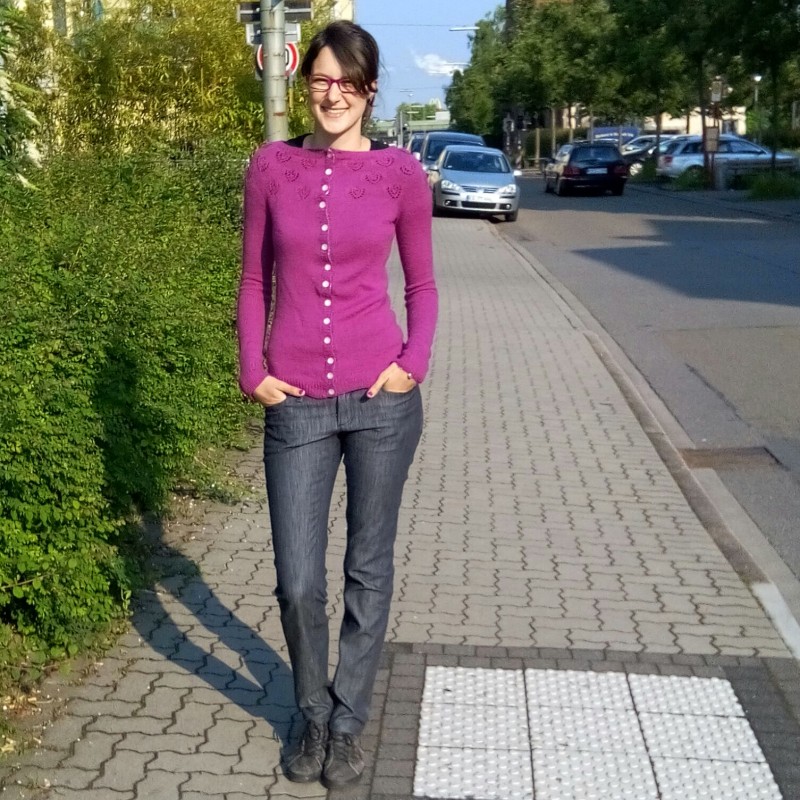 We started our journey to Mordor Pilsum. We travelled from the south of Germany to the absolute north via train! Deutsche Bahn was on strike what complicated everything a little! But by the end of the day we arrived! I wore my Ginger Jeans again, they are the best pitting pair of self-made jeans and my Peacock Eyes Cardigan with a Renfrew Top underneath.
Friday, 22.05.15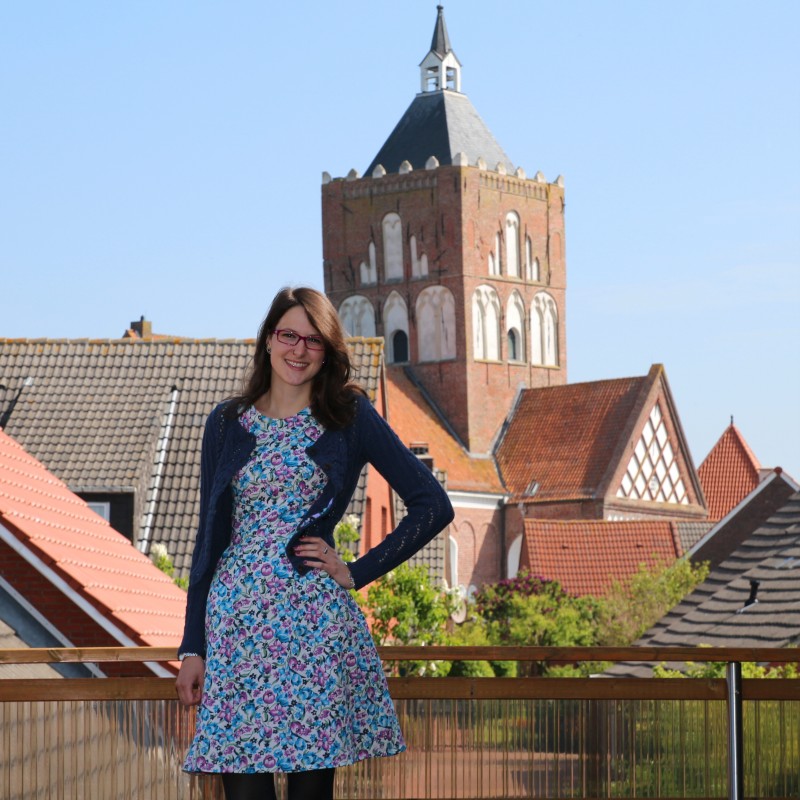 At the day of the wedding I wore a new Belladone Dress. I will blog about it on Wednesday. And I was really glad to have brought my Agatha Cardigan. I underestimated the different climates in south and north Germany. I only live i the south for 9 month or so and up until Friday I thought that we had a really warm May. But that wasn't it. It was warmer because I live in the south now. And I had to wear tights at the wedding! Bah! Also my hair didn't stay as nice as it is in the picture, it was very windy! The theme at this Friday was "animals". I didn't totally fail it as I have racoons on the inside of my button bands ;)
Saturday, 23.05.15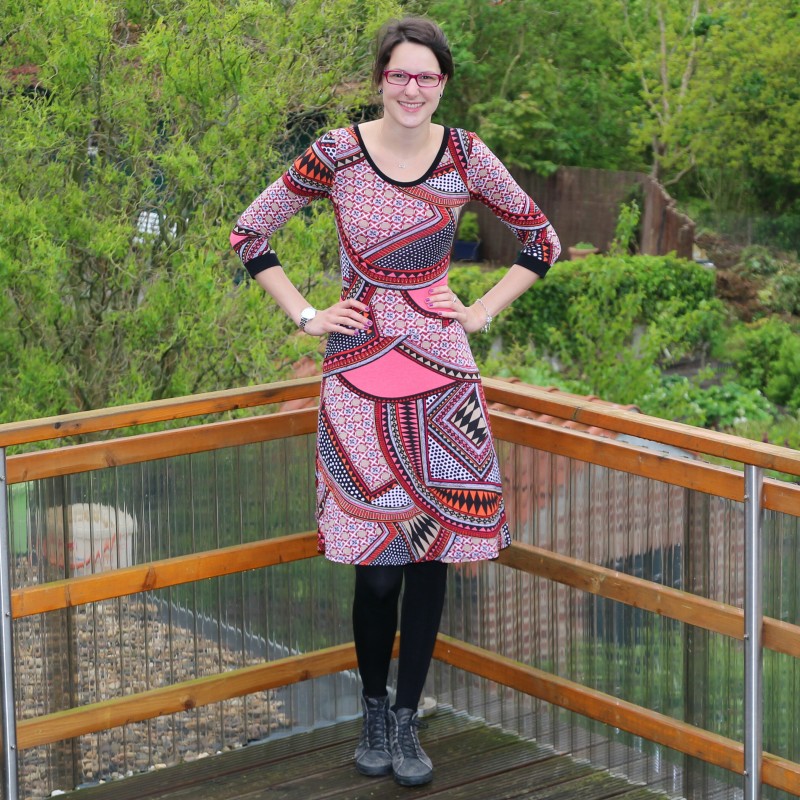 We stayed longer a the north sea and on Saturday we visited a tourist side nearby by bike and I wore one of my Lady Skater Dreses, it doesn't need much place in the luggage :)
Sunday, 24.05.15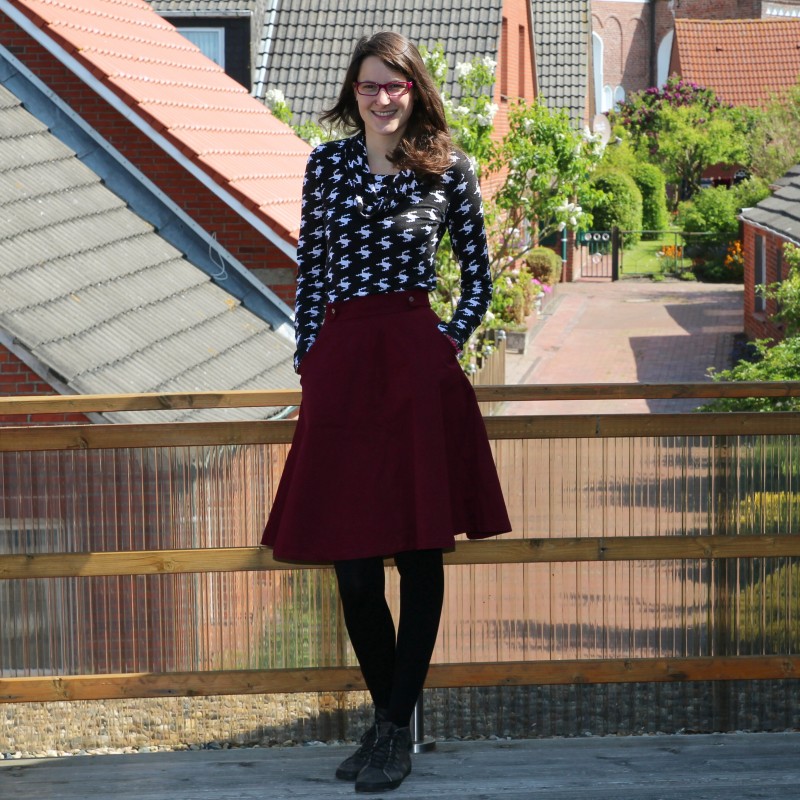 Another day at the north sea. The weather was better and I sun burned my nose! Looks really ridiculous ;) I wore another Hollyburn and Renfrew combination as in the previous two weeks. I must disappoint you, this is my last combination of the two patterns! We went to visit another tourist site by bike and ate a lot of ice cream!
I will show you next week what I wore today on my way back. I didn't have enough space to pack another totally different outfit but I hope you forget what I wore last week until the next round-up ;)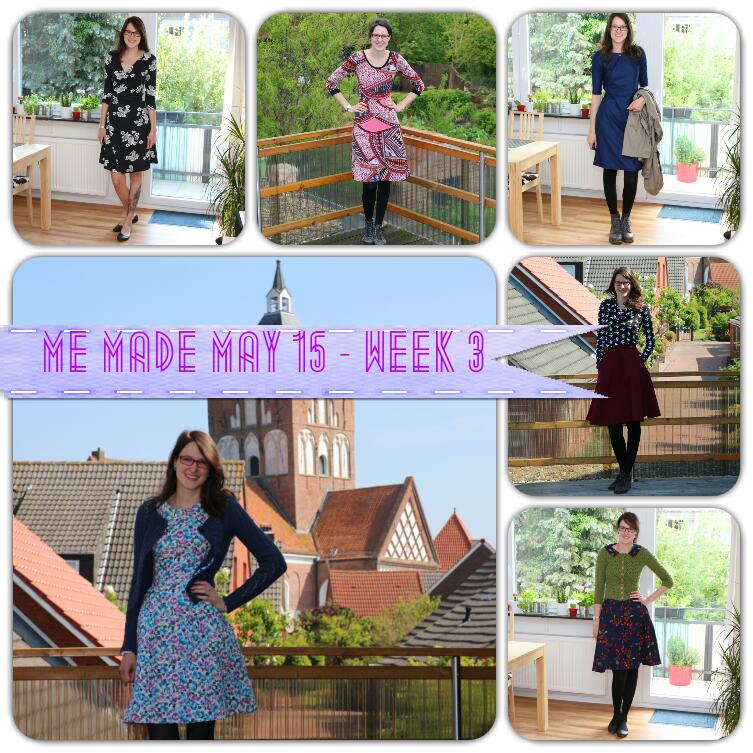 Next week might even be a bit harder for me as I am starting my vacation in Italy (poor me ;)) I am really looking forward to wearing all my real summer dresses! :) I hope I have wifi on the camp site. Other wise you will see my round-up sometime in June.
Before I take of I will blog again on Wednesday :) If you want you can take a look at my round-ups of week 1 and 2 or check out the Flickr-group :)
Macht's gut!
Katharina