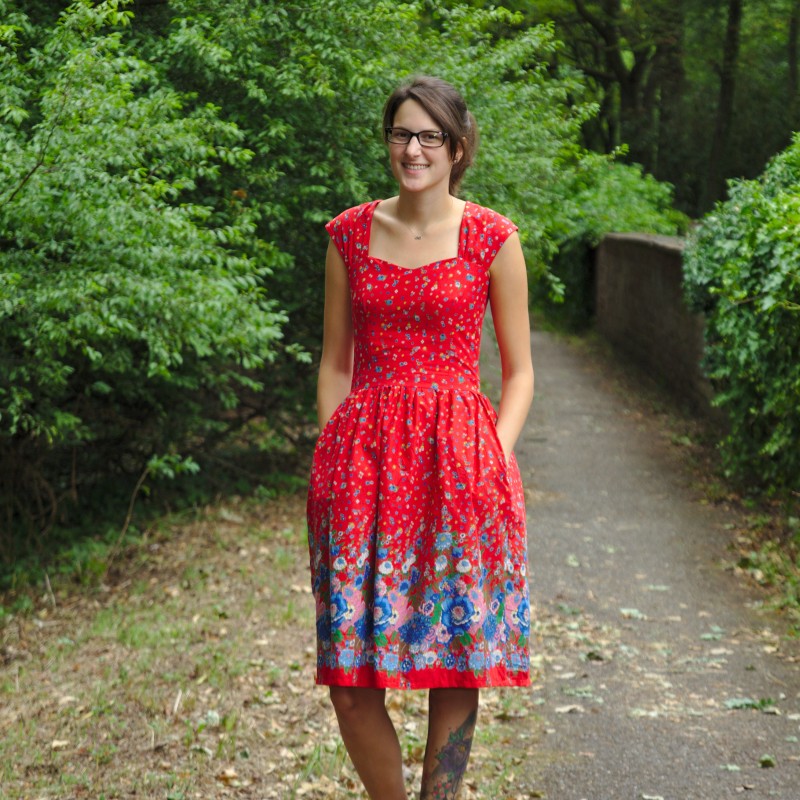 A short while ago Tasia from Sewaholic published new product photos of older patterns. I liked those of the  Cambie Dress so much, that I decided to sew me another one. I don't wear the two Cambie dresses I sewed before that often (here the red one, here the black one). Somehow I feel overdressed in them. But those new product pictures made the pattern look so casual that I decided to give the pattern another try.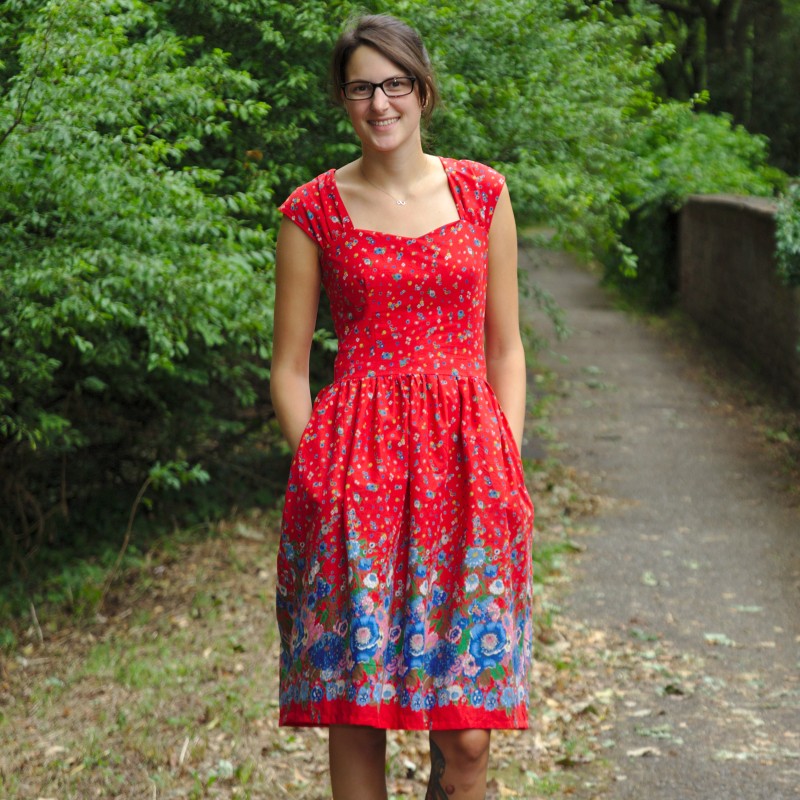 I bought that fabric at a blogger's meet-up in Stuttgart. I didn't like the store where I boght it at first, but at some point I found the rolled up and hidden fabrics  and I started to like it (here's proof! :D Look how blurry I am in that first pictures. That's because I moved so fast to touch all those fabrics ;)) The fabric was love at second sight because at first it looked like an ordinary flowery fabric, but than boooum all its magic unravelled when I saw that the flowers became bigger at the selvages. It  is 100 % cotton but very light and a little transparent.
That meant that I had to cut all the pieces perpendicular to the grain. And that I had quite a challenge cutting all the pieces from only 2 m of fabrics. Especially since I wanted the gathered skirt. I really wonder why the back pieces of the dress are wider than the front piece on the fold.. That menas that there is a lot more fabric over your but than at the front. and because I wanted to save fabric I just cat front piece and back pieces equally wide.
I completely lines the dress with some very stiff fabric I got on sale. I don't think it is meant to be used as lining, but whatever, it really gives the skirt a nice stable shape I think!
Another plus is that you cannot see through the dress because of the transparent fabric;)
I lengthened the dress, as I usually do. For the first two dresses a used my standard lengthening length of 4cm for the bodice. It seemed a little too long for m, so this time I only lengthened by only 2 cm and I think that's better. I sewed size 6, as before, it is my size according to the size chart and it fits me well.
I had no trouble sewing this dress. It is easy to sew and the instructions are well written. Okay, one thing: I always have problems with matching seams at the back when there is a waist band involved, ugh. It didn't work out great this time, but as the fabric is kind of noisy I am fine with it as it is.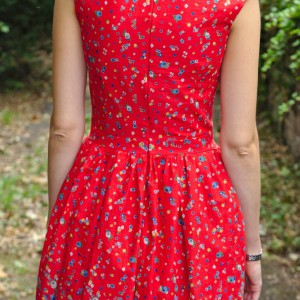 All in all I like this version better than the ones I did before. Nevertheless I don't feel the same love for this pattern as I feel for the Flora or Hawthorn dress. I am not sure what exactly it is. Maybe this dress is just a tiny bit too cute for my taste with its heart shaped neckline and all those gathers.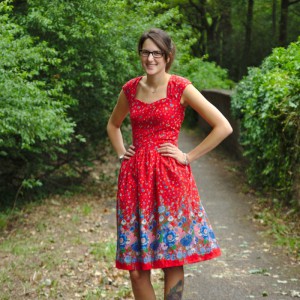 I really like the dress anyway and I still think this fabric is gorgeous and makes up for everything!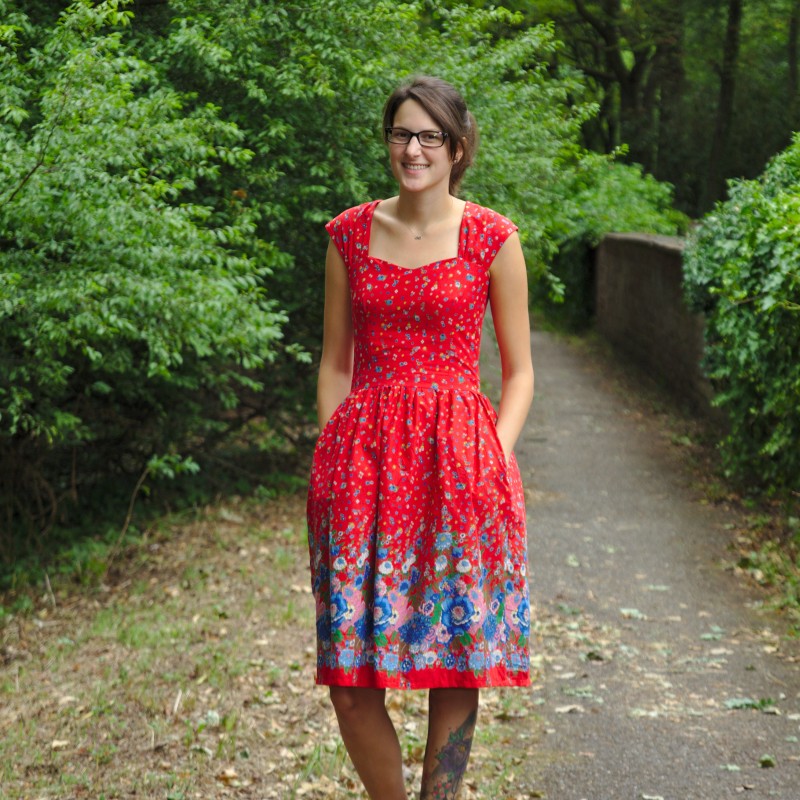 So, what do you think? Too cute? Not my shape? And what shapes do you prefer?
Katharina