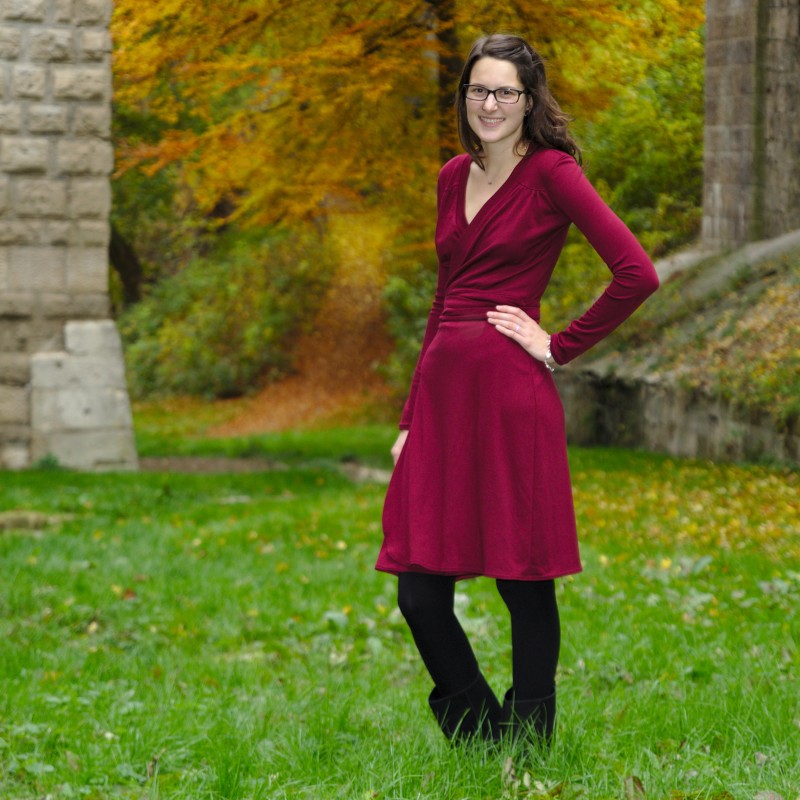 I planned on blogging about my newly made jeans today, but unfortunately it is this time of year were it is really hard to make good pictures as it is always dark or rainy or both when I have time to take them. So instead I'm showing you photos that Marvin made about two weeks ago from my second attempt on the Gillian wrap dress. My first one was a summer version and since I made it I knew that a needed another more wintery version of it and so here it is!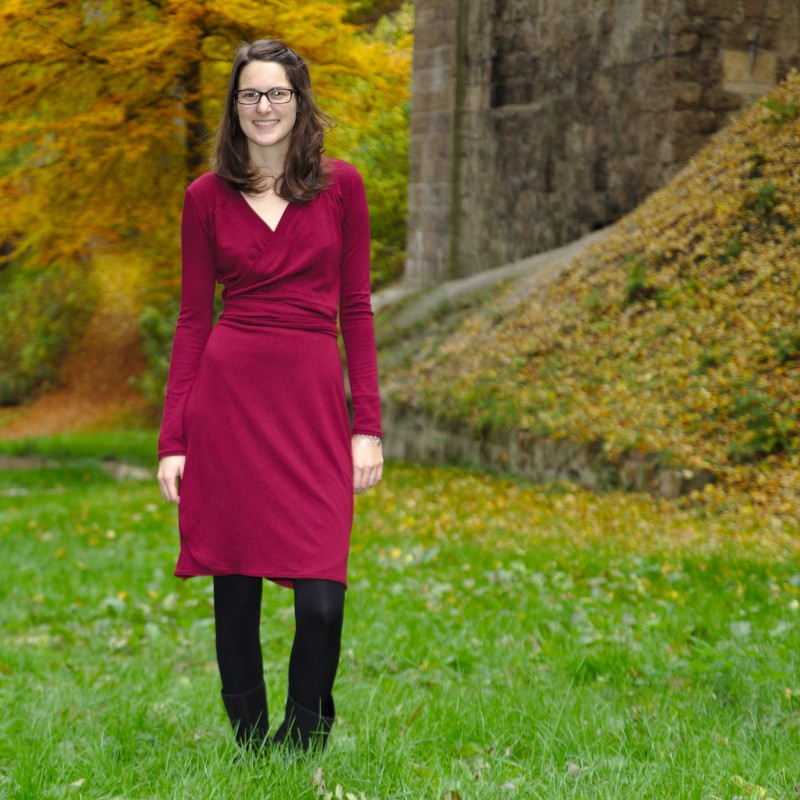 I didn't change much. Obviously I made long sleeves and thus needed 2,50m of fabric which I think is  a lot for a dress that doesn't have a flared skirt. But all those layers of fabric make the dress perfect for cooler weather I think! I also doubled the length of the bands as I found them too short to knot them in the back and I like to knot my wrap dresses in the back.
I topstitchted almost all of the seems because I didn't have matching overlocker thread and tried to prevent the thread to show on the right side. This worked out fine.
I bought the fabric at Buttinette, it is an interlock knit. The color was said to be "berry" and it looked a whole lot different on my monitor than it does in real live. I thought it would be much more purple. I bought it a while ago but just didn't know what to do with it as I had already made a lot of garments in this exact color at that time (like this dress or this skirt). But when I discovered the Gillian Wrap dress pattern the fabric had found it's purpose.
Working with this fabric was a delight as it has a great medium weight and isn't too elastic. It made working the hole in the waist band much easier than with my first version and I think it turned out very neat!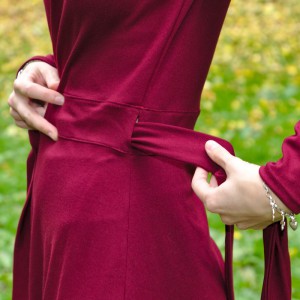 I sewed in size 34, which fits me well and which I should be wearing according to the measurement chart. I lengthened the dress about 4 cm in the waist and chose the longer skirt version.
I really really like this pattern. I think it looks great and the instruction are fun to work with. This pattern is, for my mind, worth it's money and this won't be my last version! :) I might even say that this is my favourite wrap dress pattern.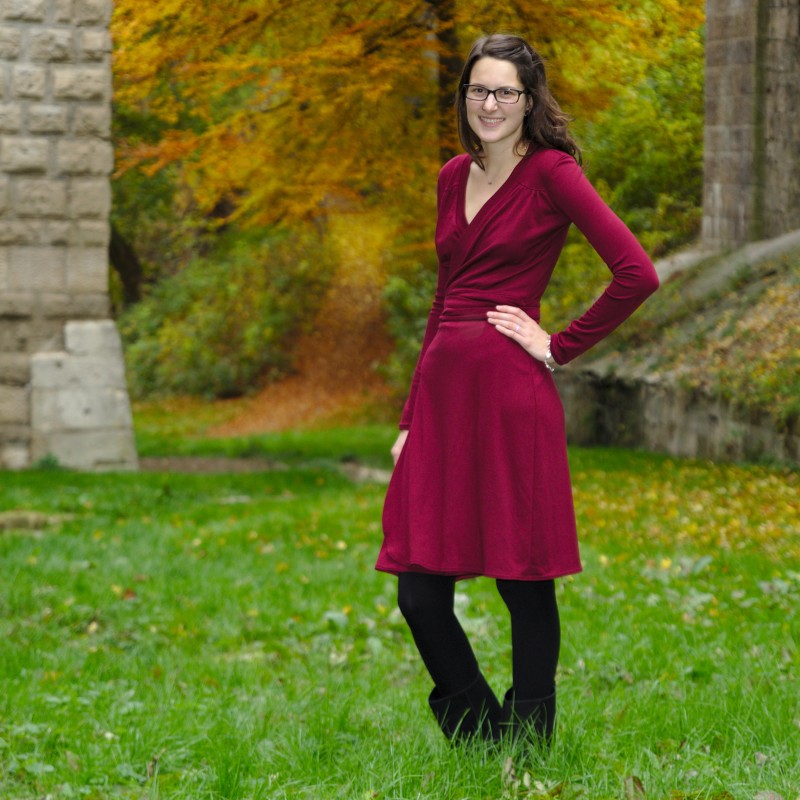 Which is your favourite wrap dress pattern?
Katharina