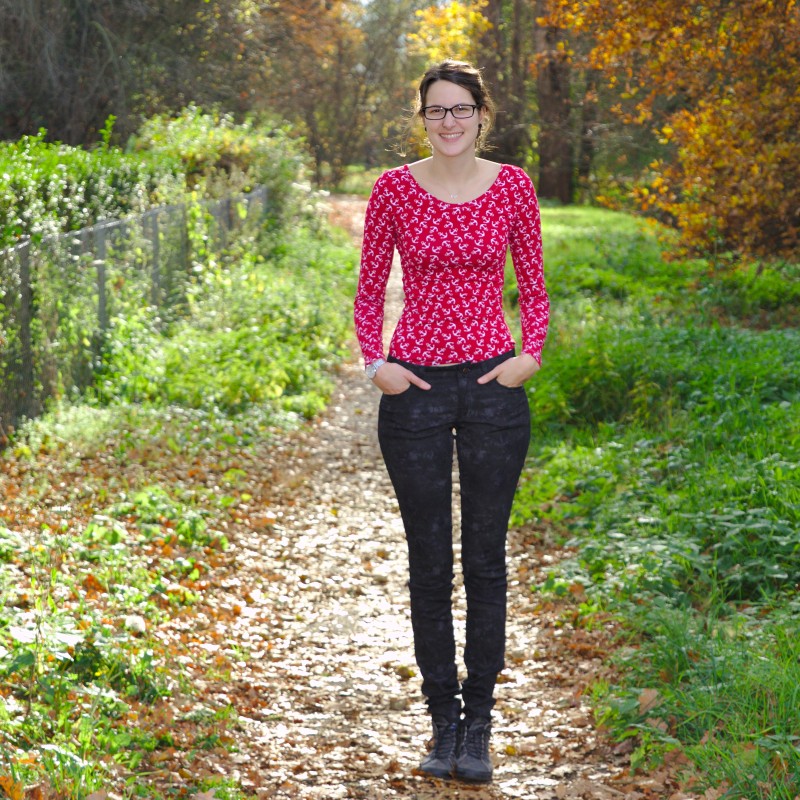 After having some issues taking photos of my newest jeans I am finally ready to show it to you!:) The weather got better and I was able to take some pictures while I was in homeoffice. We also had great weather last weekend and so I got Marvin to take pictures of a whole new outfit, which consist of those already mentioned new Ginger Jeans and a Lady Skater TShirt.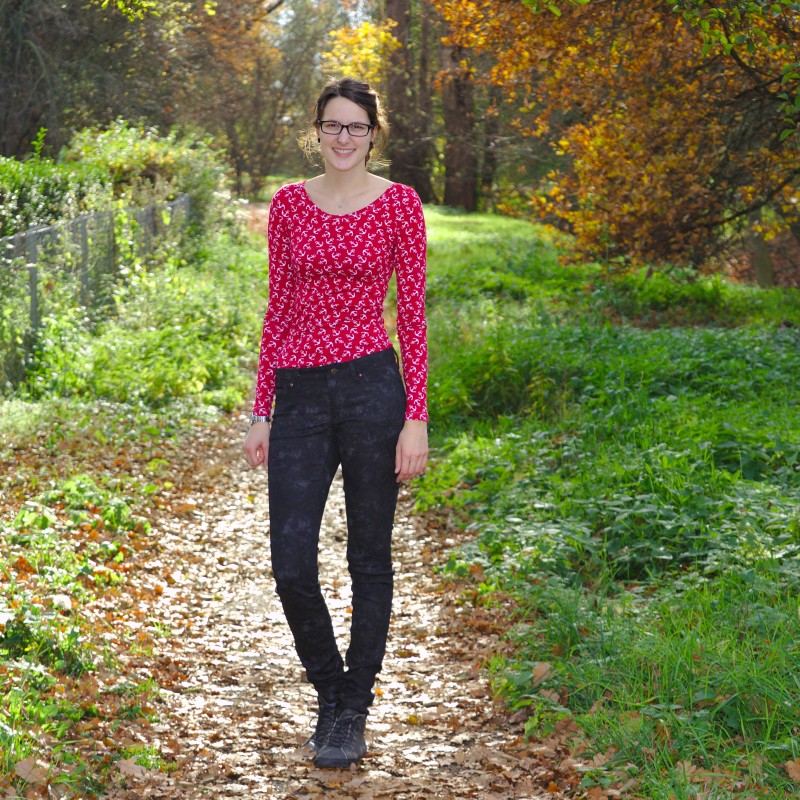 Those patterns are both not new to me. Since I made my first pair of Gingers I haven't tried any other pants pattern and I am very pleased by this pattern. So far I haven't heard anyone saying anything negative about it and I haven't seen one pair that didn't fit. I had to do my typical alterations as lengthening everything (including the crotch seam) and the pants fit!
Like I did with my former versions (one, two, three) I basted the pants together after attaching the front pockets to check the fit. Even if I have worked with this pattern 3 times now different percentages of lycra in the fabric can make a huge difference fitting wise. I had 4 % lycra in my fabric and the pants fit very well.
I again cut size 8 and sewed the low rise version with fitted legs.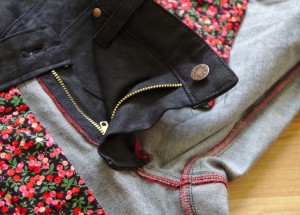 I partially followed the Sew Along I don't need it for all of the steps but I am still uncertain with inserting the front fly zipper and the explanations in the Sew Along are very clear and straight forward.
I didn't use an innovative embroidery on the bag pockets. I simply didn't have any great ideas, so I just stitched two lines and voila. The bad thing is that those lines follow the lines of my underpants and it kind of looks stupid :D I am just glad I used black topstitching thread and I hope it is not too striking!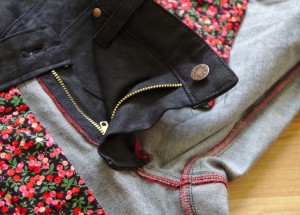 I used topstitching thread for all the topstitching. It is kind of hard to get good topstitching thread here in Germany. Especially one that isn't so expensive. I found Goldafil thread on ebay and I think this might be the beginning of a great story, Me and My Perfect Topstitching Thread! Ha!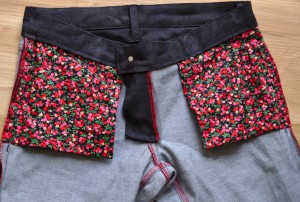 For the front pocket lining I used left over from this dress. I didn't have enough to cut the waistband from it too and so I used the denim for the waistband lining as well.
I bought the fabric in a local fabric store in a town in Germany were Marvin's parents live. After we bought Marvin's mother a sewing machine for her birthday it is much easier to convince everyone to visit the store, I should tap myself on the shoulder again for having this great birthday gift idea ;).
The denim is of a dark blue and it is coated with – whatever it is. It feels like rubber. However the fabric consist except for the lycra of cotton only. That was important to me as I had some issues with denim that contains plastic.
The TShirt is a Lady Skater Dress hack. I used the bodice and the sleeves and lengthened simply lengthened the bodice.
The TShirt sits way tighter than other patterns and I think that makes it better wearable with high waisted skirts.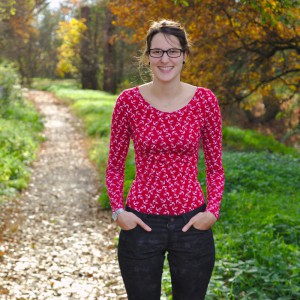 I only had about 1m of the fabric and so the TShirt isn't as long as it should be. But as I plan to mainly wear it with skirts, this isn't a dealbreaker here.
Thanks for stopping by and reading :)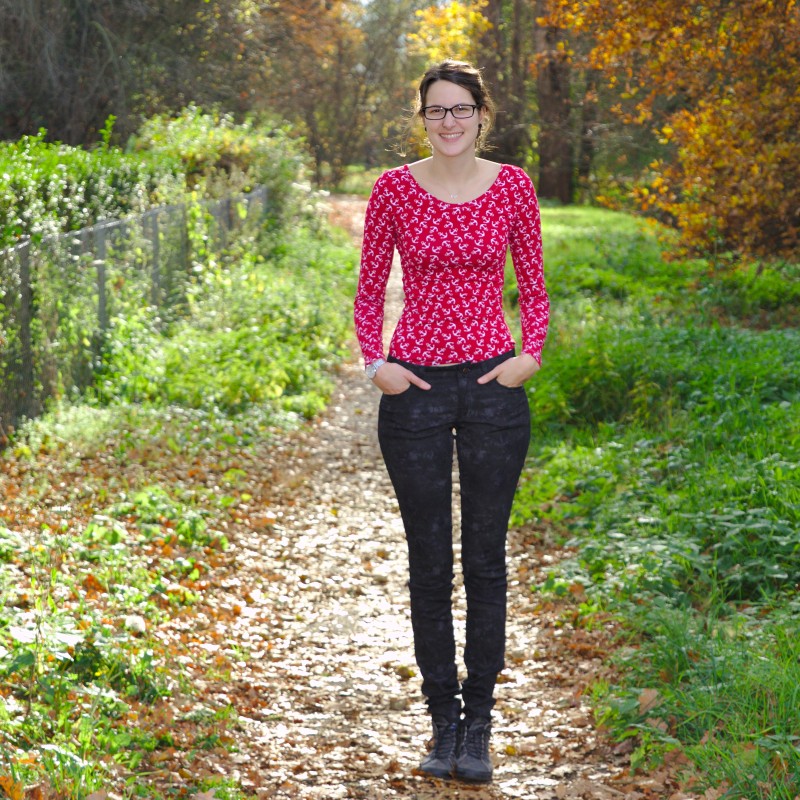 Macht's gut!
Katharina