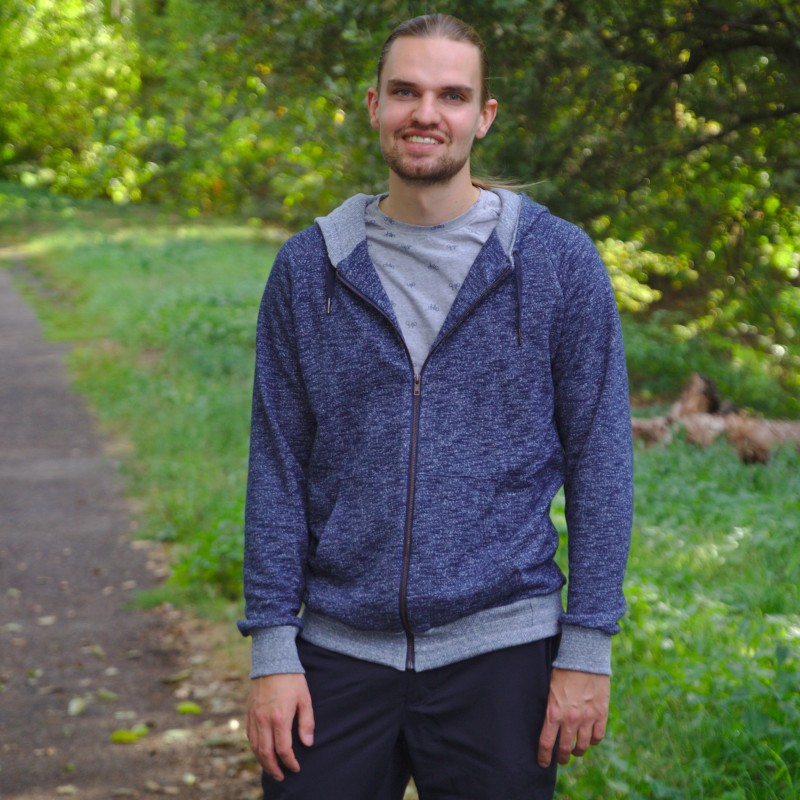 Pattydoo is a German pattern designer and lately she released some men patterns. The latest is the Jordan Hoodie. Most of pattydoo's design are very basic and kept simple, they are also very inexpensive, like 3 € per pattern. Uncommon for a German pattern designer there are always seam allowances included in the patterns. They are only 1 cm, but better than nothing. Most patterns don't come with written instructions but video tutorials. Marvin liked the design and so I decided to give it a try. It's not like there are many alternatives for men's hoodies sewing pattern out there. All in all I like the pattydoo patterns. It would be great if there was a 1.5 cm (5/8″) seam allowance included, 1 cm (3/8″) is just a little bit sparse for me. Also I am not a fan of video tutorials instead of written instructions.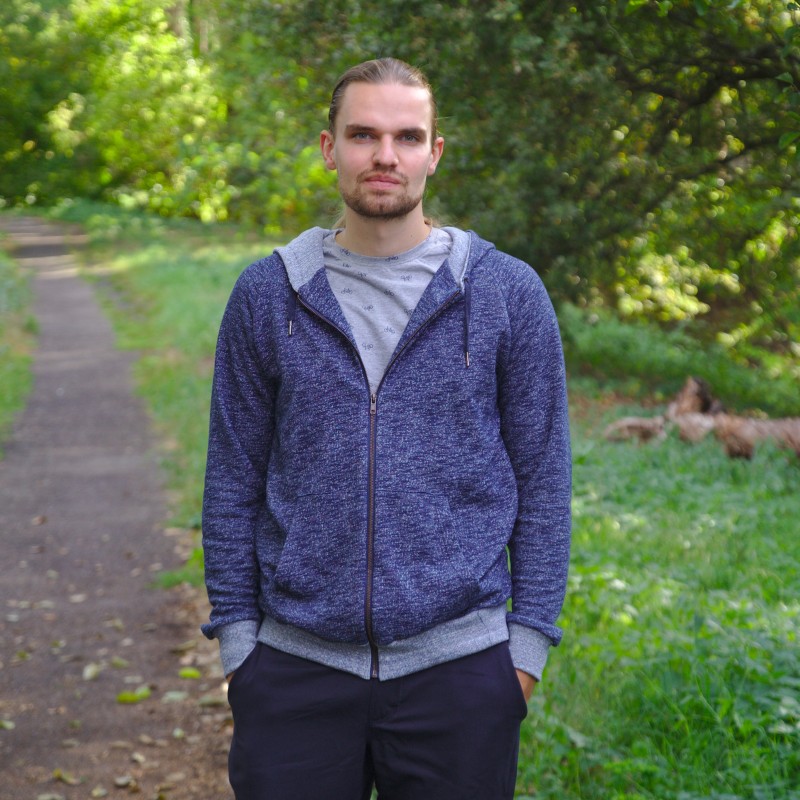 Marvin picked the fabric himself at  Stoff & Stil, and I picked the ribbing. I used it as lining for the hood too, it is very stretchy but I made it work ;) I also picked all the other stuff you need for a hoodie what took me some time, but I wanted everything to match.
The fabric itself has no stretch and I wasn't sure if that would work out, because the pattern is designed for stretchy fabrics. I sewed size M which is just a tiny bit larger than Marvin would need and as you can see everything worked out fine :)
Sewing the hoodie wasn't hard. As already mentioned I don't like sewing with video tutorials. Either I am too slow to follow or the video is too slow for me. In the end I always feel rushed have to rewind and I find it hard to see details. I like to listen to podcasts or audiobooks while I sew, you get the point. I made one huge mistake sewing this thing. at the beginning you are told to take care not to twist the ribbing. It was when I was almost finished when I realized I twisted the ribbing.. :D I cut it apart at the side seams and untwisted it. Marvin wasn't totally happy with that, but everything else would have meant I had to rib the whole thing open again.
I really liked how the jacket is sewn and I think the facings looks great.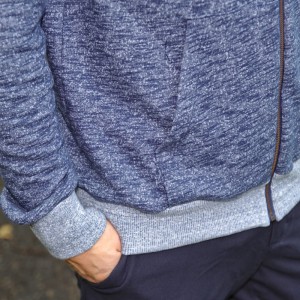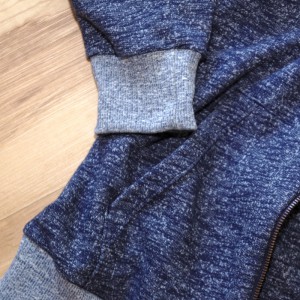 Marvins wears this jacket a lot and he was really excited about it! It's really fun to sew clothes for him. But much more fun is sewing a new pullover for me from the leftovers ;)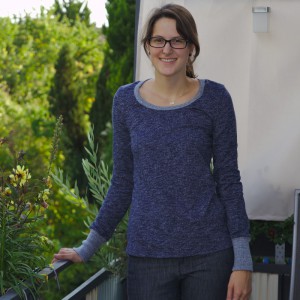 That a  Renfrew! Marvin however isn't that happy that I used HIS fabric for myself ;) But what could I do? There wasn't enough left for a sweater that would have fit him, I had no choice than to make one for me ;)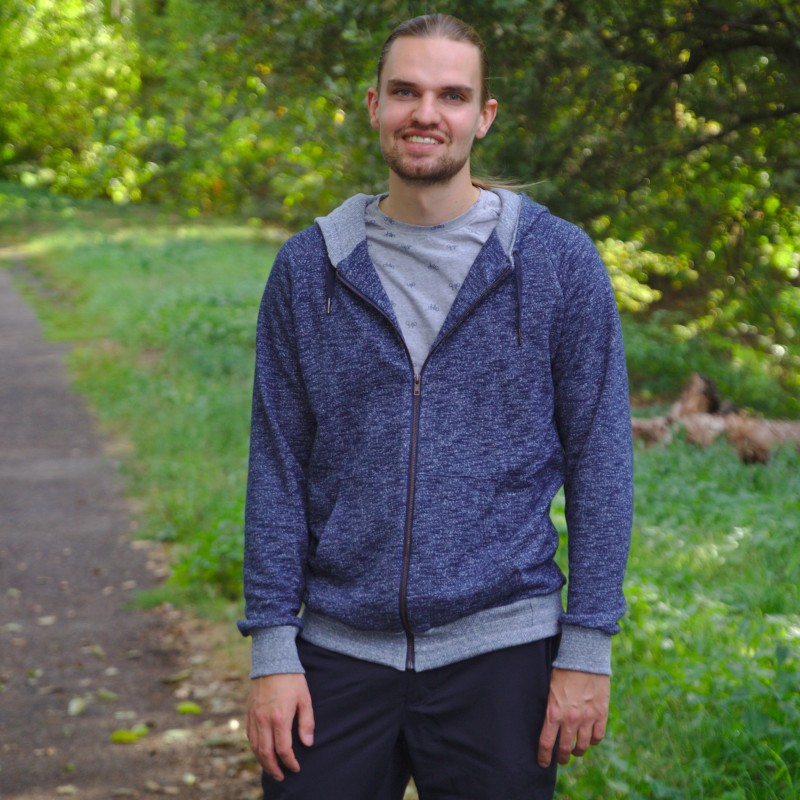 The best thing is, that this pattern is also available for women. So I think I'll make another one for me (this time I maybe even won't twist the ribbing ;)). If you are interested in pattydoo, you might be happy to hear, that some of her patterns are available in english. As far as I know they are working on translating most of the patterns. This hoodie however is totally feasible if you don't speak German, in my mind.The important thing is that you don't twist the ribbing ;)
Macht's gut!
Katharina