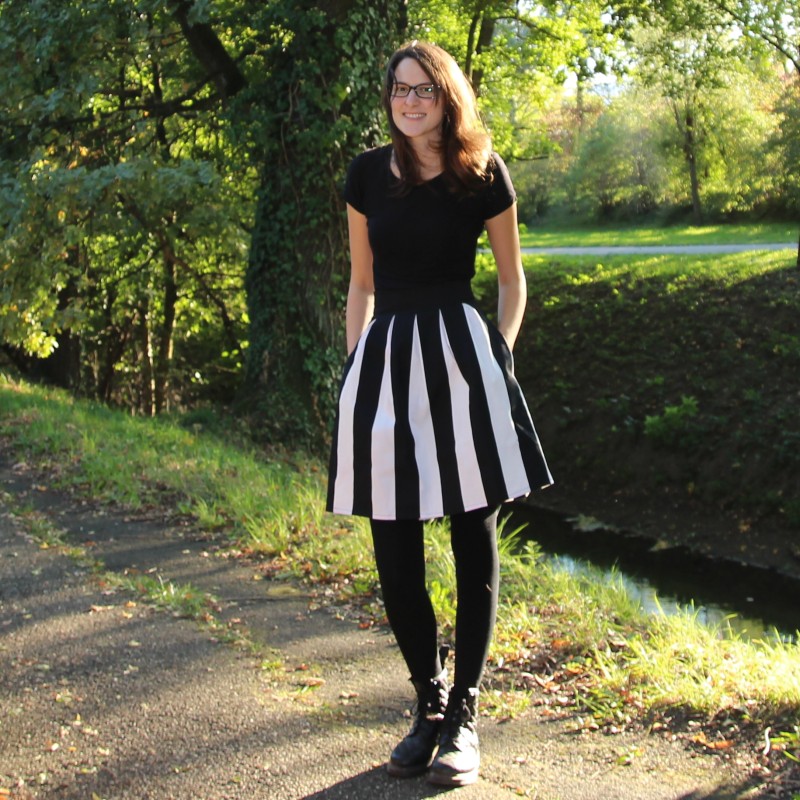 As already announced last week, I made another Deer&Doe Chardon Skirt. There is nothing much special about this skirt. Just 3 pleated rectangles sewn together. There isn't even a lining included in the instructions. And as I already made one boring solid coloured version I thought that this time I needed to do something reeeeally fun! ;) So I started watching out for fabrics with wide stripes. Doesn't seem like many people are looking for something like this because I didn't find any. Until I went to Ikea! Ha! They've got those wide striped fabrics in blue and white, red and white and black and white. I wanted blue and white but it was sold out and I went with black and white, which is indeed a little more contrasting ;)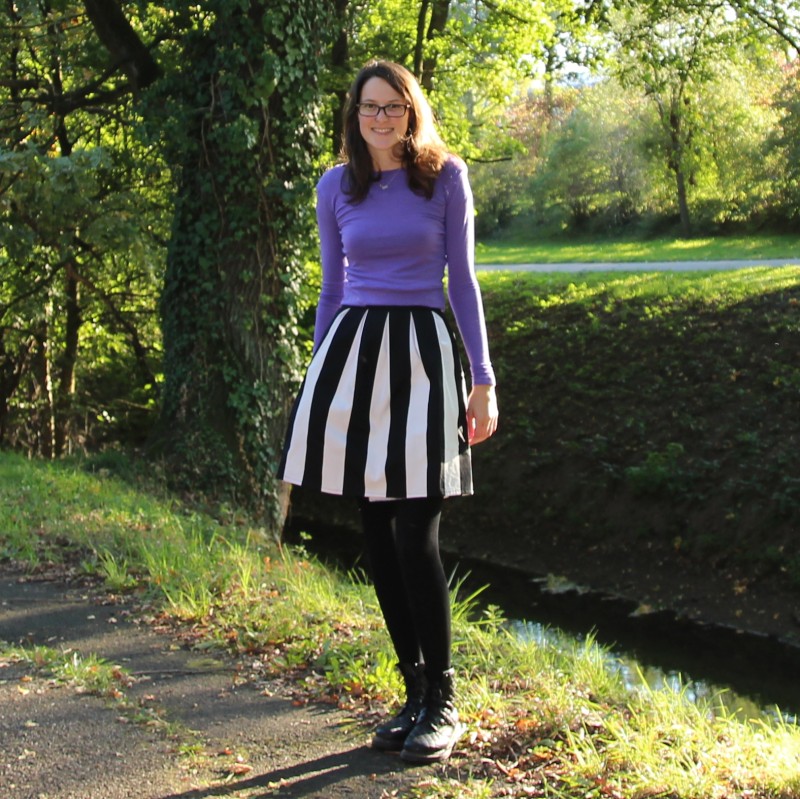 I wanted the skirt to be all black at the waist and it was kind of hard to figure out how to cut the fabric so that in the end you can see no white. I couldn't completely rely on the Chardon pattern as the pleats weren't as wide as the white stripes and I really had to do some maths there :)
I had to make more pleats than there are in the pattern and I really had to take care with the colour at the side seams. As you can see my attempt didn't completely work out as you can see some white next to the zipper Oo. But meh… whatever!
I added lining. Had to think a little about how to do that, because there is a facing inside the skirt which is a high as the pleats. So I subtracted the facing from the pattern pieces for the lining. I made the pleats but didn't sew them a a s long as they are on the outside.
I goofed around to show the pretty lining….
… afterwards the lining is exposed in every single picture… :D
I used a cheap zipper. The fabric was also cheap and I am glad I didn't spend much money on this project. I am really not sure how I feel about it. It reminds me a little of circus.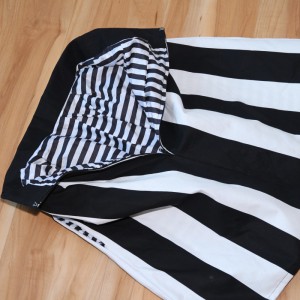 Maybe its just that I am not such a huge stripes fan after all? I don't know. But at least the sewing was fun! That's the most important thing! :) And maybe I'll just need to give this skirt a chance!
As already mentioned, the pattern really isn't that exciting. I sewed size 38 and it fits me well enough, which is a good thing. I was however disappointed by the missing lining pieces and by the simplicity of this skirt. For me, it is an expansive pattern and I would have expected more. Especially because the instructions are always kept short at Deer&Doe. This skirt's instruction unfortunately  is no exception. The instructions are very short and sometimes a little confusing.
In the pictures I am wearing Astoria and Renfrew with the skirt.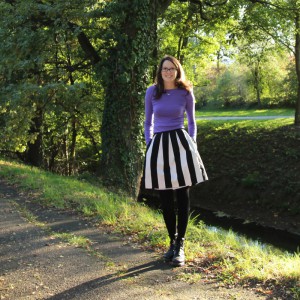 Marvin is often away from home these days, which means that I have to take the pictures myself. I had some difficulties and I felt much more peculiar taking them alone by myself, but I'm hoping to get better with time.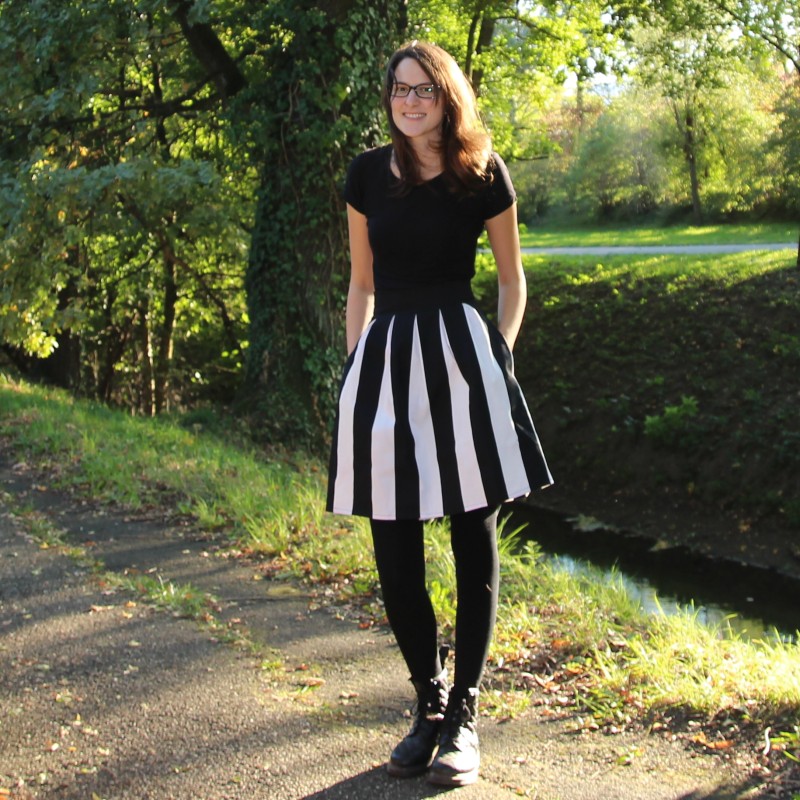 Have a great Wednesday! :)
Katharina