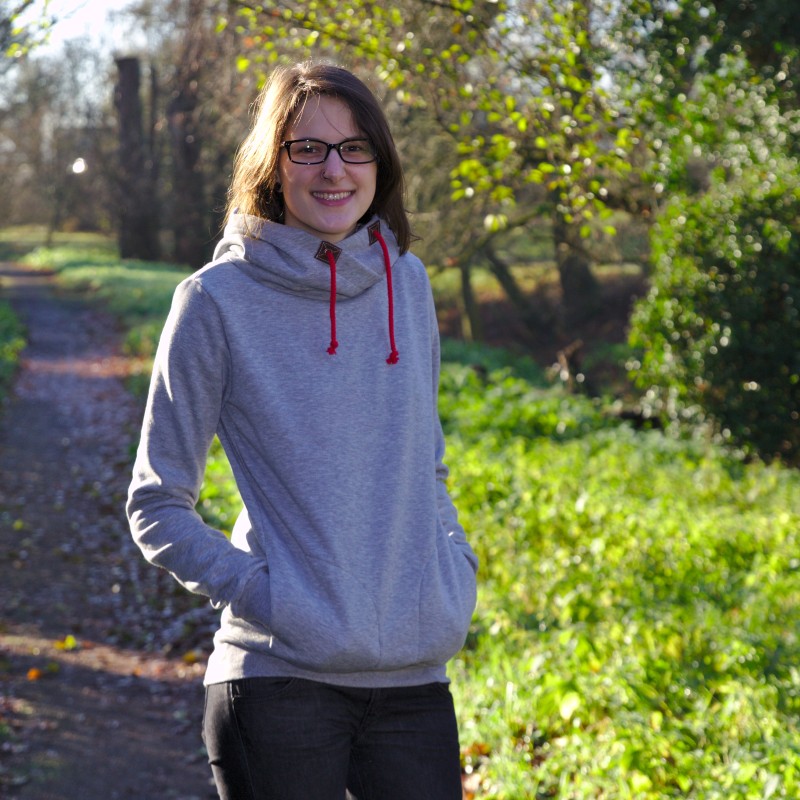 After having finished my super comfy hoodie I showed on Wednesday I was so totally in the zone that I instantly made another hoodie. I didn't even have to rethread my serger and I didn't switch the pattern designer. I made another pullover from German pattern designer pattydoo. This pattern is called "Lynn" and sadly it is not available in English. I'm sorry! But it is very simple and quick to sew and the pattern is very cheap and well drafted.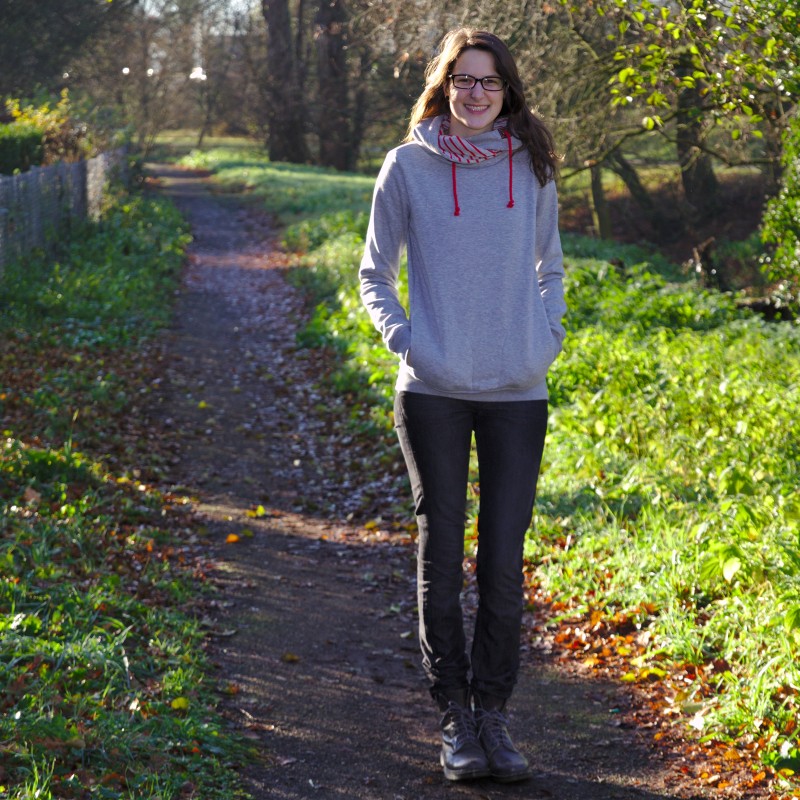 the fabric is another sweatshirt fabric that I bought at a fabric market in Mannheim. It only cost 8 €/m. If you ever come to visit Germany you might want to visit a fabric market. They are from spring to autumn at alternating locations and Dutch and German fabric sellers sell all kinds of fabric there! you can get everything there. And those Dutch fabrics always come at a very good price. I also bought the knit fabric for the hood's and pockets' lining there.
TA first I used the striped fabric for the bindings/cuffs too, but as the fabric is so much lighter than the grey fabric that looked peculiar and I used special knit binding fabric for the cuffs and the band.
to bring a bit more excitement into the garments I chose a red drawstring and reinforced the drawstring holes with some leather, tadaaa!
What I really like about the pattern is the hood! I often read that people don't need hoods because they're never wearing them. Not me! I think I look much more mysterious with a hood:
The drawstring hole placement is different in the pattern, also there are holes in the cuffs for you thumbs. I didn't like both of that and kept it all simple! Symmetric drawstring holes and no thumb holes for me.
I again sewed size C, whioch fits me very well :)
Another thing that is special about the pattern are those diagonal seamlines. They make the pockets sit in a better place and I think they have a nice effect.
I had to take a moment and think when it came to lengthening the pattern. But I just continued the lines such that my front piece is smaller and my back piece is wider than they are in the original pattern. I lengthened by 8 cm.
As already mentioned there is a video – tutorial instead of a written instruction for this patern. I don't like sewing with videos but ehhh better than nothing and probably easier to understand for someone who doesn't speak German as everything is visual.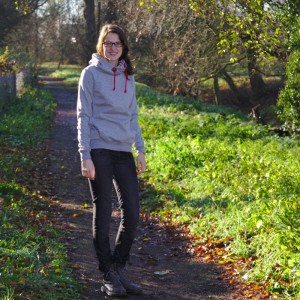 There is a 0,7 cm seam allowance included in the pattern, which is very tiny, but better than nothing!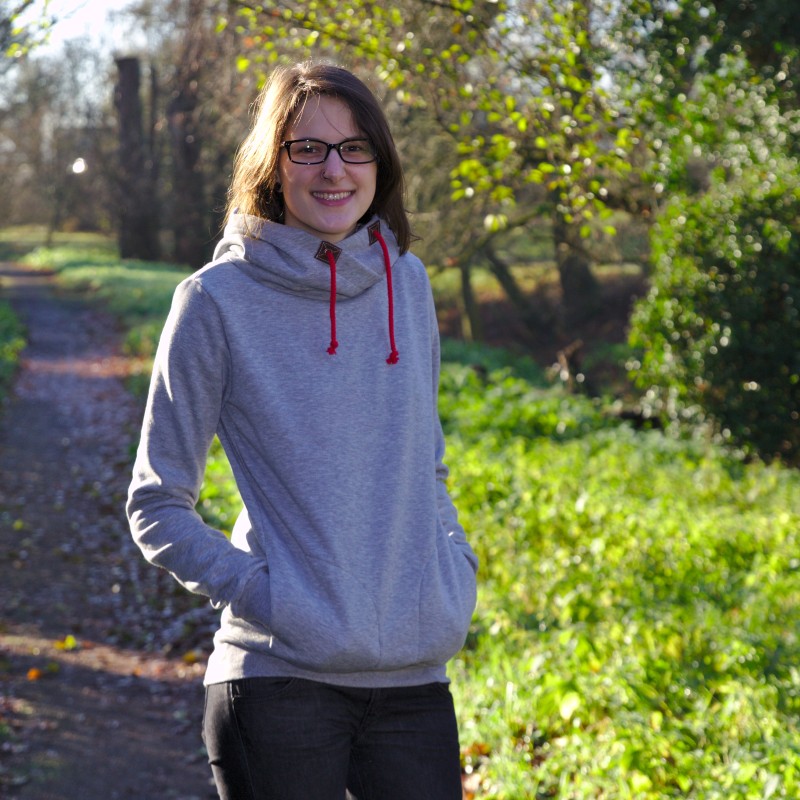 So, that's all I have to say for today! thanks for reading! :)
Katharina