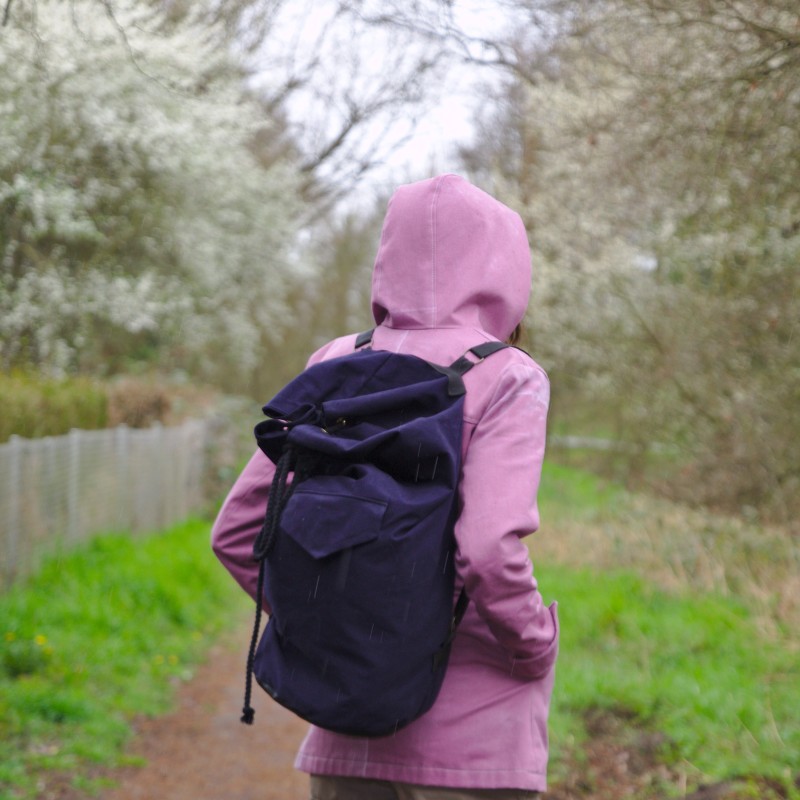 I started adding english translastions to my blog posts, yeah! I recently realized that some of my readers do not speak german, so I figured I could write my post additionally in english. They are not going to be quite as long as they are in german, but anyway, better than nothing, right? So, return to the subject: My boyfriend Marvin had his birthday recently and I sewed him a bag.
He is often away from home visiting conferences and stuff, but never packs more than one pair of jeans because another pair would not fit into his back pack. I would always worry that I'd spill something on my ONE pair of trousers, but not Marvin, he is living on the edge ;) One day he told me if he had a big duffle bag he would maybe pack more. I noted that and sewed him one for his birthday.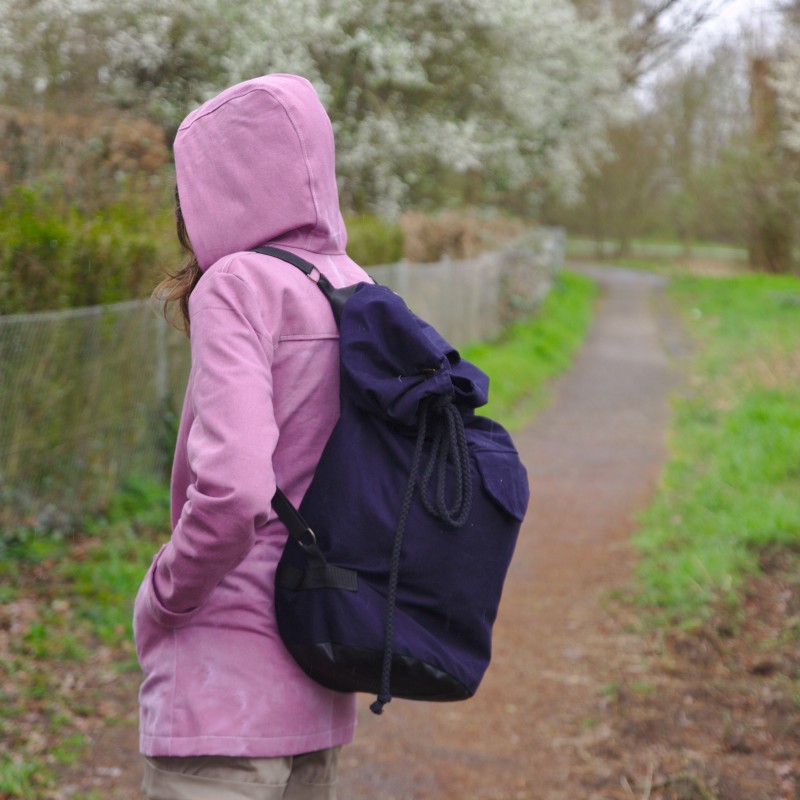 The pattern is self drafted as I did not find anything suiting on the internet. The fabric is a leftover from my blue Hollyburn Skirt. The bottom of the bag is made from leather from an old jacket. The fabric of the lining is from ikea.
I added some zippers on the inside and outside and added a drawstring and shoulder straps.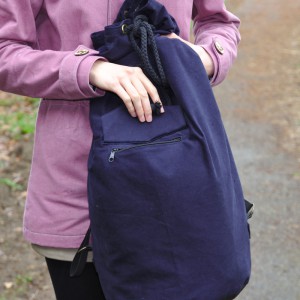 Marvin took the photos, as usual, so it's me you see wearing his new bag. The jacket I wear is also self-made.
I am going back to my couch now and hope you have a great sunday :)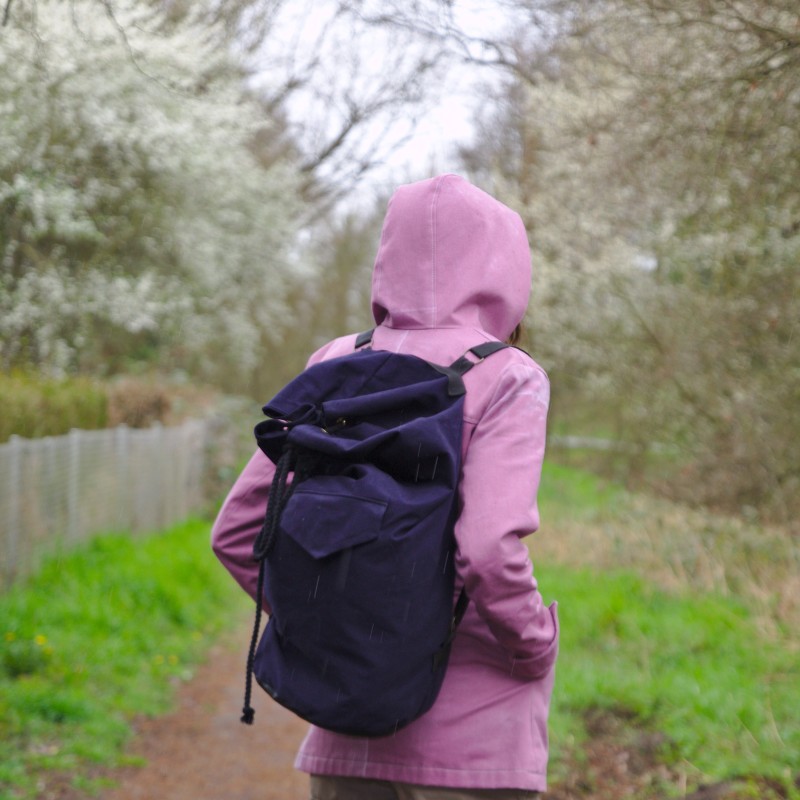 Katharina