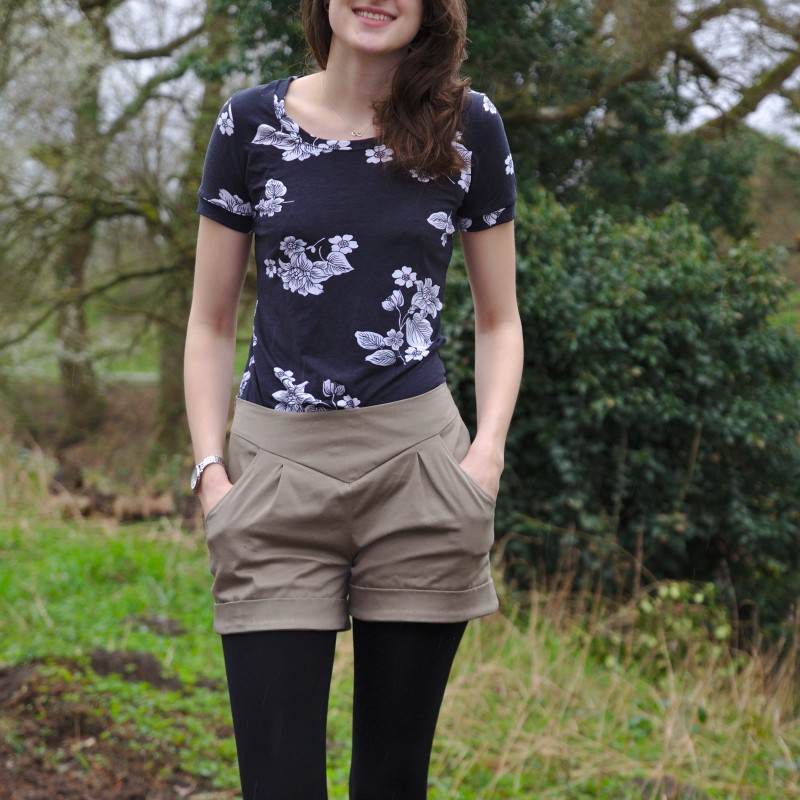 And again it is wednesday! Aand I have something to show to you all! Just recently I told everyone that I was still sewing winter clothes, but that has changed as soon as I made my first order at Deer&Doe. For a long time I had an eye on some (or: most)of their patterns! I do not know why I didn't order, I think I thought shipping costs are high, but in fact they are not! Within EU they are only 2 €, regardless of how many patterns you order!I ordered the three most wanted patterns, one of which is the Chataigne Shorts. Yeah sure they are definitely not warm enough right now, but look how pretty they are!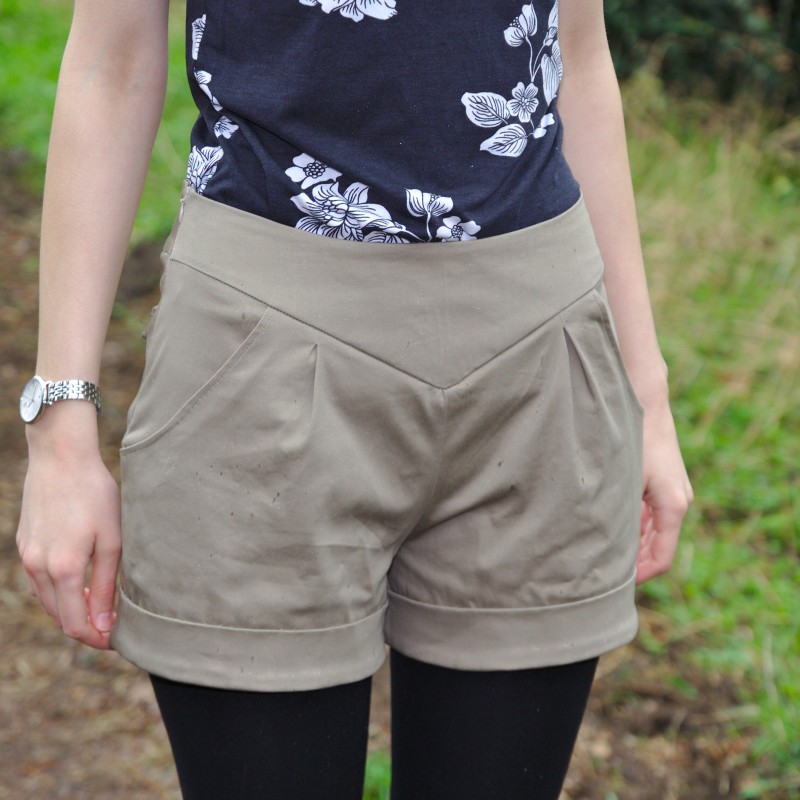 I am really pleased with Deer&Doe, The patterns look so neat! And the instructions were really good. You get them in english and in french with measurements both in inches and centimeters.
After purchasing the patterns I showed them to Marvin. He was kind of surprised how expensive they are. Pfff I guess he has no clue how much money I am ususally spending on patterns (and let's not talk about fabrics :D). When I showed the patterns to Marvin after they'd arrived he took everything back, the patterns look really worthy. And they are! I sewed a size 38. Usually I am a 36 but this time my bust measurement was in between 36 and 38 and as my hip was more of a 38 I chose 38. And it fits nicely, ha! Again I did not make a muslin, I am always pressing my luck ;)
I didn't have to lengthen the shorts beause obviously they are shorts.
Sewing was really simple. Not beginner level simple because of the invisible zipper but not far from that. The pockets are fake, in case you've wondered. On the Deer&Doe Blog I found instructions on how to make the pattern into a skirt pattern and I think I'm gonna try that too!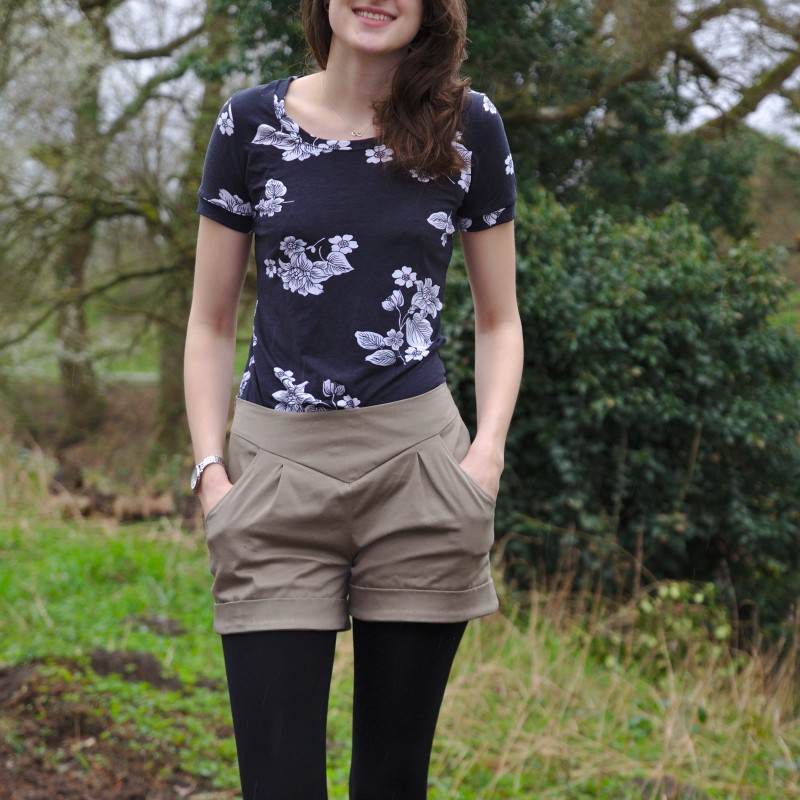 The fabric is a leftover from my coat and the lining is a leftover from a dress. I love putting leftovers to a good use :)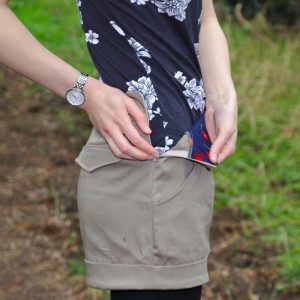 The Shirt is another Renfrew. I love the pattern! It really pays up :) The fabric I used is also a leftover. I used this farbric for my ultimate wrap dress. I sewed size 6 as always with this pattern.
Usually I don't like wearing shorts and tights together. But what choice did I have? The shorts wanted to be sewn and therefore shown and worn!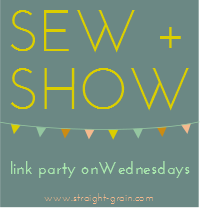 I am sending this post to the sew and show linkparty on straight-grain and I am excited to see what the other seamstresses created :)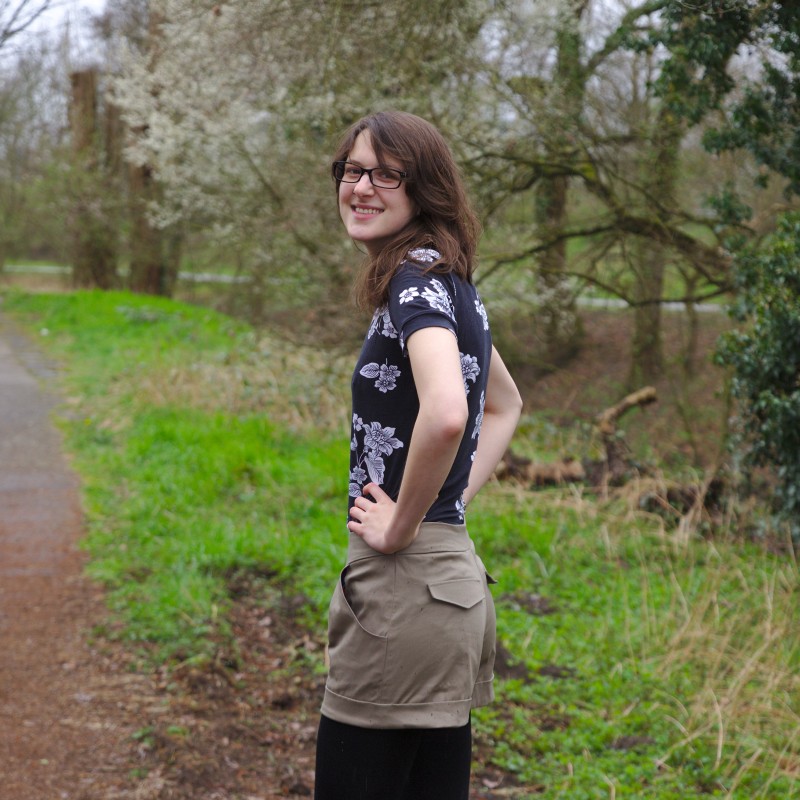 Katharina