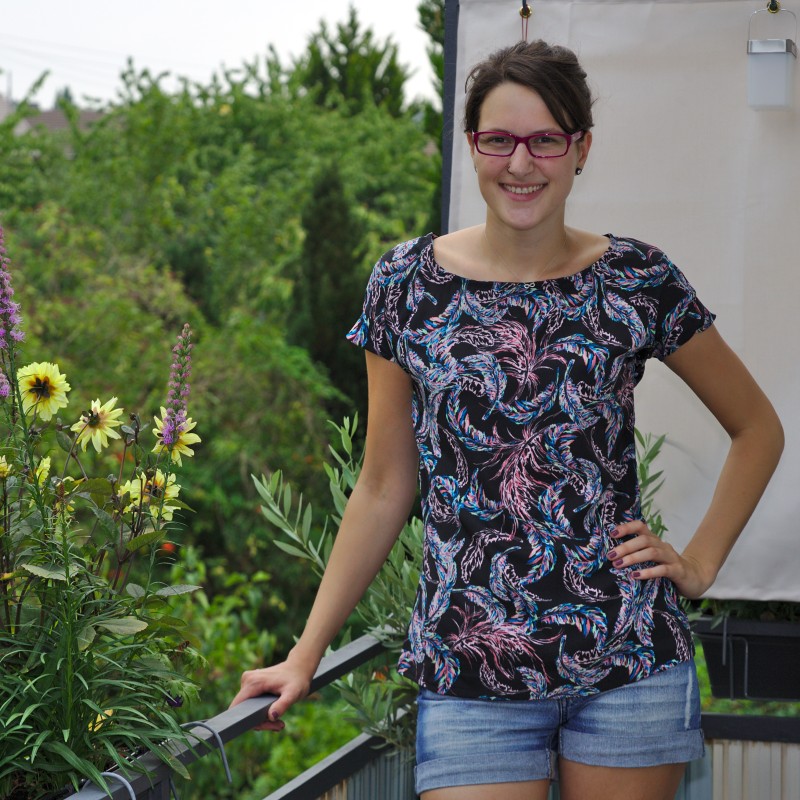 When I started my new job back in July it was so hot! It still is! And you know how I love a good reason to sew some new clothes, right? ;) So I decided that, as I have nothing decent to wear with this weather, I needed something new! Something breezy but not too casual! I didn't want a t-shirt but I wanted the comfort of a t-shirt! I found what I wanted over at Sewaholic, the Belcarra Blouse. And because I was really desperate (because I had nothing to wear! ;)) I made three of them. I had some concerns though! I usually don't like wearing clothes that aren't fitted. My body tends to loose all it's contours when I wear wide cloths. But as I said: it was really hot and I gave it a try.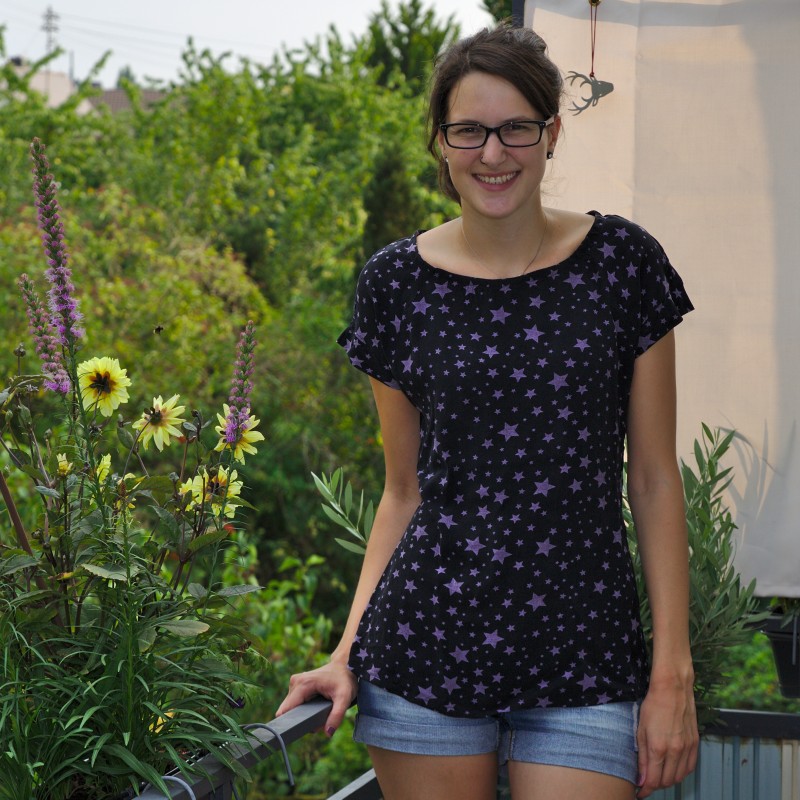 Usually I wear a size 6 when it comes to Sewaholic patterns, but because I was afraid the blouse would turn out too loose I cut size 4 and that worked out fine.
Somehow I always tend to have some issues with raglan sleeves. I don't know what exactly it is but in the end I end up with too much fabric under my armpits! Strange! Unfortunately I didn't think of that before I cut my 3 blouses, so now all of them have this issue. Fortunately the prints hide that a little!
Great thing is that you sew this blouse in woven fabrics! And I have a lot of left overs! The flowery fabric is a leftover from my first Flora Dress, BHL recommended way too much fabric! The fabric with the feathers is from a dutch fabric market and I already used this fabric for a blouse and a dress and now there is nothing left :( the fabric with the stars is a leftover from a jacket where I used it as lining, I haven't shown the jacket on the blog yet.
The first two fabrics a mainly made from plastic, the one with the stars is rayon and all of them where a pain in the ass sewingwise.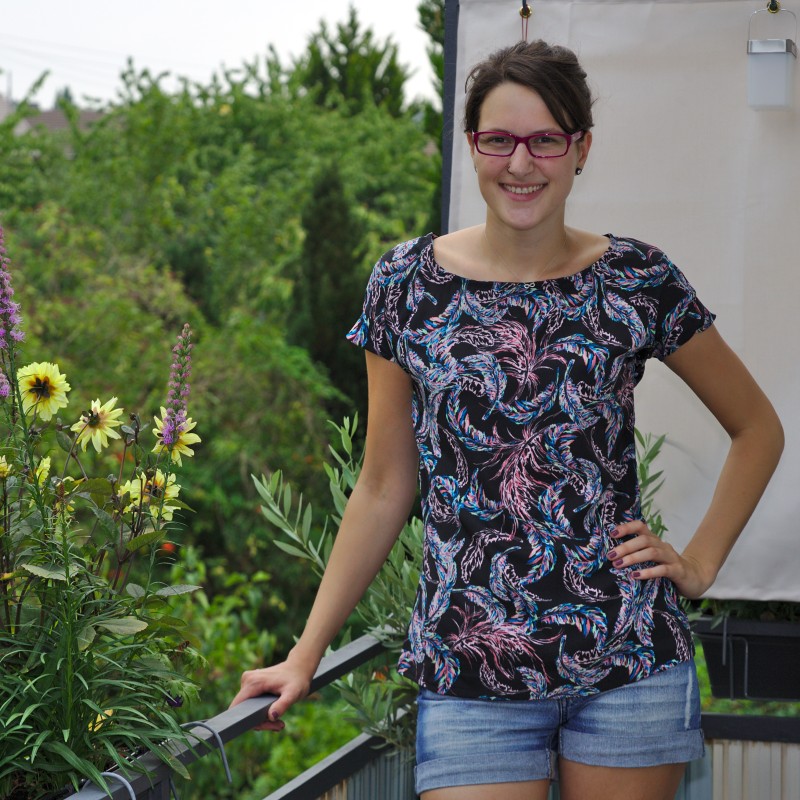 The neckline is finished similar to a finish with bias binding. It is a little different though and for the first blouse I followed Tasias instructions and in the end I had to hand sew the binding to the neckline. So for the two other blouses I made a real bias binding finish and that went a little better.
Especially the rayon was hard to prevent from wrinkling and shifting but with a lot of steam and some time I got it under control.
I really like how the blouses turned out and I feel comfortable in them! They are not too loose and still breezy. Next time I would use another finish for the sleeves and I will try to get this extra fabric under the armpits problem under control.
Great thing is that I always have woven fabric left overs and so you can be sure to see this blouse on the blog again. :)
Macht's gut!
Katharina