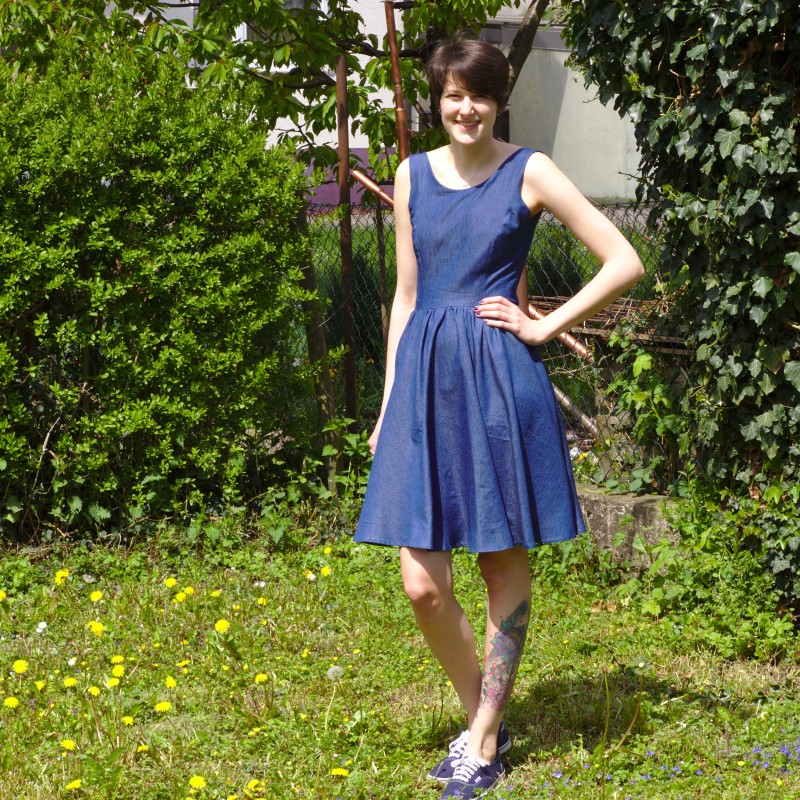 I feel like I haven't sewn a dress in years. Or at leas it felt like it ;) As soon as the weather got better I felt the urge to make summer dress. And boy have I made one hell of a summer dress! But that's not what I have for you today. Before I had this urge I was able to convince myself to sew a plain dress for a change. I took out some lightweight denim that I had in my closet for years and I made a plain dress from it. I'm so proud! You must know that i have a closet full of fun and bright fabrics. But I always felt that my dress collection lacked of something that I could combine with fun and bright shies, or tights, or even bags.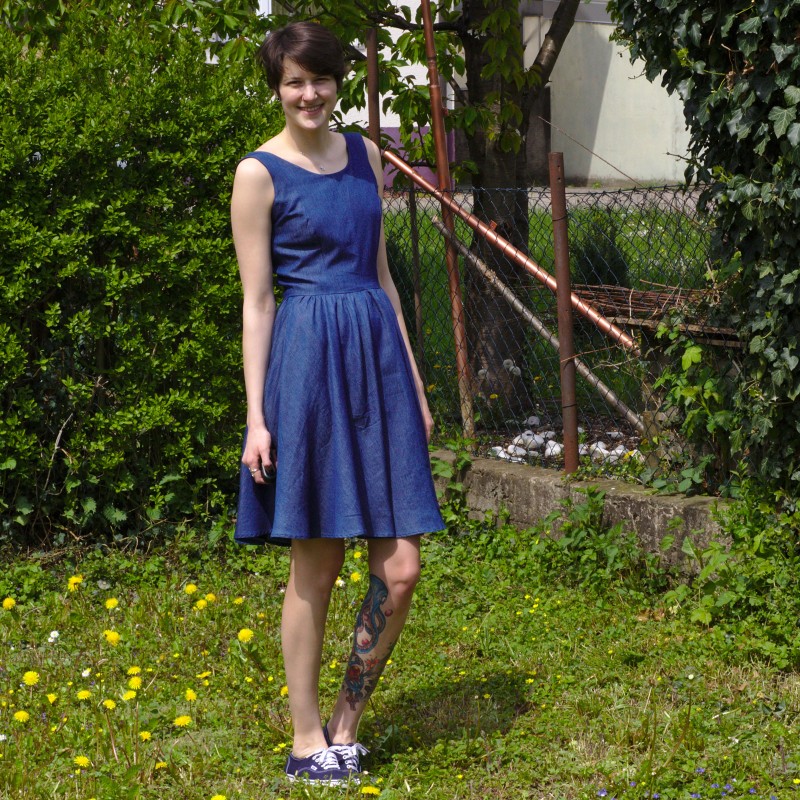 Even the pattern is nothing new, more of a tnt ( as in tried and true). It's the  Elisalex Dress bodice paired with the Flora Dress skirt. O man, I love that skirt! I would apply it to every bodice if only I could. This time I didn't do the pleats but I gathered the skirt instead. Totally different dress (haha) and I didn't have to match princess seams and pleats.
I made this 'hack' twice before. I wear the summer version a lot! I also made a winter version with long sleeves, but somehow that doesn't really work for me. The dress keeps me too warm but as the back neckline is deep I'm always freezing at the back. Also the fabric is very stiff. I wear it, but I'm not in love with it.
As usual for me I lengthened the skirt an the bodice, but didn't have to alter anything else about the pattern. I sewed both pieces in size 4/8 which is about one size less than I would need according to the sizing chart for both patterns. However the sizes are consistent for each BHL pattern, meaning that size 4/8 fits me in every BHL pattern so far. The patterns both call for a lot of fabric. I used about 1,80m both for the fashion fabric and the lining. Anyhow, the fabric has to be 1,40m wide, because the skirt is so flared. The fashion fabric is very lightweight and doesn't have any stretch.
I fully lined the dress. I did this as described in both instructions (Elisalex's as well as Flora's) which gives you a flawless finish where every seam allowances is encase between shell and lining. So in one step all of your bodice edges look clean. I also understitched the neck seam allowances to prevent the lining from luring out.
I made a blind hem with my machine which was fast and is almost invisible from the outside. I finished the skirt lining quick and dirty with my serger.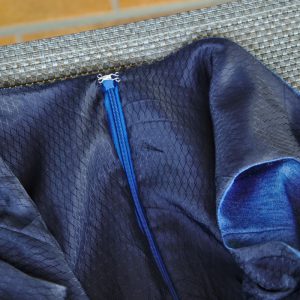 I added hook and eye to the top of the invisible zipper, to prevent it from opening when I don't want it to :)
And that's all I have to say about this dress. Now I have to go and pack a little more, Marvin and I are starting or honeymoon tomorrow! We'll be visiting Iceland! :)
We waited until May with this, because earlier it would have been too dark and cold for us. Iceland! I'm sooo excited, I always wanted to go there and it seemed reasonable to finally make this trip because we could justify spending this kind of money as this is our honeymoon ;).  During the trip the blog will be quiet. However I will try to take daily me made may pictures and post them on Flickr. You can see them either here in the right sidebar or on my Flickr page! :)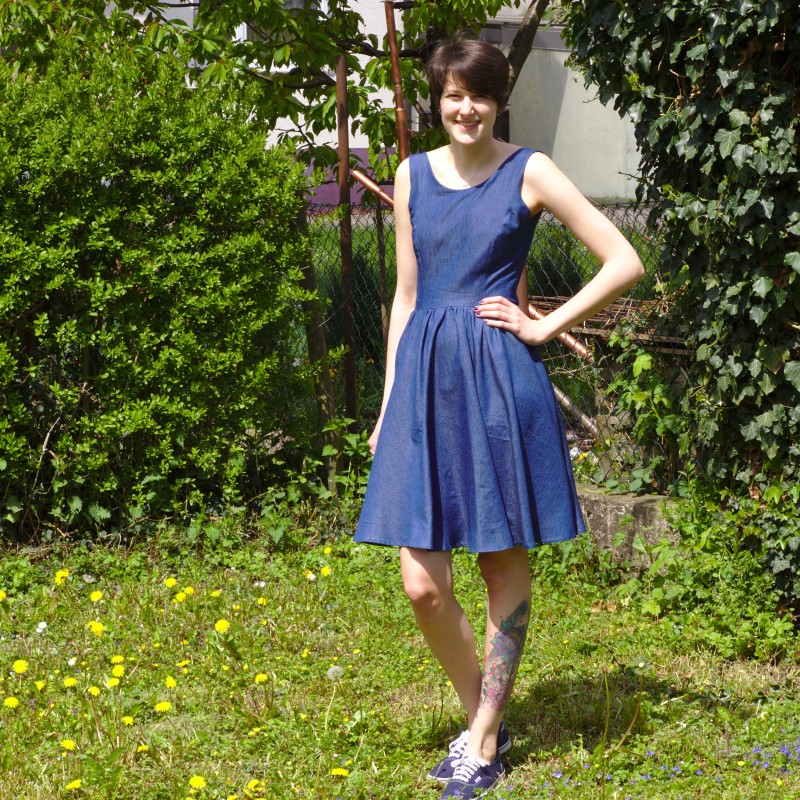 Have a great day y'all and see you soon! :)
Katharina