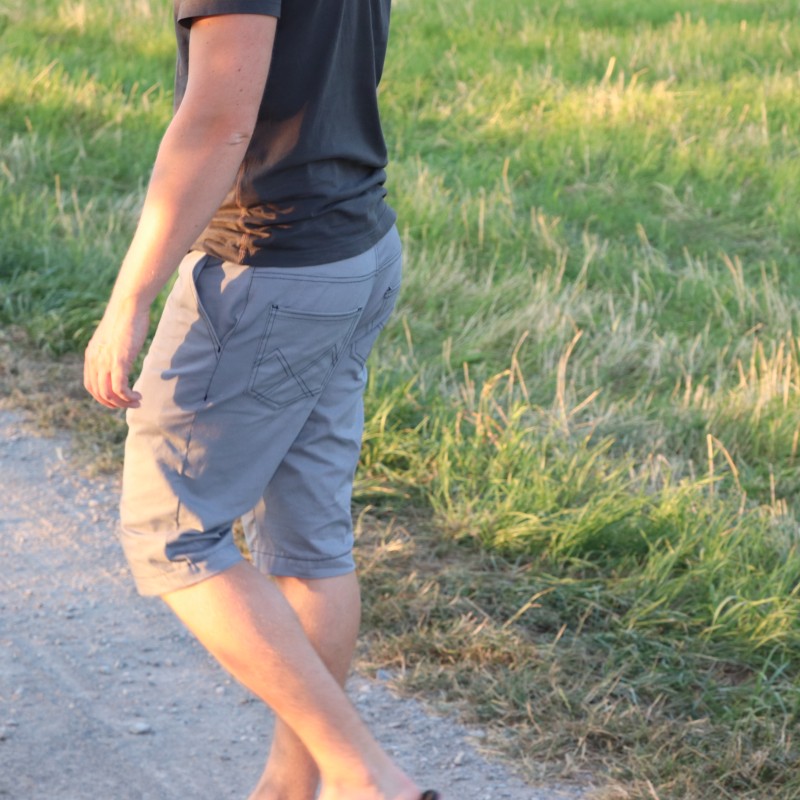 Same procedure as every year.. Marvin needs shorts! He seems to need so much more than I can produce. Last year he even bought two pairs. What a waste of fun, if you ask me. Although I have to admit that the fun decreases when I am forced to sew three pairs of shorts in a row. I should start in winter I guess. But who likes to sew shorts in winter? Especially if you also have the option of sewing something fun for yourself! I haven't blogged about most of the stuff I made for Marvin in a while. I made some hoodies and a few t shirts. He always wears the things right after I have finished them and I often forget about them. This time I remembered to take pictures.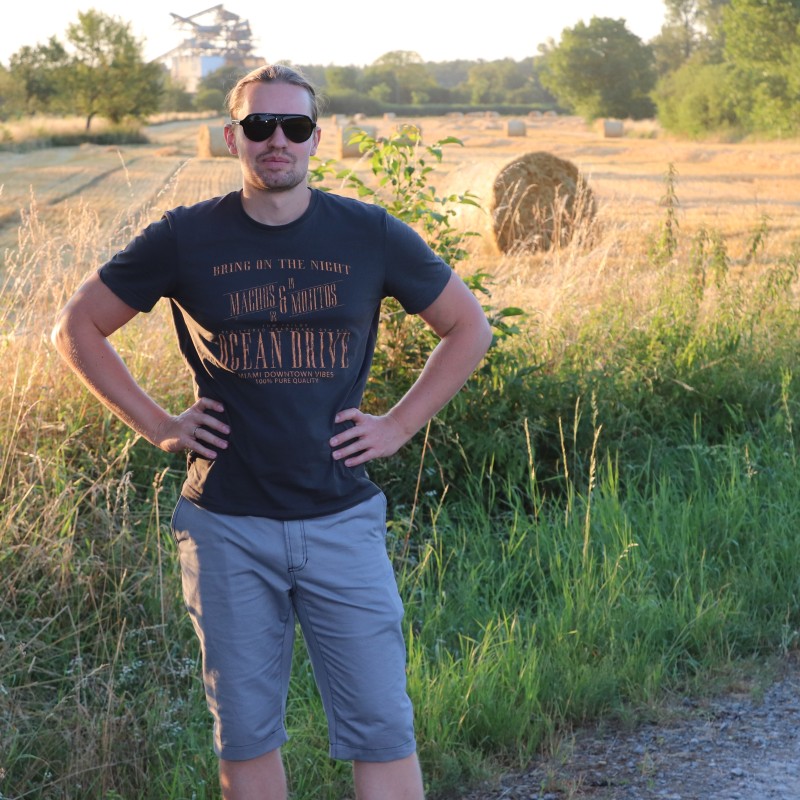 These are Thread Theory Jedediah Pants again. I initially wanted to try to make a shorts version of the 1083 jeans, but Marvin thought that the fabric I bought would better be a pair of Jedediah pants and so I made those.
So yeah, Jedediah Shorts, again! I don't have anything new to say about the pattern. The first pair I made was waaay too small, although I picked the size according to Marvin's measurements. I went one size up to 34 and those pants fit Marvin very well. When I made the Thread Theory trunks pattern I thought that size 34 would fit Marvin, but the trunks turned out too big. Strange!
But now that I have found the right size and fit I'm pretty happy with the pattern. One thing I noticed when I made this version: Marvin wanted this pair to be a little longer. As the length of the shorts indicated in the pattern seemed quite long I decided to go with this length. I still had to shorten the legs by 5-6 cm in the end to get to the length you see in the pictures. It is hard to see from the product pictures how long the shorts version is supposed to be, because the hem is turned up in the pictures, which is pretty stupid if you ask me.
Apart from the length those pants are not very different from the ones I made before. I bought the fabric at a local fabric store. It as a medium weight twill with one very soft side. I really liked it and made sure I had enough left overs to make something for myself from it :)
I topstichted with a black thread after consulting Marvin. The contrast is very high and thus every slightly off stitch is visible. Especially the back pocket topstitching looks a little wonky. I hope my artsy fartsy back pocket design topstitching will distract everyone ;P
The instructions are a little messy in my opinion. But I didn't need them. And everyone who needs instructions is better off using the  Ginger Jeans Tutorial as a reference I think. This tutorial is the best!
So now I could go on and sew a second pair of shorts for Marvin ooooor I could sew a cute little skirt for myself from the left overs. Haha.. well yeah.. skirt it is!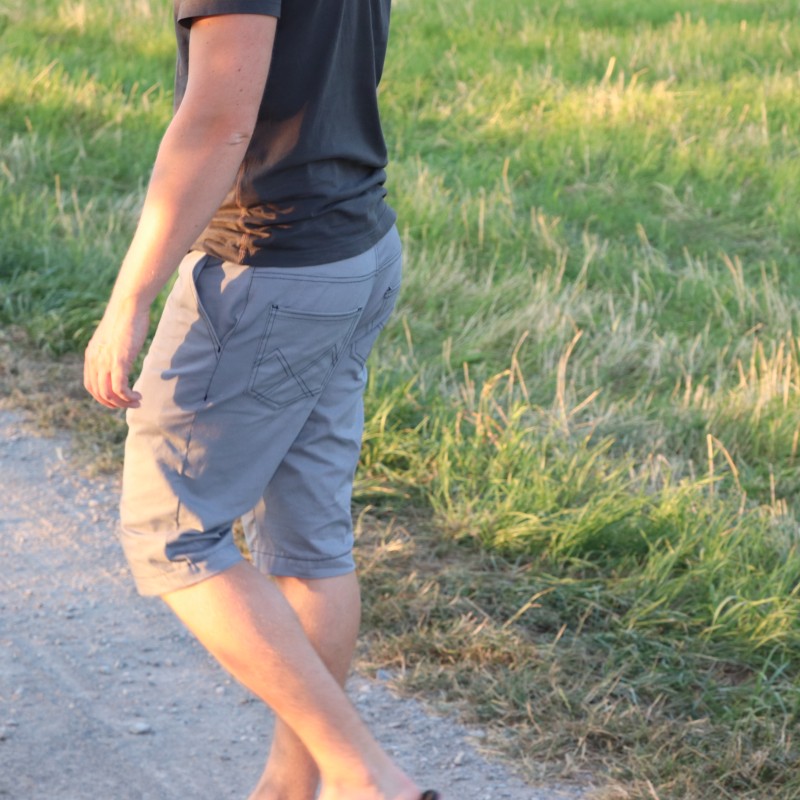 Macht's gut!
Katharina