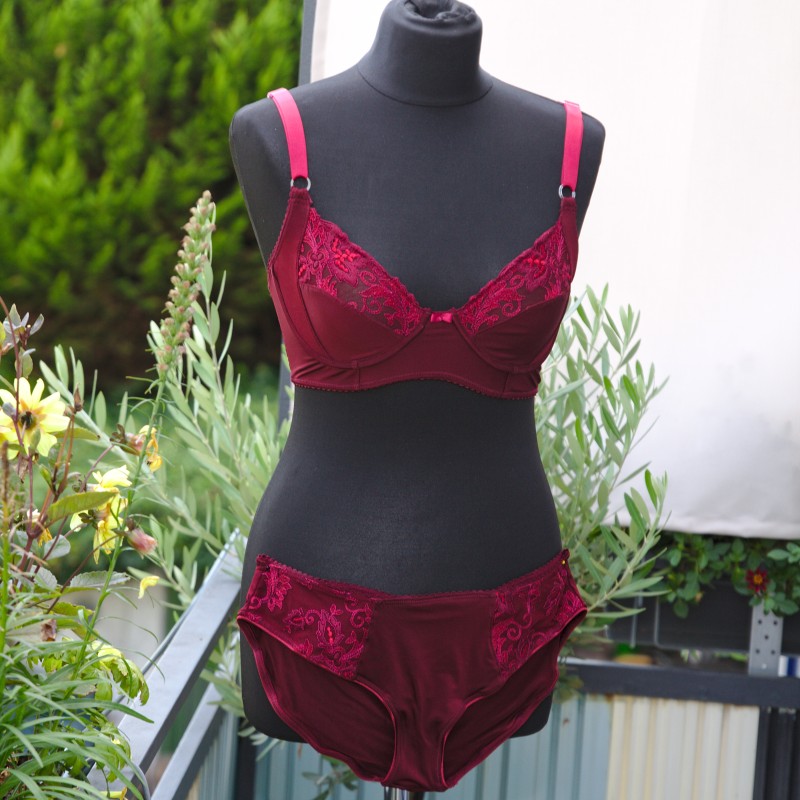 So, Bra Making Fever took me again ;) I ordered some bra kits and I just couldn't stand the idea of letting them stay for longer than lets say: 3 days rest in my stash. An so directly after finishing my first test Marlborough I cut into this beautiful dark red lace and fabric and made another Marlborough! And matching undies for that matter. I ordered at sewy and there is always way to much fabric and lace in their kits. After making one pair of panties I still have enough left to make another bra or briefs.But I'm not complaining. The kits are really expensive and I only buy them because I know I will have too much fabric and elastic.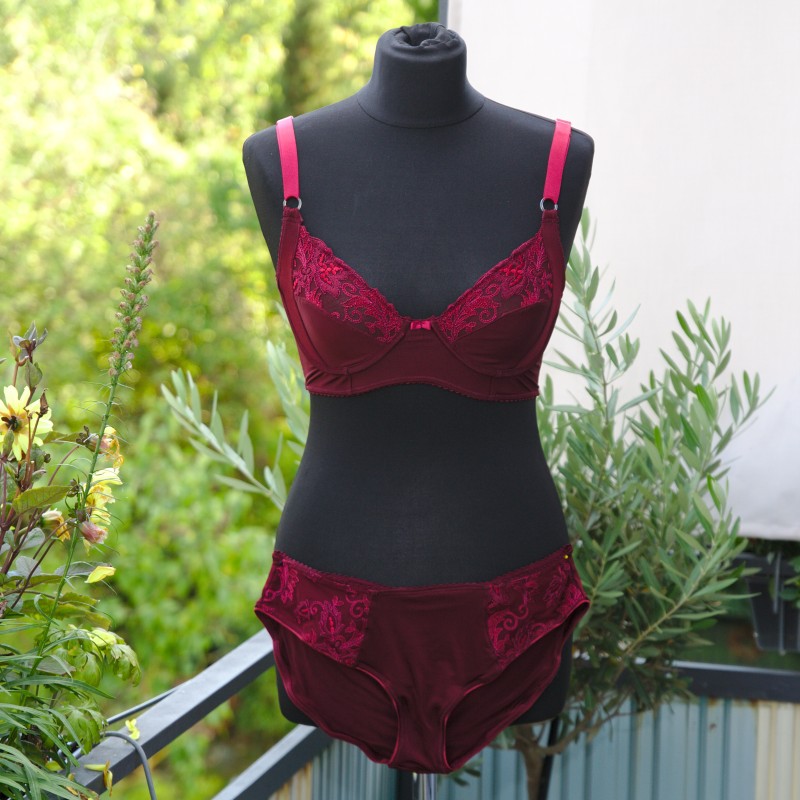 I didn't change much comparing to my previous version of this pattern. I lengthened the band a tiny little bit and used powermesh instead of regular mesh to line the bridge.
I also used plastic underwires for this bra. I found them on ebay. they are very flexible, it almost feels like I'm not wearing and underwired bra.
That got me thinking! I don't think I need underwires. And now I git my eyes on the Watson bra ;) Haha! Last time I had an eye on the Boylston Bra and that didn't last long, I bought the pattern and already made a test version ;) Ahh bra sewing is so much fun! Especially if the bra fits in the end :)
I again lined the whole bra, except for the lace part, because I used rigid lace this time. I took photos of the lining process. Seam allowances are always sandwiched between the fabric and the lining.
The fabric had more stretch to it than the fabric I used last tine. The bra wears a little different than the other one, it is more flexible and thus more comfortable. It is less supportive however, also because of the very flexible underwires, but I don't think I need that much support.
I made matching Genevas from the leftovers. I wasn't sure if that rigid lace would be very comfortable, but as the rest of the fabric is so stretchy it wears very well and I it didn't feel peculiar or something when I wore those panties.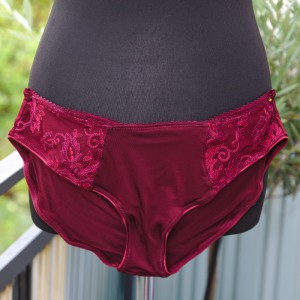 I still have fabric and elastic left, bur I also had another bra making kit waiting for me ;) So I just made one pair of undies.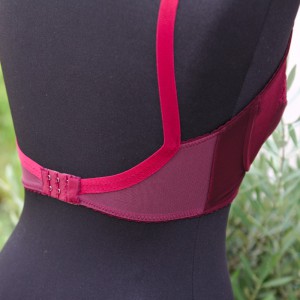 I#M really satisfied with how this bra turned out. The topstitching and the seams are much neater than with my previous bras! I can literary see the progress I'm making and that makes bra making even more fun for me.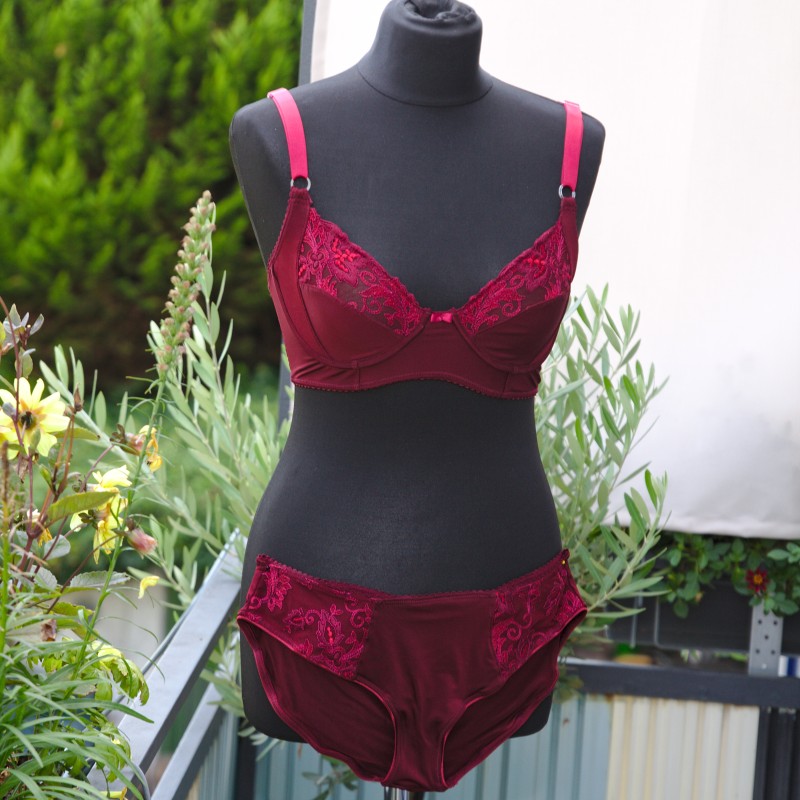 Macht's gut!
Katharina