I sewed bras twice in my life. For both I used patterns from a German bra making company, sewy. Both bras didn't fit. The first one didn't fit because I chose the wrong size. After I had published the post a friend told me that most women wear the wrong bra size and I started informing myself and found out that I actually wasn't a 34A, but a 30D. I already had realized that a 34 band is too wide, but 32A didn't fit me , so I stuck with 34A. Can you believe what kind of reveal it was to me, when I read that the cup size alone doesn't say anything about the volume of the cup?! So after that reveal I sewed the second bra in 30 D this time. And it didn't fit at all, the band was too wide, the cups to huge. So I had to unpick them and in the end the bra looked crappy and I just wore it once. Until now I didn't find the motivation to give it another try. I had a lot of fun sewing those bras, but I was kind of frustrated when they didn't fit. Now there's a sew along amongst German bloggers, they're sewing bras and that brought back my motivation. I have read so many good things about the Orange Lingerie Marlborough Bra pattern and I decided to give it a try.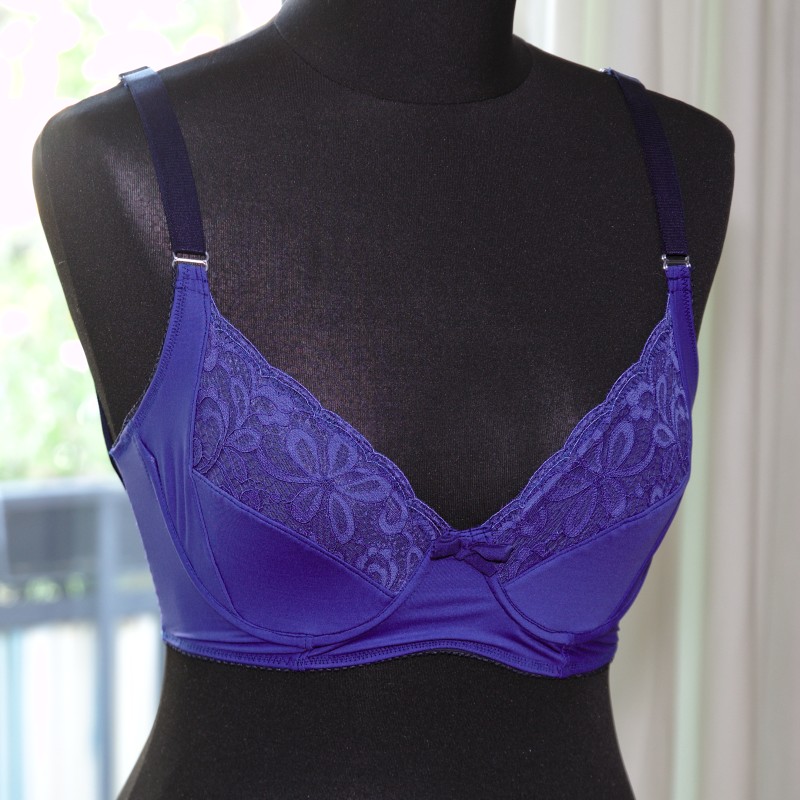 I ordered one bra kit in a dark red, the fabric is beautiful. And as I had a lot of fabric and powernet leftover from my last bra I also ordered straps and elastics and stuff to make another blue bra, so that I would have a bra that fit all the matching panties I made. Also I thought it would be nice to start with a trial version of the pattern.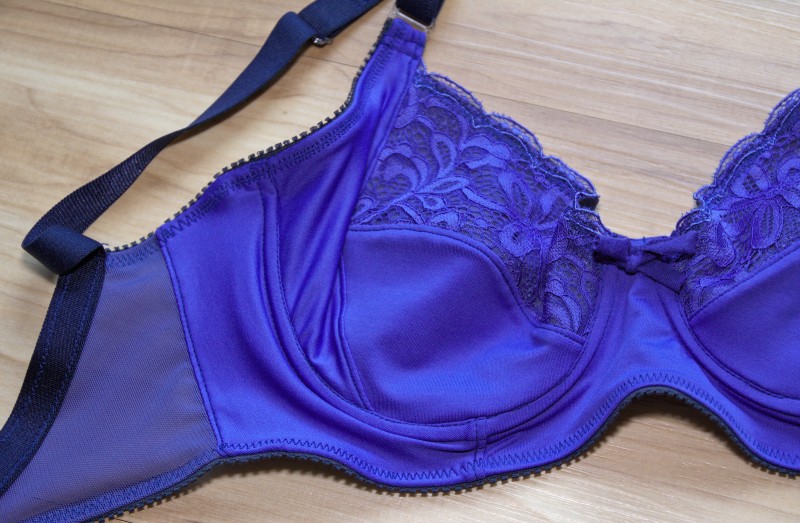 According to the instructions I need a size 32B. I decided not to believe that and go for a size 30D. I completely lined the bra with powernet. I did that because my lace and fabric was very elastic and the pattern called for fabrics with little to no movement. It also has the nice side effect that I didn't have to finish my seam allowances ;)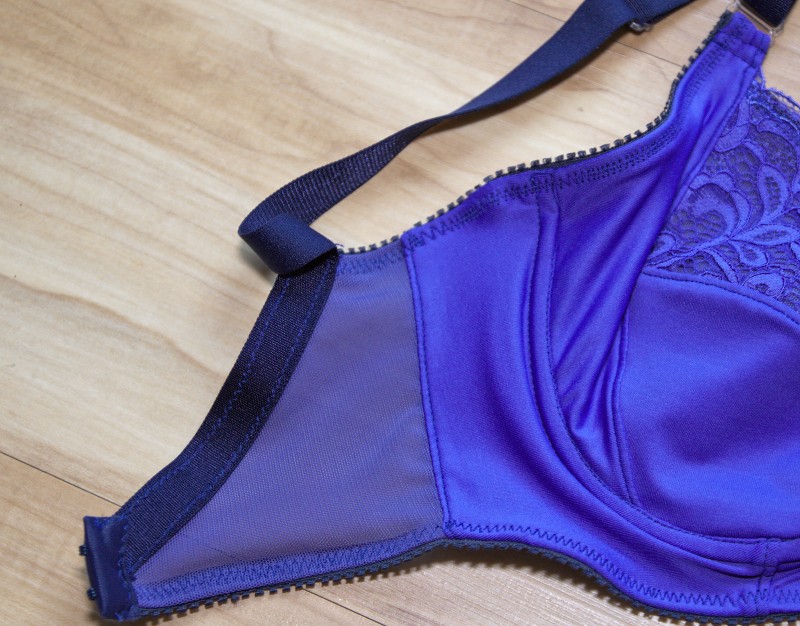 I ordered a 2 hooks closure and had to alter the band width because it was drawn for a 3 hooks closure.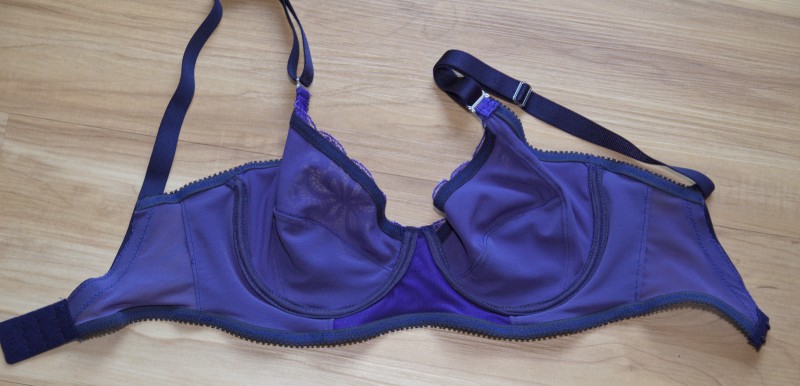 I lined the bridge with net that has no movement, the other German pattern called for that. I think that was a bad idea. Should have lined it with powernet too, now I got some wiered wrinkles in that area.
I'm not happy with my topstitching too. Should have used a more invisible yarn color. I'll need to work on that!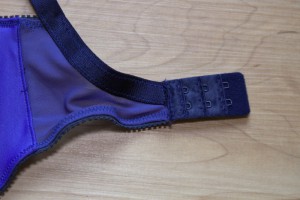 Some remarks on the instructions: I didn't find them as helpful as everybody is saying. There are only little drawings and some information are even missing. Like which pattern piece to cut from what fabric. Or how much you have to stretch the elastic. To me it was also kind of unclear how to attach the underwire casing. For that pattern price I expected more.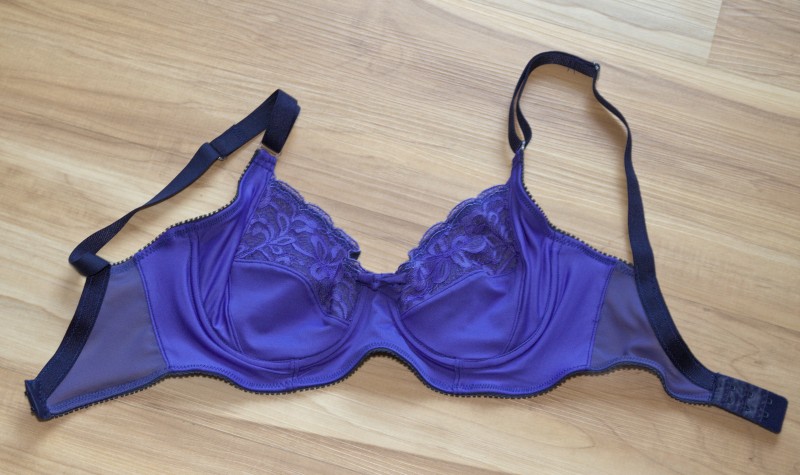 At least the bra fits! It actually fits great! At first I thought it was to tight, but then I found out that this "too tight feeling" came from the super stable underwires I chose. When I realized that I changed them and used normal ones and no I feel great wearing the bra! :)
It was a lot easier to sew than the bra I sewed before, because the bands was wider. There was simply more space. Sadly I don't like the looks of this wide band on my. I think I will change that a little for my next bra.
I also found it very easy to attach the straps! This actually is a great and neat way to attach straps I think.
All in all I'm happy with this bra. It is a lot better than the ones I did before simply because it fits! I already made some changes to the pattern and I definitely sew another Marlborough and I also have my eyes on the Boylston Bra pattern ;)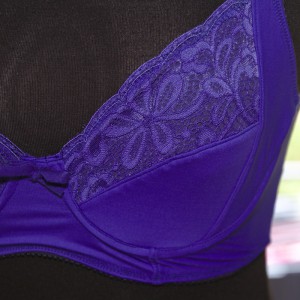 Have a great day!
Katharina