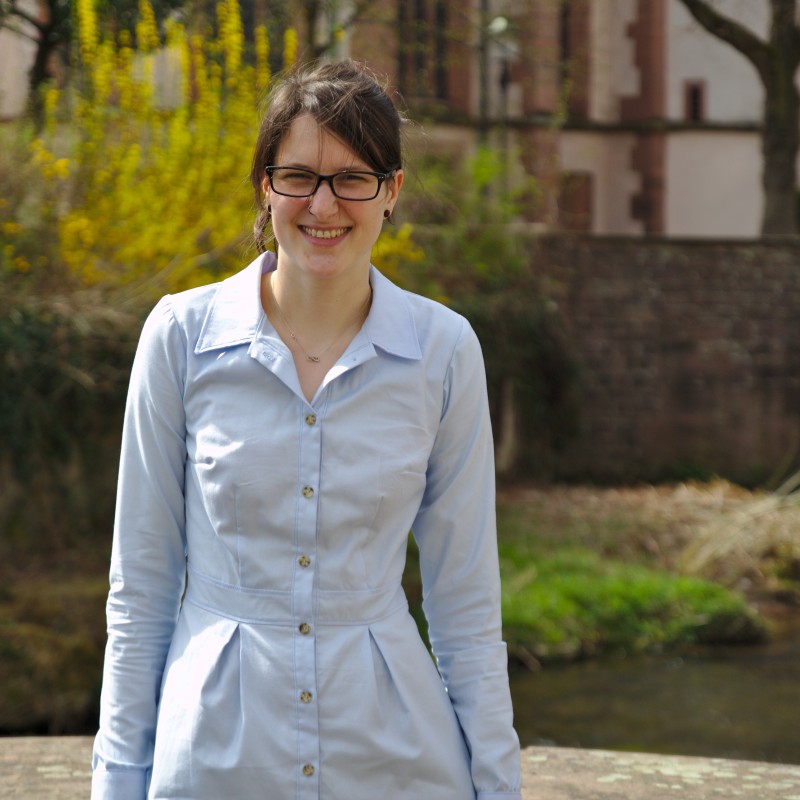 I got the  Deer&Doe fever! They offer such beautiful patterns! And since a overcame the barrier of buying their paper patterns I am unstoppable! The first pattern I sewed were those adorable Chataigne Shorts! I just recently finished a Chataigne Skirt. But today I am going to show you something different: the Bruyere Blouse. I want to shows it to you as long as long sleeve garments are appropriate to the weather ( and I hope this won't be for too long now :))I really like sewing button ups! I am really having fun with all the details, and my machine is a real lifesavers when it comes to sewing buttonholes. Anyhow, I don't like wearing blouses as much as I like sewing them! but from time to time I force myself to do so and it kind of works (sometimes) ;)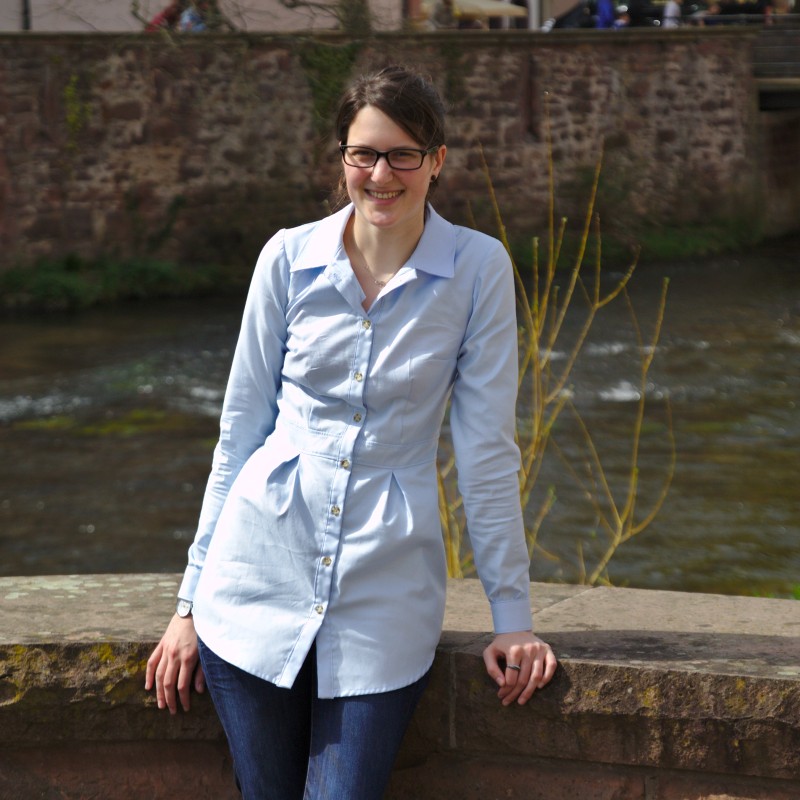 I sewed size 38. I am in between 36 and 38 when it comes to the bust measurement of Deer&Doe patterns. But as I Made as muslin for a dress (that I will show you on Wednesday, sorry) I found out that a 38 fits me best if I sew the side seams with a 2,5 cm seam allowance (instead of 1,5 cm that is included in the pattern)
I forced myself to buy this fabric. Usually I buy colorful and patterned fabrics, but I really need some plain garments in my closet! The fabric was really cheap, I bought 4 m for 5 € at the fabric flea market in Karlsruhe. It has some small flaws here and there and because I didn't pay enough attention to them (I tell you, sometimes I am having a real hard time coping with myself!) I had to cut the left front 3 times.. Grrr.. but at least I had more than enough fabric ;)
The instructions weren't as good and as detailed as they were for the Chataigne shorts. I feel like some party were even completely missing. But the pattern is advertised as "Advanced Level" were as the shorts were "Beginner Level". So I think it is okay to expect more from the seamstress. And after all I didn't have any problems with the instructions and I think that the whole pattern is really worth its money. After all (and most important) it fits great!
I lengthened the bodice for 4 cm and the skirt for 5 cm and I love the length :) I allowed myself some striking buttons, because the fabric is really just light blue! And where else could I use those? ;)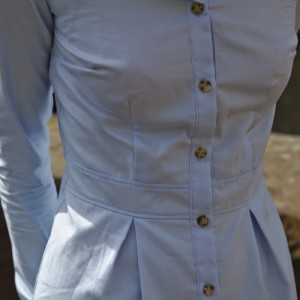 I am not sure if I worked the cuffs right! Did I mix up the positions of button and buttonhole? I am really not sure! That is something I mean when I say the instructions were not so detailed, it is not mentioned which way they have to be.
The collar on the other hand is super easy to sew :)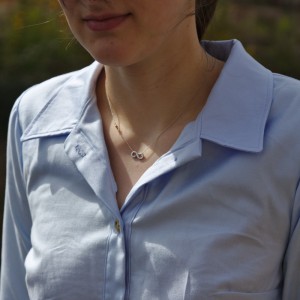 For a shot instance I thought about using french seams, so that everything looked perfect on the inside. but I think I am just not that type of gal who likes spending time on details no one will hardly ever see. Maybe another time, when I am faster at sewing, or when I get bored ;) I just serged the inside seams and topstitched them, voila!
In the end I had an accident with my button holes. I cut into the seam, grrrrr.. So i had to correct that by hand, i was really pissed!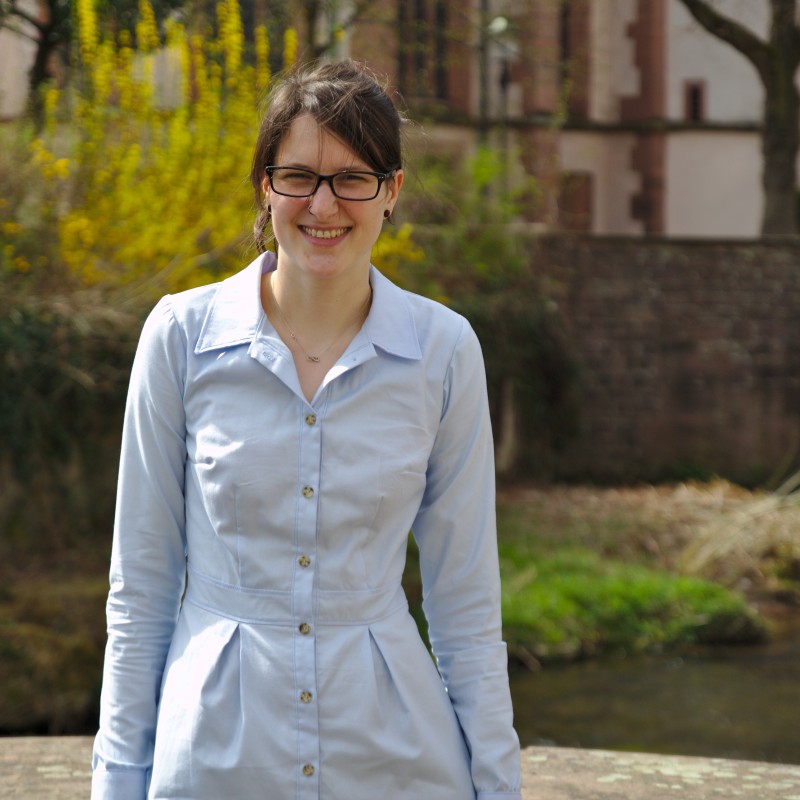 But now I am super happy with the way the blouse turned out and I am so glad to have at least one thing in my closet that wearable with everything :)
Have a beautiful Sunday you all :)
Katharina