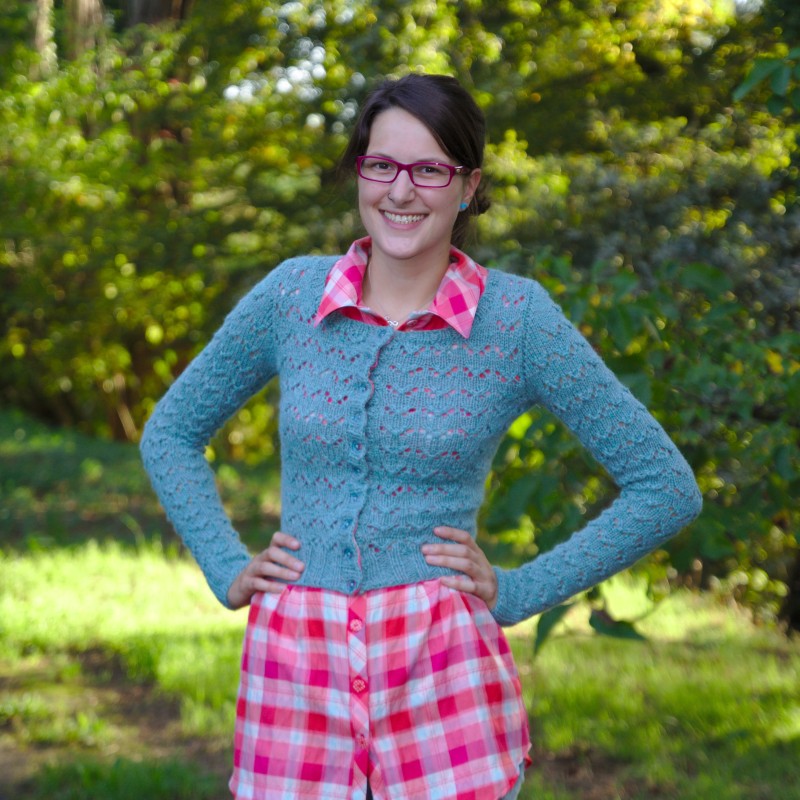 It would be a pity if I had to stop wearing the sleeveles blouse I showed on wednesday just because it is getting colder.Luckily I knitted myself a matching cardigan ;) Okay, I admit, that the matching wasn't intentional it just happened. When I looked for fabric to stabilize the button bands I realized that the blouse's fabric matched very well because there is a tiny bit of turquoise in it. But back then I wouldn't have thought that the blouse and the cardigan might look good together but when I tried it just for fun I actually liked the combination.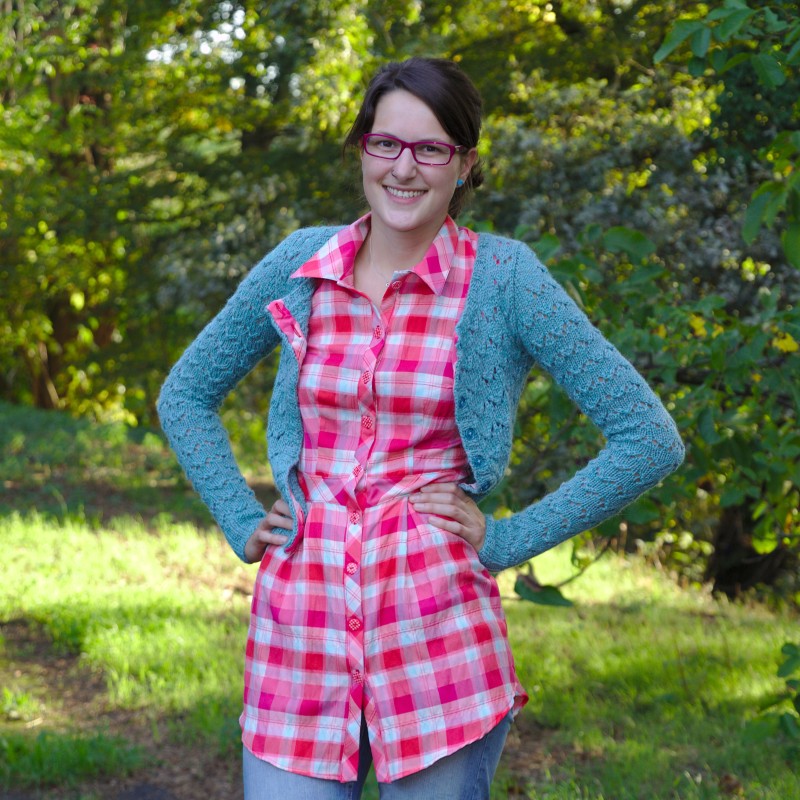 This cardigan is my second Hetty (here's the first one), the instructions are from Andi Satterlund, my favourite knit wear designer. I again knitted size S from the top down seamless. The instructions very easy to follow and the pattern is memorable. I would even recommend this pattern to beginners.
I bought the yarn at Lana L8, a great little store here in Karlsruhe were my weekly knitting group meets. If you are ever in Karlsruhe, I'd recommend you to visit the store. It is small but has the most beautiful yarn. The owner is very kind and helpful. But the yarn is also kind of expensive there and I cannot afford to buy all my yarn there, because obviously I buy a lot a yarn and make a lot of sweaters ;) I had my eye on this particular yarn for quiet some time and when it was on sale I almost instantly bought it :)
I don't know what it is with my colours. I tend to buy colours that don#t fir anything in my wardrobe. But on the other hand I always have a good excuse to buy new fabric if that happens ;) Back to the yarn, it is Miski by Mirasol Yarn. the fibres are 100 % baby llama and it is so soft! At least if you touch the skein with your hands. It tends to itch a little at the neck, kind of like if you get a haircut. the owner of the yarn store recommend that I knit with smaller needles because the yarn tends to get wider, that's what I did, I knitted with size 4.5mm needles, but up until now I didn't have the impression that the cardigan got any wider. But it fits me well.
I needed 8 skeins, 400g /600 m of the yarn. And obviously I made long sleeves, because, winter is coming!
What really annoys me it that the yarn moults a lot! I leave baby llama hair where ever I go. When I finished knitting I instantly put this cardigan into the washing machine, but that didn't help. I hope that will stop some day!
Apart from that i really like the yarn. I like if yarn looks fluffy, but that always comes with moulting.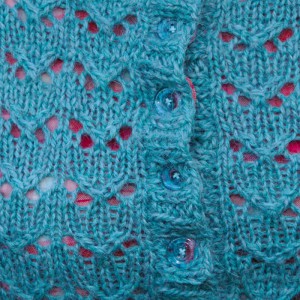 The buttons are old bohemian glass buttons. I bought them on ebay. Not because they were old and bohemian, but because I thought they'd be a great match and I still think they are plus now I can brag about how vintage I am ;)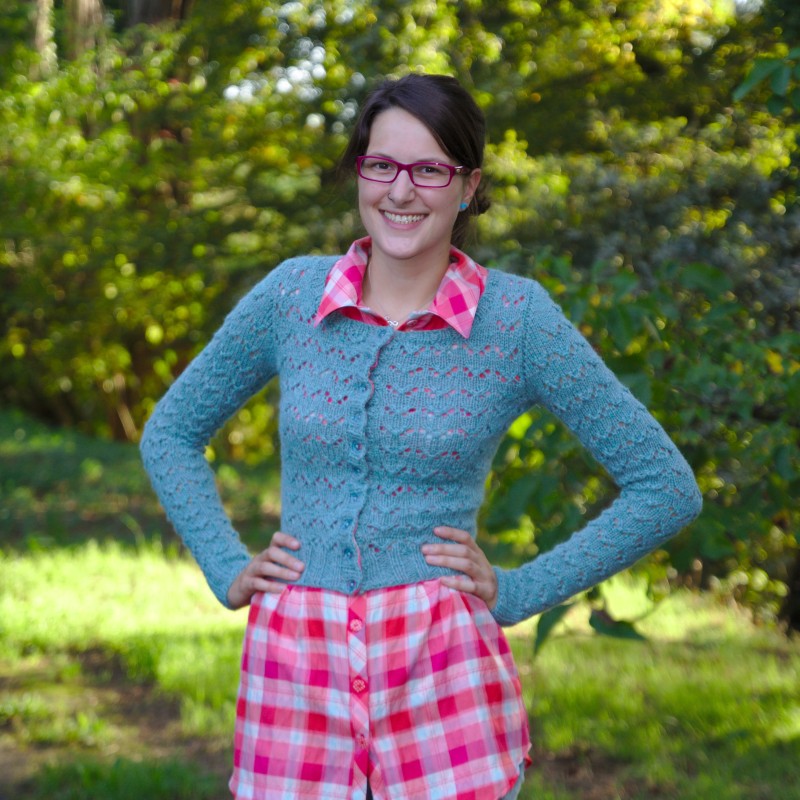 That's all I have to say for today. I you want you can check this project out over at ravelry! Thanks for reading and tschüss!
Katharina