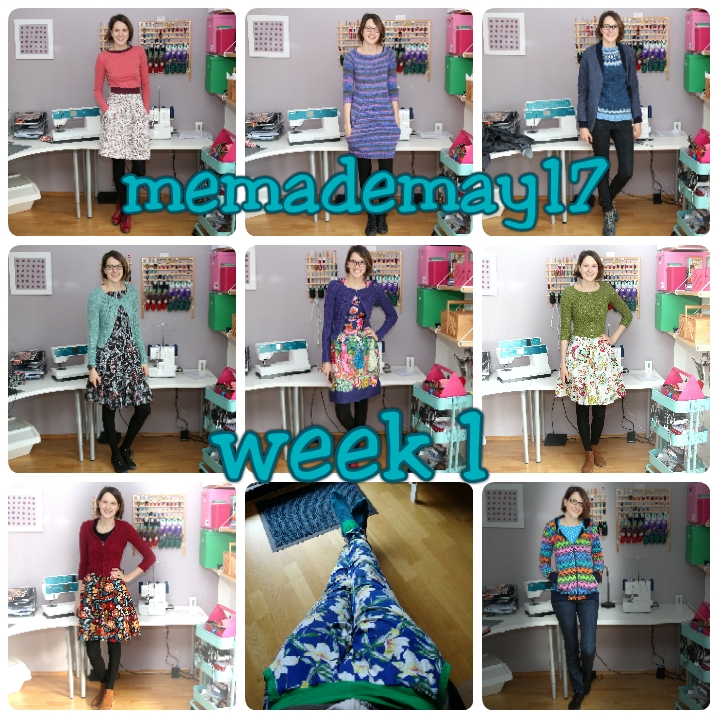 The first week plus a few days of this year's MeMadeMay have passed and as promised I'll show you what I wore. I published daily pictures in my sidebar and no where else. I didn't sign up on Zoe's Blog and I didn't pledge anything to anyone either. But my secret goal is to have a lot of fun ;)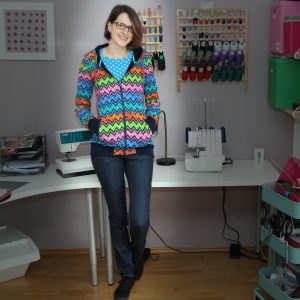 And that didn't work out on the first day. It took me almost an hour to pick out my outfit for the day. I wanted it to look nice, it had to include pants and a rather long top because I knew I ad to change into sweatpants later that day. In the end I decided to wear my PowPowJuna hoodie, my favorite pair of Gingers and an unblogged Bronte Top.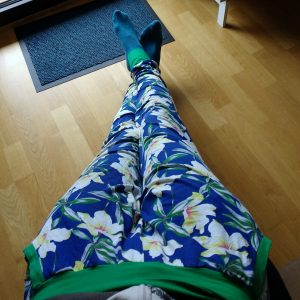 I spent the next day in another pair of sweatpants working from home. I didn't leave the house and I wore some old rtw tops, so I took a quick shot of my pants. I used the True Bias Hudson Pant Pattern to make these. It was part of an Indie Pattern Bundle and I have made this pattern several times so far, I even hacked the pattern to make a pair for Marvin. I wouldn't have bought the pattern if it hasn't been part of the bundle. It is not that special and kind of expensive. If you're interested in that pattern go and check out Pattydoo's Roxie Pants pattern. They look almost exactly like the Hudson Pants, but cost only 3€. The instructions are only available in German though.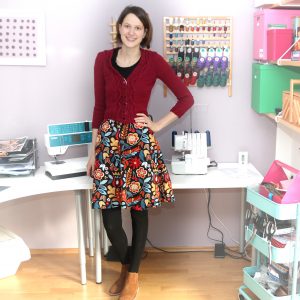 On May 3rd I went to the office and wore my Ikea Hollyburn Skirt, paired with my dark red Marion Cardi and a simple black Renfrew Shirt. Oh and I made the tights too. I have made 3 pairs and after one year of excessive wearing the start to fall apart. I will wear them until they'll fall off my legs. Or maybe I make new ones before that ;)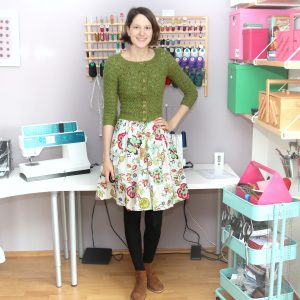 Thursday was another office day. I wore my first Rue dress, and because the bodice didn't turn out that flattering I paired it with a grass green Hetty. I love that Cardigan. I'm sure you'll see it again during the course of May. Tights again are memamde too.
Friday I worked from home before noon. Marvin's parents then came to visit, I took the rest of the day off and Susanne and I went to Nadelwelt a crafty fair not far away. It takes a lot to stick out of the masses on a craft fair and so I decided to wear one of my favorite dresses: the Frida Kahlo Cambie Dress. Weather wasn't that nice and so I paired the dress with my purple Agatha cardigan. We had a good time at the fair. It was super exhausting though. So many people, so much too see. I only bought two fabrics, but they're truly beautiful.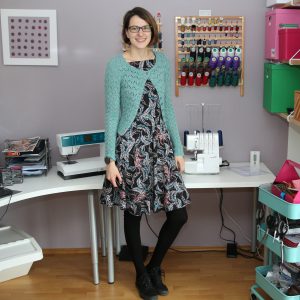 Saturday was exciting too. Susanne and I went to the biannual fabric market. Again a lot of people and a lot of things to see. But I found much more fabrics I like. Even though I think I've become a lot pickier with my fabrics over the years. A fabric has to be just right for me to buy it. I have so many fabrics and so many garments that I try not buy things if I only like them a little. It was chilly and so I took the opportunity and wore my plastic feather flora dress. You don't want to wear this dress when there is a slight chance that you might sweat a little, it is awful in this dress then. But it sure looks great, I still love this print, plus the fabric still looks good and the color hasn't faded at all. I paired the dress with another Hetty cardigan. The color of this cardigan goes so well with a lot of my garments, but the yarn started pilling and the cardigan started looking used up:(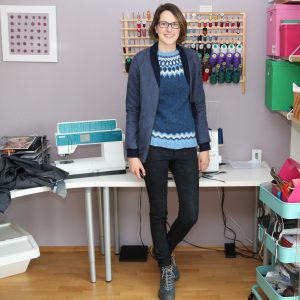 It was rainy almost all Sunday, but we managed to take a walk in between rain showers and I wore a pair of Gingers, my Iceland Sweater and Rigel Bomber. Most of the day I wore another pair of Hudson Sweatpants and got some sewing, knitting and spinning done.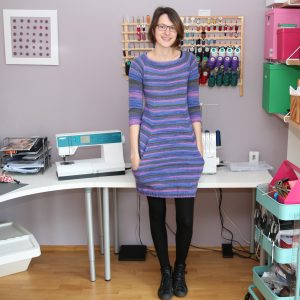 On Monday the weather still was shitty AND I had to go to the office. At least that meant that I could wear my Still Light Tunic (hopefully) for the last time before next autumn. As usual: the tights are memade too. I shortened the tunic after wearing the initial version a few times and I like the length a lot better like this.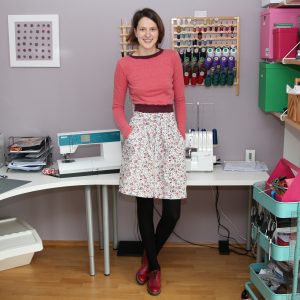 Tuesday I wanted to combine something I have never combined before and so I ended up wearing my Ikea Kelly Skirt with an unblogged Astoria sweater. Turns out, the Astoria Sweater is too short to wear with skirts, I was fighting with it the whole day in the office. I think it will only work with dresses, what a relieve that I on a few ;)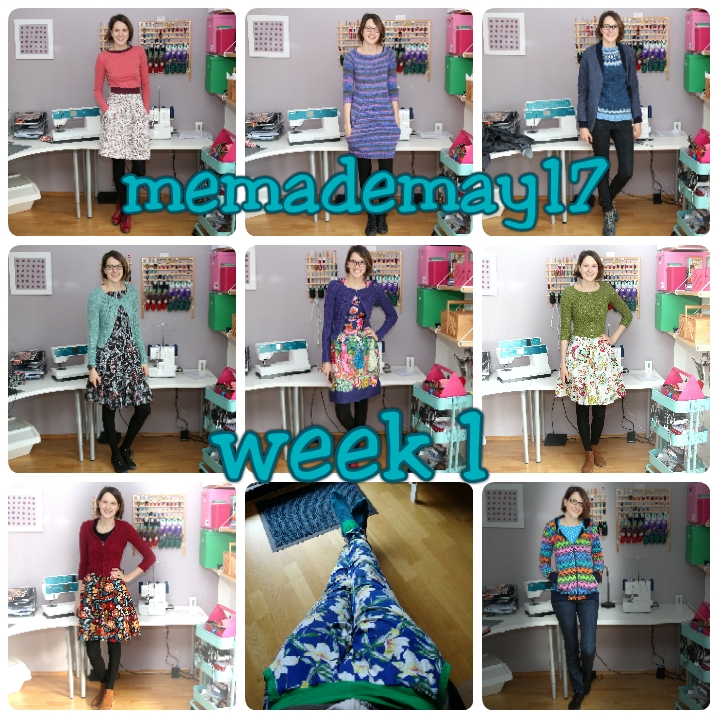 I'll spare today's outfit for next week. All in all I had fun this first week. After the first day I pulled myself together and picked my garments very quickly. Some days I caught myself thinking I would like to wear a certain dress but I should spare it. I then forced myself to wear it, out of spite! Sometimes it is really hard for me to put up with myself.
Macht's gut!
Katharina