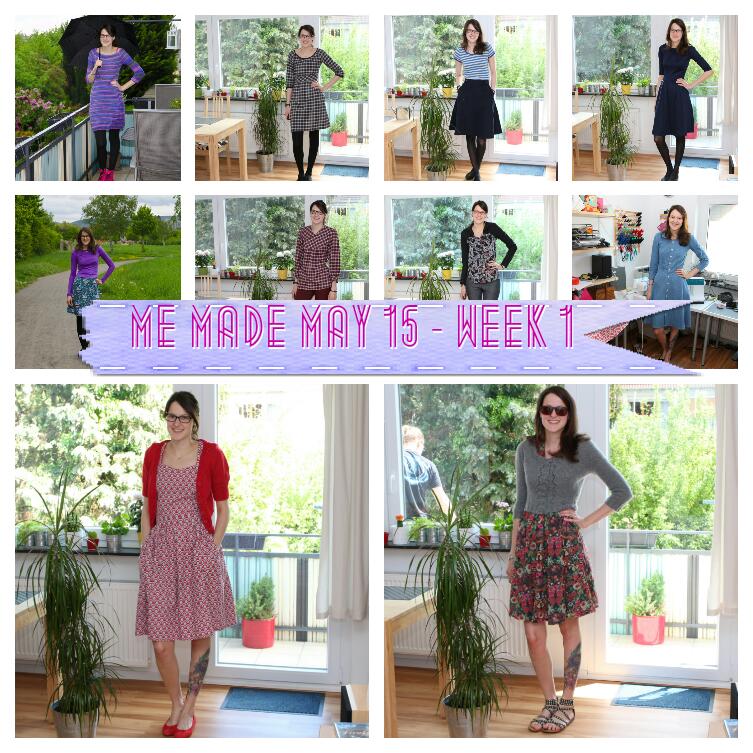 First Me Made May week is over and now it is time to show you what I was wearing!  Turned out that wearing only selfmade garments for the durantion of may is not really possible for me. I first realized that when I needed a rain jacket and afterwards when I went to the gym. I don't see those kinds of garments as gaps in my wardrobe, it is totally fine for me to not have a self made rain jacket. So what I did was readjust my goal. I am going to wear me made clothes every time I can decide between bought and selfmade clothes. I also had minor troubles on the weekends. Some days I left the house just to actually wear anything else than my cill-out clothes ;) But I think that is a good thing ;)
So here comes the first week:
Friday, 01.05.15: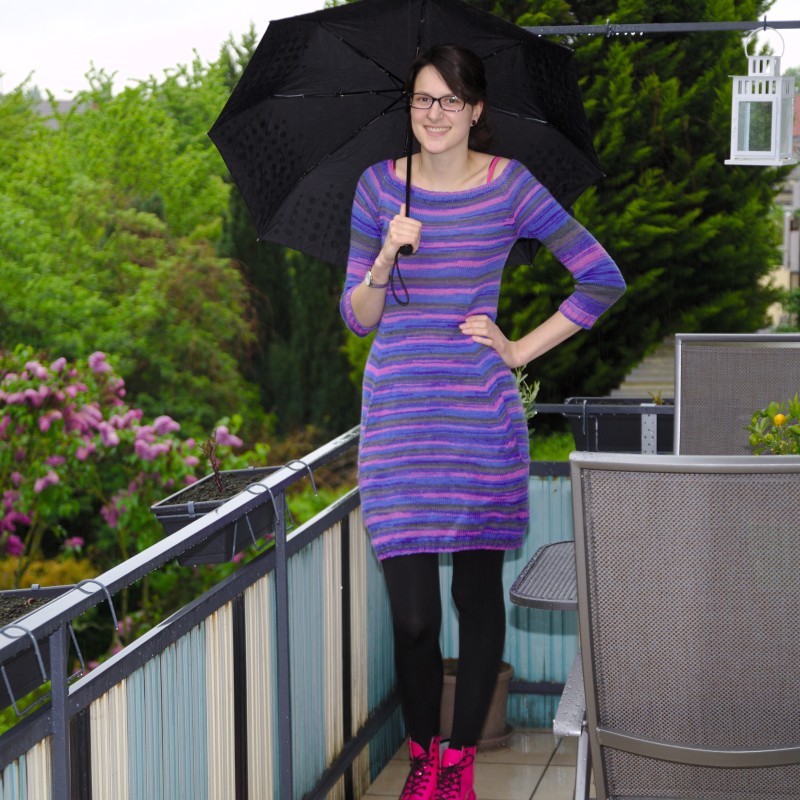 A really rainy day! What I did was hanging on my couch! And finally shortening my Still Light Tunic. I wore it directly afterwards :)
Saturday, 02.05.15: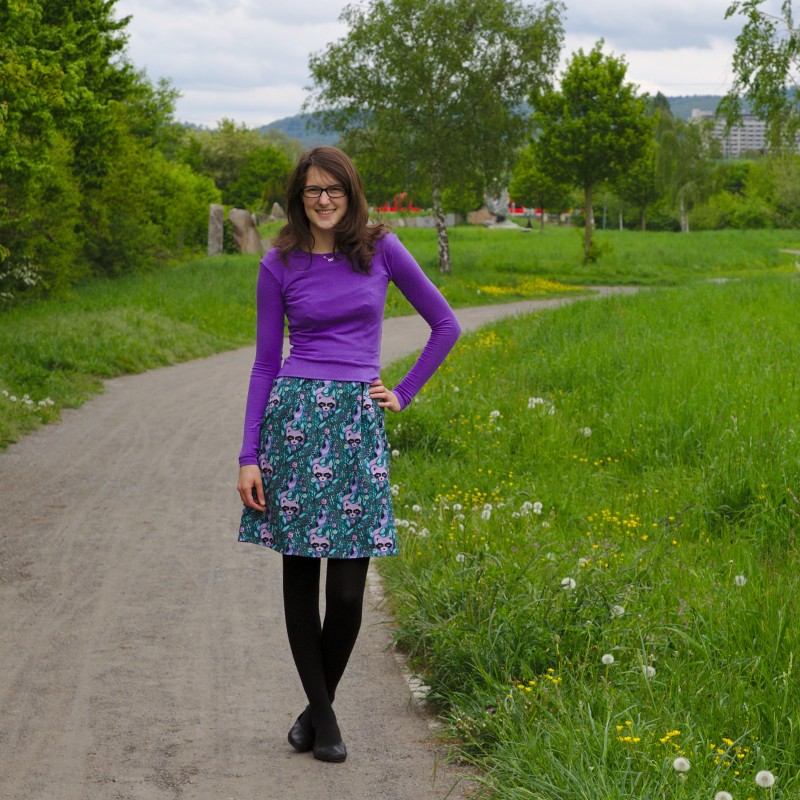 Weather was a little nicer and so Marvin and I went out for a walk. I wore my racoon Belladone and the matching Astoria Sweater.
Sunday, 03.05.15: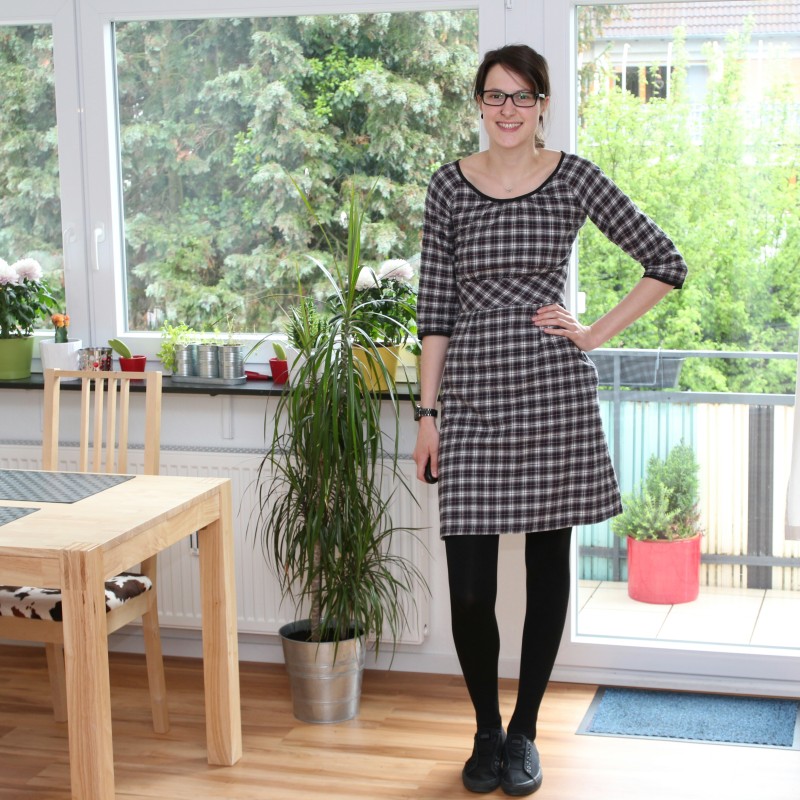 I thought that I could wear my flanel Dahlia dress as long as the temperatures aren't that high! I hop that I won't have to wear it again until October :)
Monday, 04.05.15: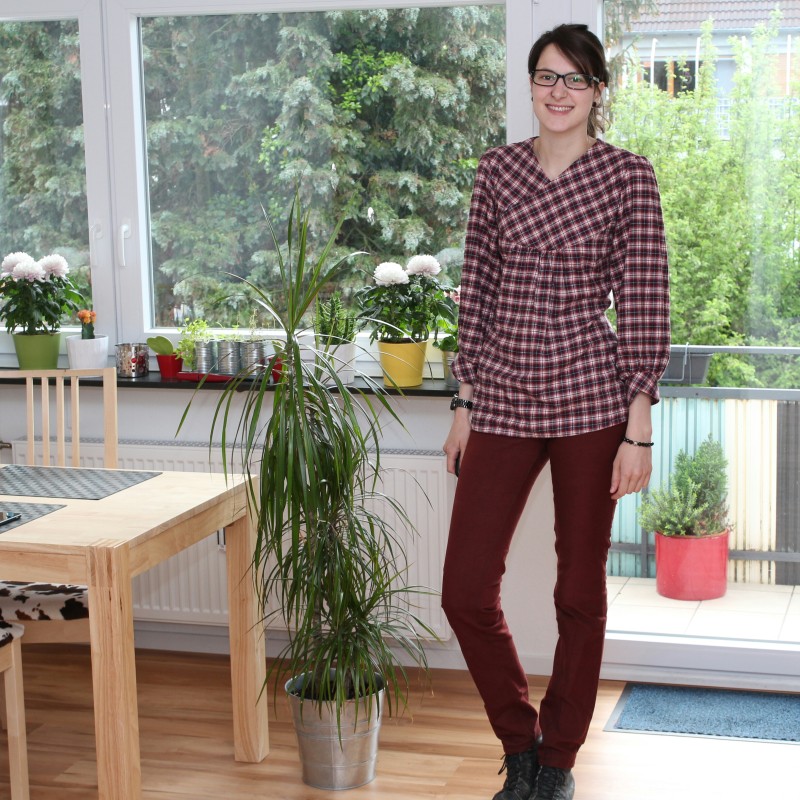 Same fabric as on Sunday, but in another color! My Zsalya blouse matches nearly perfectly with my burda jeans, ha, I didn't that before Me Made May :)
Tuesday, 05.05.15: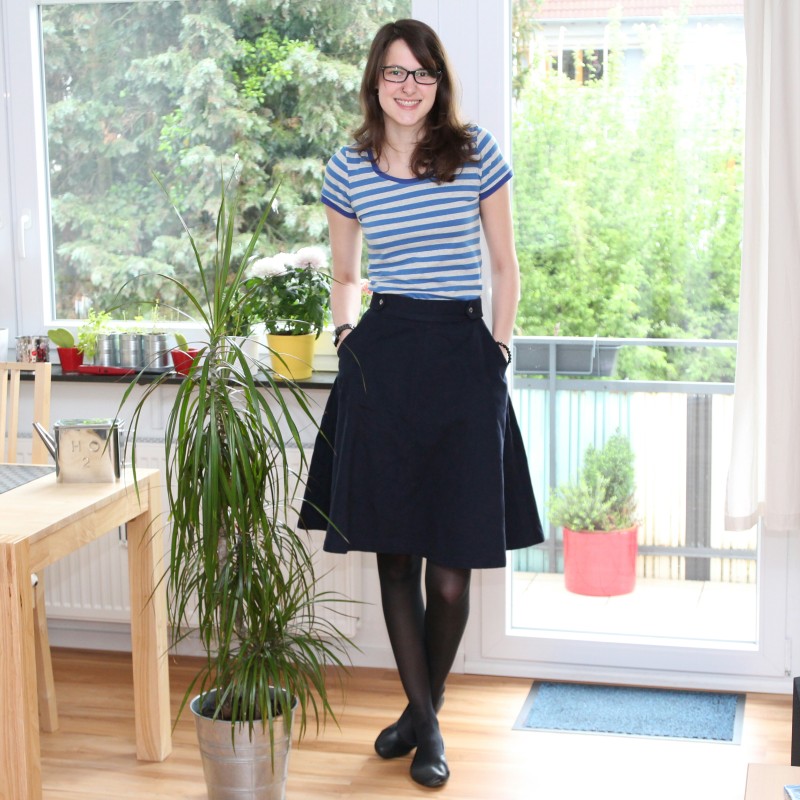 I stated the day in another outfit. But I didn't like it and changed into my navy Hollyburn Skirt and a  Renfrew I recently sewed during a panic attack before Me Made May. I also sewed a tshirt for Marvin from this fabric.
Wednesday, 06.05.15: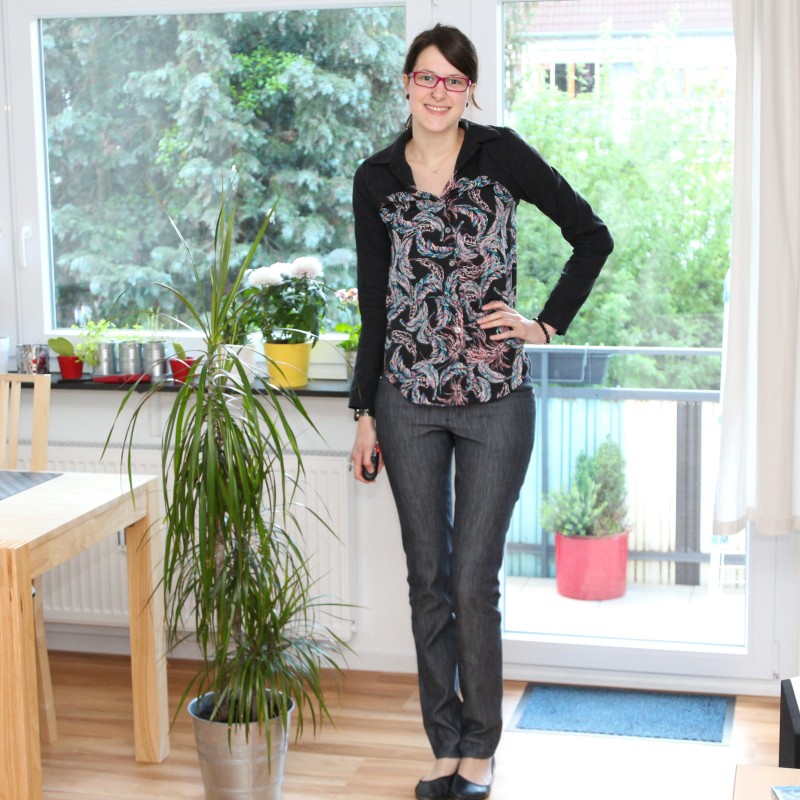 Wednesday I wore my first pair of Ginger jeans! It got a little wide over the day, I think more elasthane would help! I wore a blouse I test sewed for Lillith&Eve. It is their first pattern and is called  LE101, I promised to to write about my experience during the test sewing, because that does not represent the final product. Okay! What I can tell you is that I was not interested in doing a review on the final pattern. But here are some additional photos for you:
The fabric is from my visit to Maastricht and the black one is from Ikea.
Thursday, 07.05.15: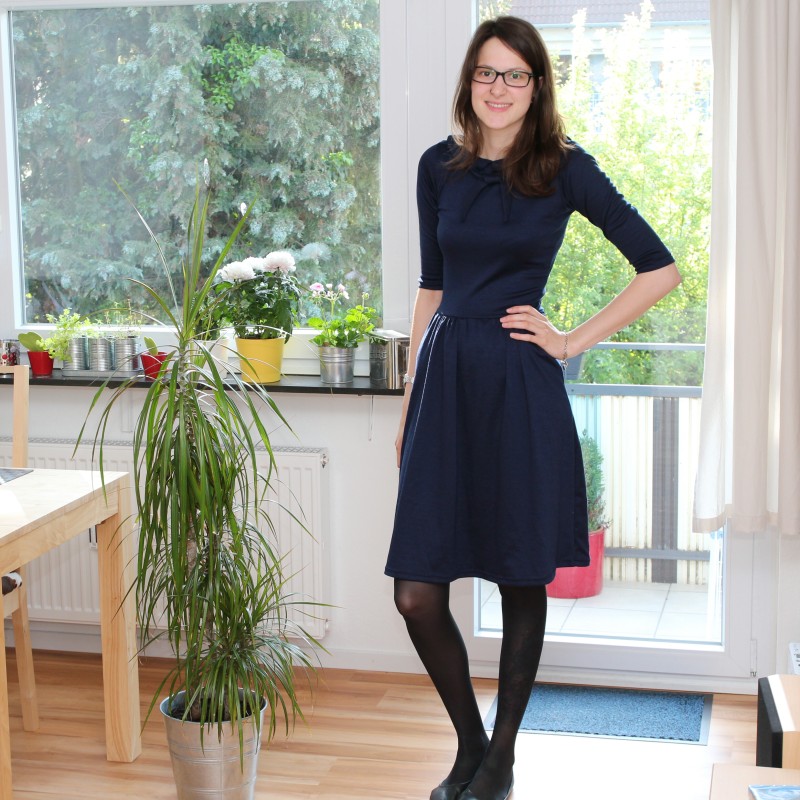 I wore my Moneta! And because I didn't have matching shoes, so I bought new ones ;)
Friday, 08.05.15: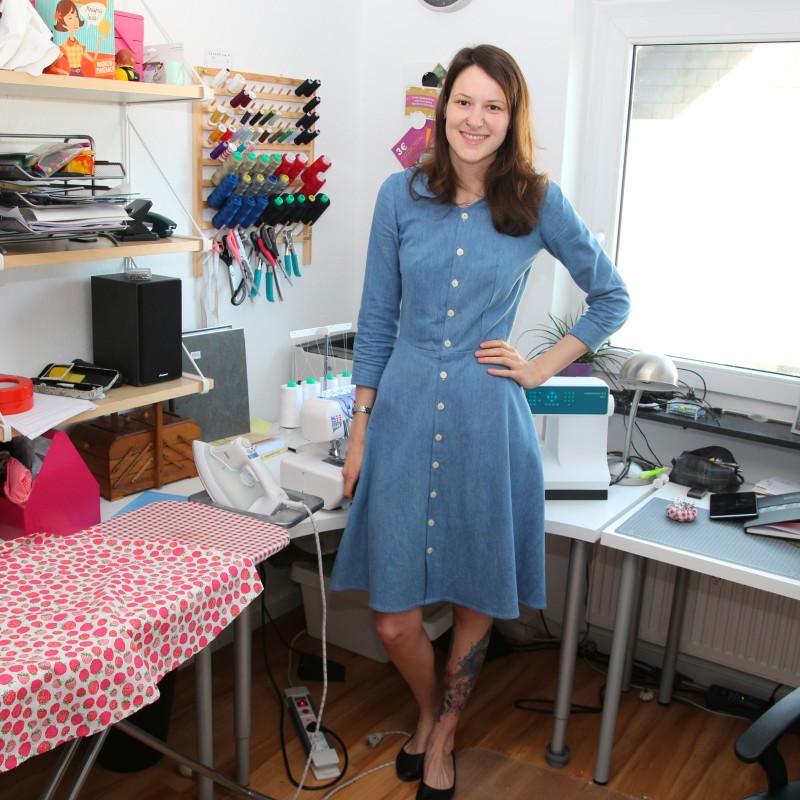 It was Themeday over at Me Made May! Fridays Theme was "sewing space". So I took a photo of me in my sewing room! That was kind of hard, because my sewing room is small and square. I am not really satisfied with the photo, but I did what I could! :) I am wearing my denim Hawthorn and on the left side you can see the front skirt of a new dress :)
Saturday, 09.05.15:
I wasn't out much that day. But I convinced Marvin to take a walk with me in my Outfit Along 2014 outfit, Cambie dress and Myrna cardi. Now I got blisters on my feet, but the shoes are adorable aren't they?!
Sunday, 10.05.15: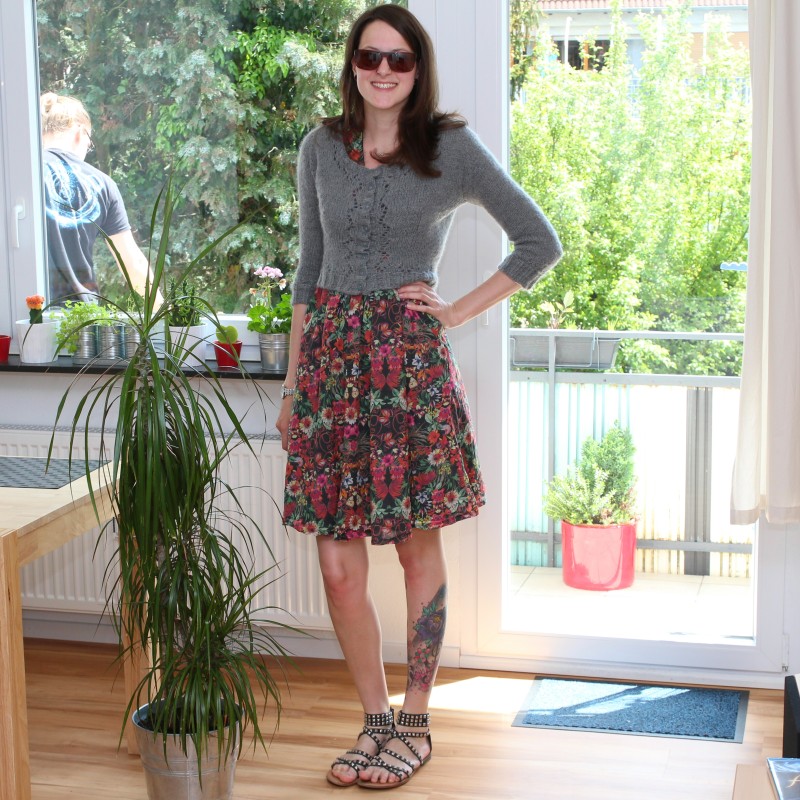 Today the weather is great and I am wearing my all time favourite outfit: burda dress and Miette cardi. The dress has started falling apart, up until now I was always able to fix it, but I am afraid it won't survive this summer.
Okay, that was a little more than a week, but as may end on a Sunday I thought it would be nicer to make one bigger round up.:)
Taking photos was surprisingly easy. I set a the camera behind the door of the living room and every day I take a photo and upload it directly on my tablet where I upload it to Flickr. I thought that would be tougher. I really had a lot of fun participating up until now! :) Looking at so many differenet outfits and thinking about what I could wear :)
If you want to take a look at the official Flickr Me Made May group click here, to get to my profile on Flicks and see what I wear every day click here.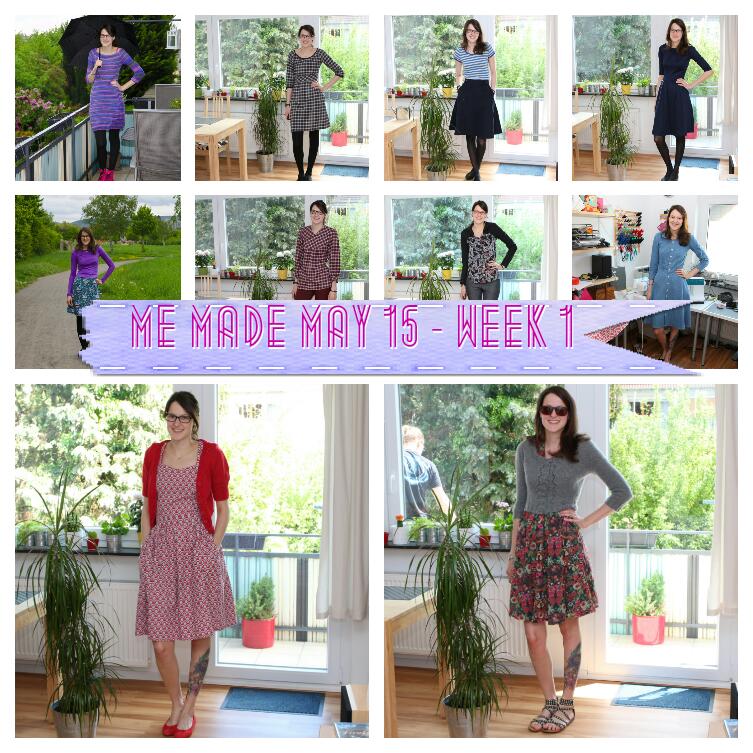 I'm looking forward to next week :)
– Katharina